Ugandan Kids Choir Rescue Fund
$1,505
of $15,000 goal
Raised by
17
people in 28 months
Hello, my name is David Graham and I am  a former tour leader of the Ugandan Kids Choir , a division of Childcare Worldwide. If you are doing research on the truth about these tours this might be the place to start.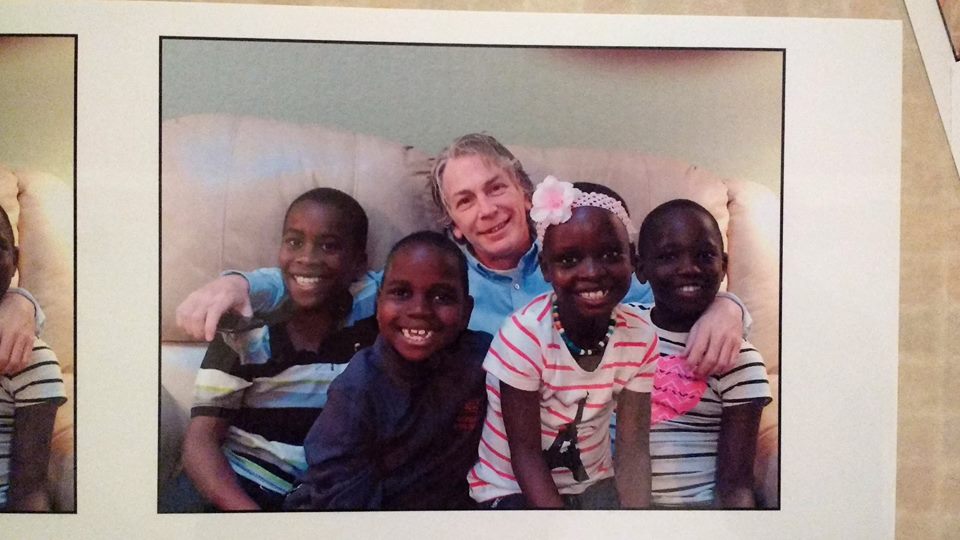 My job duties included managing and traveling with the Uganda Choir on the east coast. Two Ugandan adults and I were responsible for caring for the Ugandan children  on a daily basis. 
I resigned from my position after I found out the hard way that  the ten children, and two Ugandan adults on tour, are not afforded being given a better life for after all their hard work  in America fundraising for the charity.  I could not morally accept that they raise thousands upon thousands of dollars per week for a charity and return to the same deplorable conditions.
The children are working in America for basic food and shelter and they are in a new host home every 2-3 days on average.  They are not paid a salary! Please see below for details.
I  had only 2 two choices. Either I stayed on tour and remained silent about these working conditions and continued to go out on stage raising funds for the charity or resign and help these  children myself. If I stayed on tour they would have returned to the same poverty conditions they left. And I was unable to talk about these things on tour. I simply cannot allow this.
How much do the kids get paid for coming to America and doing several shows a week fund raising for the charity?

Nothing.
The children ( ages 7 to 12 ) raise thousands upon thousands of dollars for the charity each week and are not being payed for their labor.
They are expected to be thankful for the food they eat each day and also for having a place to sleep. These children are away from their families, working many hours per day between rehearsals, traveling and the shows while also attending to an education in America. Sadly they are not being treated fairly.
How much are the adults from Uganda making while working in America? 

Slavery wages
Adults are making$100.00 per week and they were working from approximately 6:30am until 8:30pm, usually 7 days a week. This is not enough for basic necessities and to remain in contact with their families who are living in a country with many economic and environmental issues. Federal law mandates that they should be paid at least minimum wage. Childcare Worldwide has them sign contracts in Uganda which seems to help the charity get around this. 
On top of that, everyone on tour must care for the children 24/7. The tour was moving from house to house on an average of every 2 to 3 days. It is a very hard life to live for an adult, even more so for a child. They suffer in silence and fear of speaking.
I have some very special memories with these children and adults. Despite their circumstances, the Ugandan children and adults were truly wonderful to me as their tour leader and they deserve a better life for all of their hard work.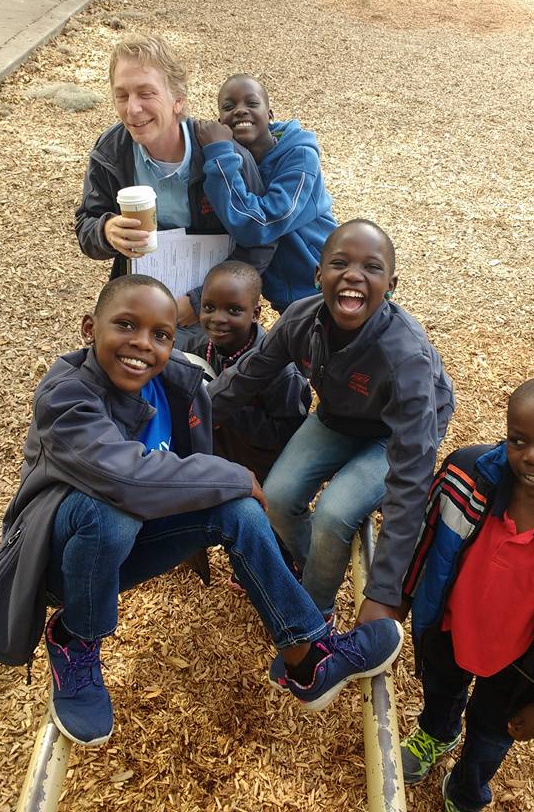 The Ugandans come from the worst of conditions. Their families cannot afford to care for them.
They are in America working everyday for basic food and shelter, working toward creating a better circumstance for their families; that to this day remains unseen.
The teacher and choir director send the little money they earn back to their families who are struggleing to eat and have shelter on a daily basis. They cannot even afford to purchase a cup of tea in America because they make so little money. 
If they need something they have to beg.  Every need is put on a " needs list" and we are expected to ask the next place we go to supply what we need. *even though the host family/community is already being gracious enough to put us up.
This includes medical attention. The children are not medically insured. When one of the children needed to see a doctor I was expected  to ask the next place we went if they had a nurse or doctor they could provide.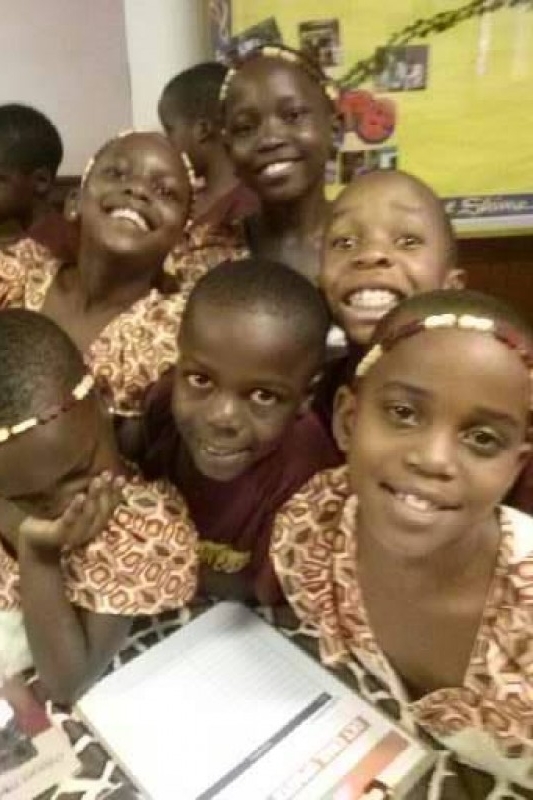 They should be honored for making such a long journey in hopes of making their lives better.  They make them sign contracts in Uganda. When you're starving you will work for food. They fear to even speak because they don't want to lose the little they are getting.That is no excuse for Americans to take advantage of them.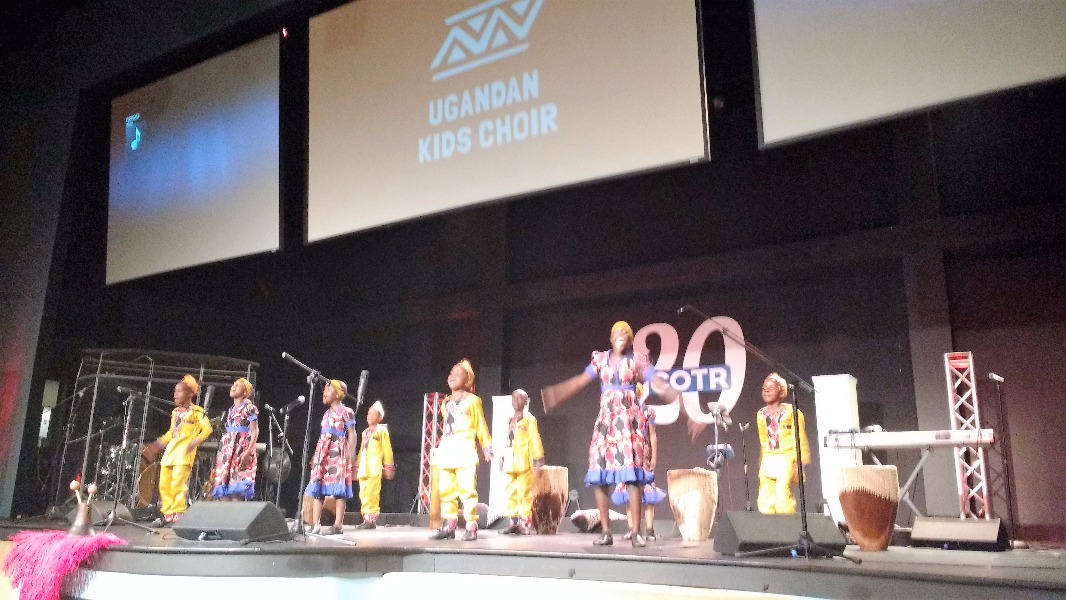 It is not cheap to live in Uganda. It is relative to the cost in the Usa which is why poverty pushes them out to living in the jungle.  I find it heartbreaking that they are working so hard and they are not being given a better life for all their hard work on tour. In my opinion they are being exploited. They return to Uganda after a one year tour and have nothing to show for it. What does the charity recieve? Public documents show they recieve around 3.5 million dollars in a year. 
When I met these children and adults at the airport it was their first time in America. They were hungry. And we spent all night introducing them to things they had never seen before like showers, toilets, washers,dryers, and food. 
I am starting this fund with myown personal donation of 700.00. Can I afford to do this? No. But I cannot afford not to. They really need help. It is my desire to raise personal gifts for the 12 workers who were on my tour.
My goal is to at least raise 15,000.00 so that the two Ugandan ladies , the teacher and choir director, have at least 2,500.00 each. And it is my hope that the families of the children have at least 1,000.00 each so they can have something to build a better life for all their hard work.  This would help them establish food crops as well as help with education.This is very little, but I have to do something. 
I spent months living with them everyday. And I can tell you they are the most loving thankful children I have ever met. The two Ugandan ladies that worked for me were hard workers and always did as much as they could for me. I miss them all dearly. They were all truly wonderful to me as a tour leader and I have to make sure they return to a better life.
Would you please help me bless them and show them that we Americans do care and we are not all like this charity who is using them to raise funds with no regard to all their hard work here in America?
Thank you so much for helping me help them.  I hope to in the least raise 15,000.00 for them.  They earn that much in about 2 weeks for the charity, sadly. And of course anymore will expand efforts to help them and their communities, not some charity that treats them as a marketing tool rather than human beings.
Thank you so much for caring. I love them all and hope others will too. They are still on tour on the East Coast. I hope to raise these funds somewhat quickly in case the tour is shut down and they are sent back to Uganda. 
God Bless You,
David Graham
Former East CoastTour Leader for the Ugandan Kids Choir.
+ Read More