Chastidy's Cheerleaders
$27,764
of $30,000 goal
Raised by
220
people in 34 months
As many of you know, Chastidy (Hahn) Ronan experienced the heights of joy this year, becoming mom to a sweet baby girl. Chas & Matthew named her Catica (KAH-tee-tsa), a Croatian name, that means Pure. They chose to make her middle name "Love," a theme that Chas lives daily, in her relationships, her career, and her faith.
Friends, now Chas needs our Pure Love.
Heartbreakingly, on July 22 Chastidy's doctors confirmed that she is battling stage IV cancer. Symptoms that she had related to pregnancy discomforts and a traumatic delivery, and then new-mom fatigue were actually subtle signs of cancer.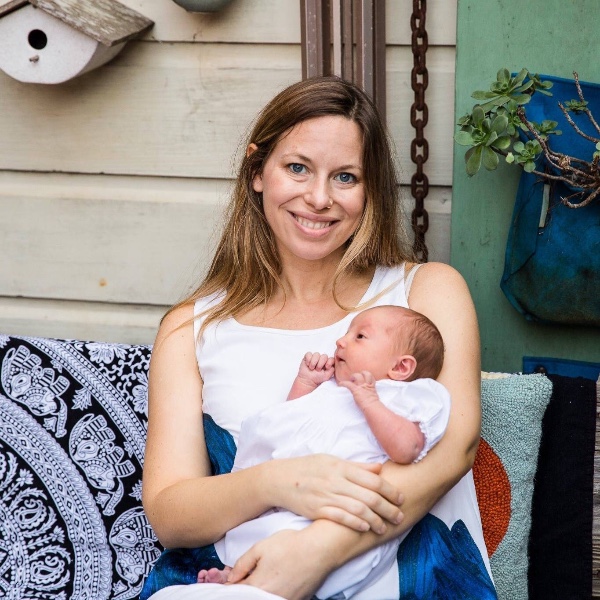 At a time when she should be able spend her days cuddling her beautiful baby, she will be coping with chemotherapy and fighting for her life.
However, (and you guys probably know this already) my best friend exudes the most wonderful combination of strength and peace. She's a beautiful melding of stubborn intensity and flexible willingness to grow. So it won't surprise you that she is preparing her heart and her body to take this on. She told me this isn't a diagnosis--this is a battle, and she is determined to fight. 
I know that we all want to offer something,
anything
, that will help her! We want to shower her with love and support.
Please reach out to Chas and Matthew in whichever way Love leads you. There are so many ways to do that, but I will offer you this one way as a start:
Please consider providing a financial gift at this time. This helps them in several ways.
• In addition to the physical and emotional burden of cancer, treatment can become an overwhelming financial burden. Even with insurance, they'll have copays, deductibles, and percentages that they may need to cover.
• Chas & Matthew will likely both miss work due to treatments.
• Also, while Chastidy's insurance requires her to stay on the West coast, Chas & Matthew's family is halfway across the country. They'll need their family, and the trips back & forth can get costly.
Please, take this time to share your love, your hope, your faith, and your strength with them.
Chas, my love and my strength are yours.
+ Read More