Tofino Surf Kids to World Juniors
$4,370
of $4,370 goal
Raised by
54
people in 36 months
******
Thanks for all of the generous support! We are no longer asking for donations and will be removing this page shortly. Go Canada Go!
******


We are the Tofino youth surfing in the International Surfing Association's (ISA) World Junior Championships in 2016. 
Canadian Surf Team

 It's true! Canada has an amazing Junior Surf Team and they are heading to the Azores Islands in Portugal for the ISA World Surfing Championships this September.

These kids have learned to surf the hard way; pulling on their thick wet wetsuits and braving the cold Canadian waves on our wild west coast.  

 The Canadian surf culture is real, and these kids are proving it. With the largest, most talented team Canada has ever sent to the world championships, these kids will show the world what Canadian surfers are capable of!

 Striving to fulfill personal goals, healthy active lives, enjoying the waves, appreciating the ocean, and inspiring other Canadian kids, the Surf Team is working together to make the journey to the World Championships a reality.

 With costs ranging from uniforms to flights, food to travel insurance, these kids and their families are working hard to make participation in this event happen.  Experiencing new waves, cultures, working as a team and meeting kids who love surfing from all over the world is an amazing opportunity.  We all hope that these kids can fulfill their ambitions to accomplish this goal together. 

The ISA Junior Surf Event is the largest of its kind in the world.  Kids attend the event each year and compete with their teams to rank their countries on a world surfing scale. This is the most accomplished team Canada has ever sent to a World Junior Event.

We invite you to come and be a part of this grassroots effort to encourage young athletes in this new fringe sport and lifestyle and help pave a new path towards Canadian surfers participating in the Panama games and the 2020 Olympics!! 

The community of Tofino and its vast extended network of generous individuals and businesses have been so supportive of our young surfing talent. We can't thank everyone enough for all of this support and generosity. Your donation to the Canadian Junior Surf Team is appreciated beyond measure. Together, we're growing and legitimizing the sport of surfing in Canada. Thank you to everyone who has helped these young athletes meet their personal and amateur sporting goals.

Meet the West Coast contingent of the Canadian Junior Surf Team 2016: 

Kalum Bruhwiler Temple, 16 years old: Kalum can't remember his first wave, but he knows it was a long long time ago.  Growing up surfing with family, Kalum had the best of both worlds when he first started surfing.  He learned to surf the sharp reefs of the Mexican mainland and deal with the thick hooded suits of the Pacific Northwest at the same time.  He loves his Canadian waves and is going into his graduating year at a small high school here in Tofino, BC. Kalum shares his passion with everyone he meets and loves to skate, eat ice cream and practice physics when he's not surfing. The 2016 ISA World Junior event will be his second time competing with Team Canada and is stoked for the experience to surf in a different part of the world and be inspired by world's best.  One of the first kids of Canada's surf culture, Kalum is proving himself to be a major contender against national surfers double his age. Surfing will be a part of Kalum's life through his years at university and into the far future.

 Fred Sanford, 14 years old: Fred has been surfing for my most of his life has been competitive surfing for a long time. Other than surfing he likes to skate, ski, golf, dirtbike… and he loves to eat! He's the Canadian National Under 16 Champion as well as the Open Men's Champion, even though he's only 14 years old. If you're lucky enough to go on a surf trip with Fred, you'll come to understand what a true smile looks like. His quiet sense of humour is infectious, and keeps travelers entertained for hours. The team is looking forward to laughing with him in the Azores in 2016!

Mathea Olin, 13  years old: Mathea is a living inspiration and physical sensation. At age 13 she already boasts 2x Canadian Womans National Champion title, as well as 3x Under 16 Canadian Girls National Champion title. Mathea lives for and loves everything surfing, and is paving a new path for female Canadian surfers. She hopes to be an inspiration as she grows and takes her surfing to new levels and new places.

Seth Stere, 13 years old: Seth is the newest member of the Canadian Jr. Surfing Team. Seth was born in Tofino, BC and has been playing in the waves all of his life. His surfing inspiration comes from his talented and good-hearted surfing buddies, Reed and Fred, who constantly encourage him to get on his board and are always willing to share their best tips. When his friends and family can drag Seth away from his latest book, he's happiest when skiing, hiking, swimming, picking mushrooms and picking on his little brother. Seth is well on his way to becoming a strong junior surfer and is thrilled to be a part of the 2016 Canadian Team.
 Reed Platenius, 12 years old: Friendly and outgoing, fuelled by curiosity and high energy, Reed instantly engages with the world around him. Thrilled about surfing from the time he could stand on a boogie board, Reed has competed and excelled in surf competitions in North America, and he is delighted to face new challenges in Portugal. His fun and progressive surf style has won him 3x Under 12 Boys National Championships in Canada. He is as enthusiastic and engaged on land as he is out there catching waves. His recent Waves for Water fundraising effort raised $6500 USD that will bring clean water to over 10,000 people in the Mentawaii Islands in Indonesia. A seasoned traveller, Reed has surfed many wild and remote shores and he looks forward to experiencing new waves in the North Atlantic. Along with his teammates, he plans to show the world what the kids from Tofino are made of, and why their hometown on the open Pacific Coast of Canada is known as Tuff City!

Sanoa Olin, 10 years old: Sanoa is a mermaid spirit with a heart of gold.  She loves to play, surf and she loves other children. Sanoa already claims 2x Under 12 Canadian Girls National Champion title at age 10.  A dedicated and inspired surfer, Sanoa is working hard to make her dreams come true and becoming one of the most promising surfers Canada has yet to see. 
+ Read More
Update 2
33 months ago
Share
To Our Many Donors,

Thank you again for your generous support of the Canadian Junior Surf Team. The kids have all arrived home safely, and as you'll read below the parents are especially happy that they are all in one piece…

Arriving to find giant, powerful surf in the Azores, the entire team displayed incredible fortitude and skill. On some of the competition days, just paddling out to the waves was an exercise in strength, stamina and level headedness. What an experience!

The Canadian team placed 21 out of 38 competing countries. Many of our athletes advanced past the first round and everyone supported each other with great enthusiasm.

All of the Tofino athletes on the Junior National Team have at least one more year to compete in the World Championships making your support doubly-valuable as it is also an investment in the kids international surfing future.

The Azores Islands were a wonderful venue for the competition. The islands feel like a mix between Hawaii, Mexico and Old Europe. While surf was the focus of the trip, the kids were all lucky enough to indulge in a few non-surf related excursions, including soaking in natural hot springs, visiting towns located in calderas of old volcanoes, and touring tea plantations.

In short, it was an experience that will always be cherished.

With Gratitude,
The Tofino Youth on the Canadian Junior Surf Team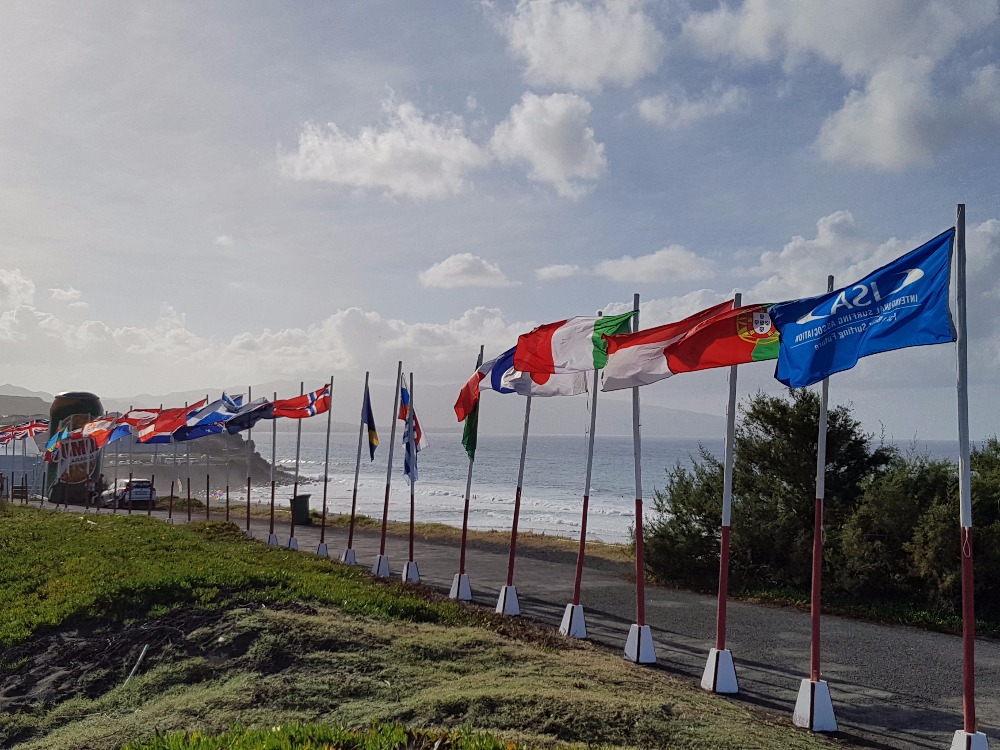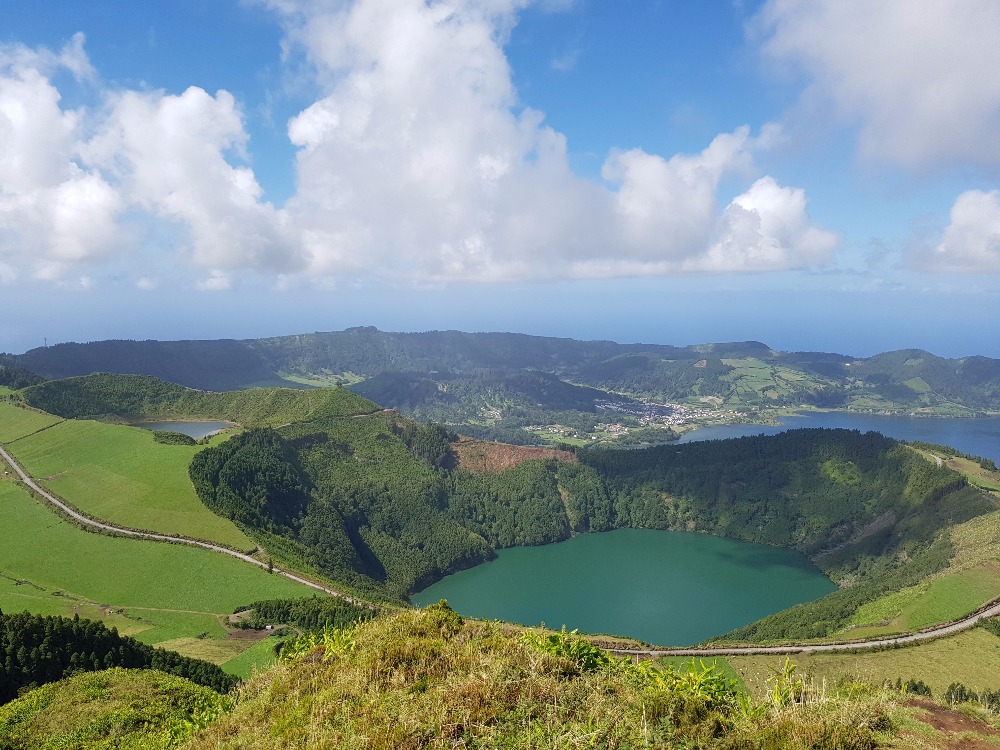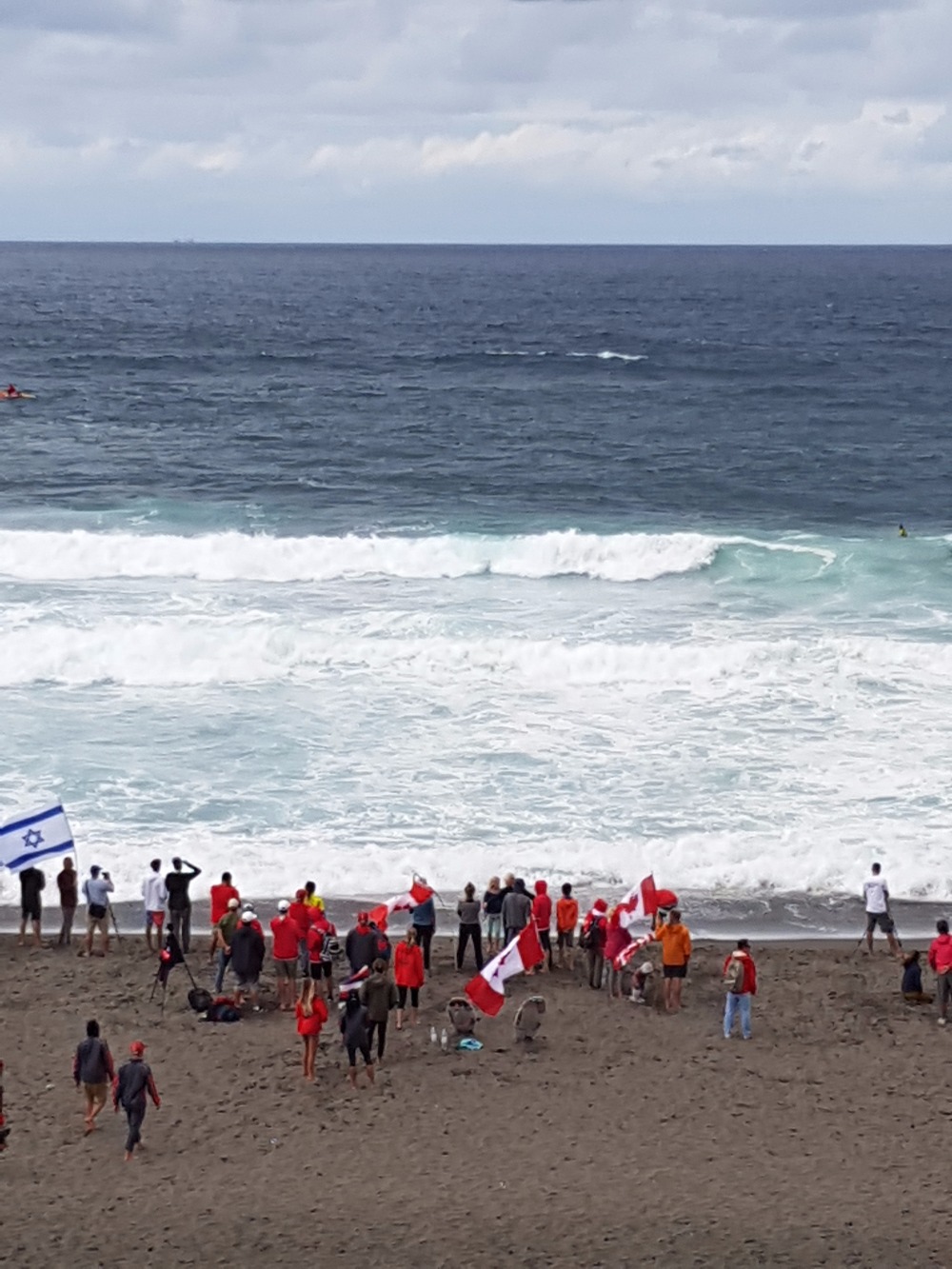 + Read More
Update 1
34 months ago
Share
Thank you all for your generous donations to the Canadian Junior Surf Team!

We're overdue to provide you all with an update, so here's a glimpse into what they've been up to while preparing for the World Junior Surfing Championship in the Azores Islands.

The boys surf once or twice daily on their own initiative. In addition to these 'free surfs', they have surf sessions that are coached and filmed twice per week (or more) with video review afterwards to learn their strengths and look for points of improvement. These sessions have been donated by the National Coach, Shannon Brown and the team is very grateful for his time and dedication to improving Canadian surfing. Some team members work with personal coaches too, making the schedule a busy one for sure!

The boys have been training with Dan McMeel at the Tofino School of Fitness twice per week, working on strength and conditioning. Dan offered deeply discounted classes and the kids have been super stoked to work with him. In addition to this training, the team has also been incredibly fortunate to get connected and train with Dr. Jeremy Sheppard, the Director of Performance Services at Canadian Sports Institute in the Pacific Region. Prior to this Jeremy was the Head of Strength and Conditioning and Sport Science Manager for Surfing Australia. Jeremy has worked with many professional, world-class surfers – household names that the kids really look up to. Jeremy has been very generous with his time, and the kids are extremely stoked and honored to work with him. What a tremendous opportunity!

In addition to their busy training schedule, the kids have been working hard to fundraise. So far they have:

- Run a very successful car wash and BBQ
- Hosted a twice-weekly "Surf Club" teaching local and visiting youth surf lessons
- Managed a BBQ and coffee stand for a Paddleboard contest
- Scoured the beach for trash and hosted a bake sale at a Surfrider Beach Clean-up
- Picked and sold flower bouquets at the Tofino Public Market

The competition is just around the corner -- the official start day of the competition is September 17th. The team is departing Canada in the next few weeks in order to arrive about a week early to practice on the wave where the competition takes place. Go Canada!

+ Read More
Read a Previous Update
Be the first to leave a comment on this campaign.