Let's Find Parker His Voice
$3,820
of $7,500 goal
Raised by
97
people in 37 months
Over 3 years ago I was lucky enough to win the genetic lottery.
As you know as our friends and family, at the birth of my son Parker Myles I learned he had Down syndrome.
Life has been quite an adventure since then. After spending the first 16 months of his life on oxygen with many respiratory issues, I discovered an at-home version of a therapy program and we got him walking by 2.5 years old.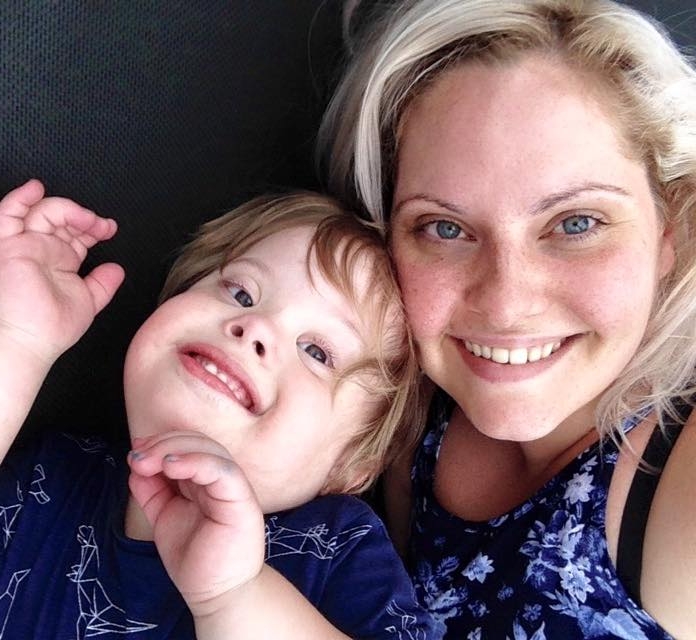 You've all seen his highlights reel. He has been a Baby Bonds winner, is currently the Brand ambassador for Attipas Australia shoes, and is an affectionate, hilarious little kid.
But there's a few things you guys may not have noticed- because I don't focus on the difficult parts of our journey.  And I'm going to respect his privacy, and not lay out the full details of our struggly parts. But I WILL tell you about our end goals- and where I know he wants to be.
Parker only has a few words. He says yes, no, will copy some sounds you make (including mum, yay!), and that's about it. I don't use the term 'non verbal', although therapists might. He has speech apraxia and only a couple of signs, and with a bit of work and decoding I generally can understand what he wants and what his intentions are.
Communication isn't always verbal. While all I want to hear is an 'I love you, mum!' it's not earth shattering if I don't get it.
What crushes me more is the thought of my little man unable to walk into a shop with his mates after school and buy the right pack of lollies he's after, or communicate to the teacher when a kid is bullying him. Or even worse (and tragically common) be unable to tell his mum when someone in a position of authority is doing the same thing.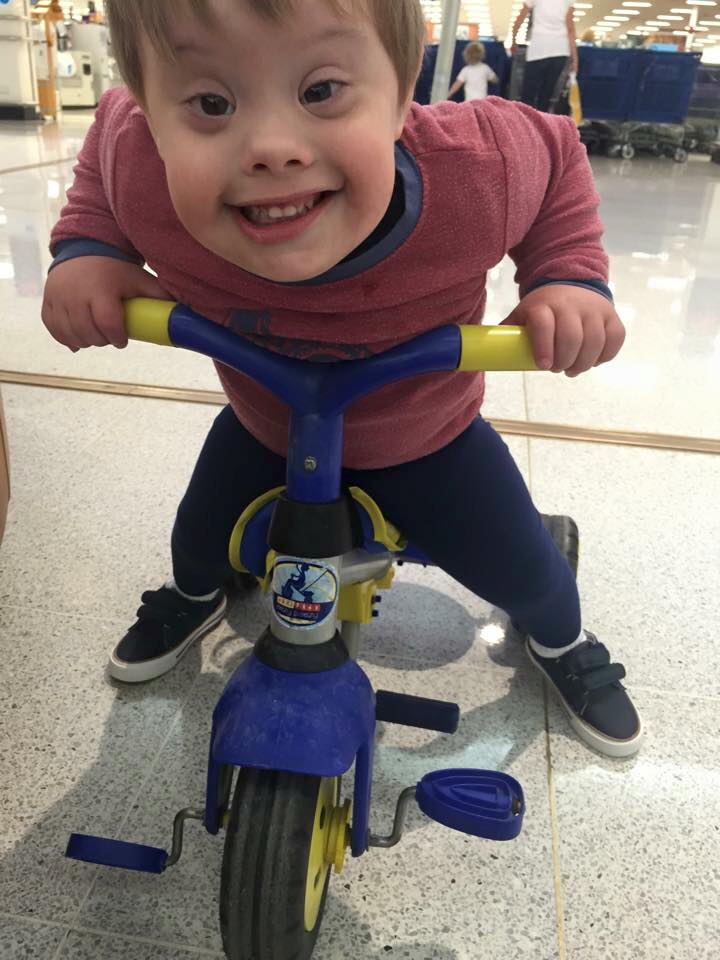 While he's nowhere close to traditional speech, reading a book, using signs, or managing communication through PECS cards or pictures, I KNOW he'll get there. He needs intensive therapy and your help.
He's so little, at 3.5 it's easy to keep his environment quite regulated. He has full time inclusion support at daycare and his needs as a toddler look very different to how they will in a year or two.
Parker belongs out in the community, alongside his peers where he can be supported and enjoy a meaningful and fulfilling age appropriate education. If he can communicate, this will be a walk in the park!
(Well, maybe a bumpy stroll.. but I promise I've got the rest covered.)
The thoughts that keep me up at night always come back to the obscenely high statistics- people with an intellectual disability are 4-10 times more likely to be a victim of a crime than those without- they are minimum twice as likely to be abused (in the case of women with intellectual disability, the current sexual abuse rate in Australia is
NINETY PERCENT
), and this drives me even harder to make sure my son has a voice of his own. 
It takes a village to raise a child. Well, as a single parent doing the best I can with the resources I have, it's time for me to call on our village.
These funds will be used for us to soon attend the IAHP course in Melbourne, "
What To Do About Your Brain Injured Child
 ', a course for parents where I will learn how to successfully provide enrichment and opportunity at home to help Parker progress in reading, memory, physical ability, communication and developing his neurological pathways to his full ability.
They'll cover care for Parker while we're in Melbourne, and our costs to attend as well as the price of the course. It'll help pay for carers to help me with his intensive therapy program. With no personal leave left after returning to work, and never quite managing to make it to Melbourne year after year, this is my last chance to attend and fully implement the program before Parker starts mainstream prep in 18 months' time. 
I'll come home from the course and build Parker a therapy room into our garage. We'll implement our intensive daily program IAHP provide, continue his video modelling to teach him sounds, use flash cards and help him with sensory play (swinging, brachiation ladder, rough and tumble!) to help regulate him so we can work longer.
I'm willing to do whatever I need to, and support Parker in finding his full potential. It's a huge goal, but it takes a village to raise a child and I know I'm not alone. Thankyou SO much, from the bottom of my heart, for helping.
I'll be so thankful if you can support us to achieve this goal.
Give Parker the gift of his own voice, whatever that communication method ends up being, so he can enter school on a level playing field, and start smashing some sterotypes.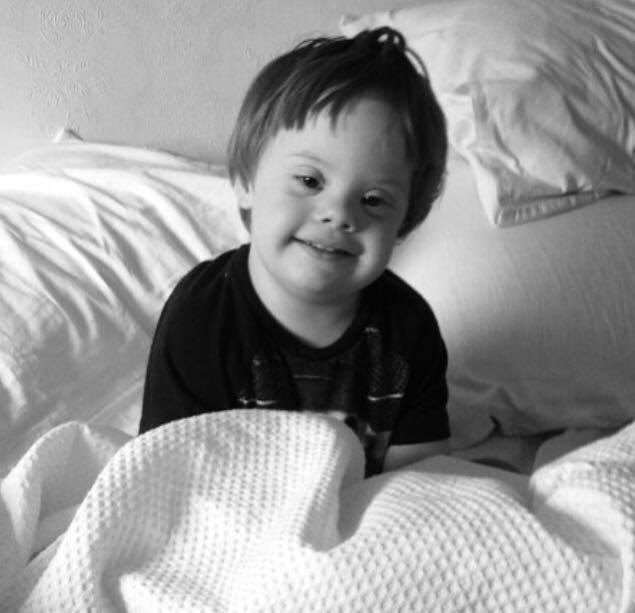 + Read More
Update 2
36 months ago
Share
So today I made the decision I'm not able to attend the neurodevelopmental therapy course in Melbourne.

It wasn't an easy decision, but without knowing for certain I could cover the costs, it wasn't something I was willing to risk.

Today we reached the milestone of half our goal which was a huge achievement.

I'll be doing the online version of the therapy course as an alternative, and we'll build Parker's therapy room and fit it out with what he needs for his programme.

Thankyou SO much to everyone, every single one of you who has contributed so far! None of this would have been an option without you all. <3
+ Read More
Update 1
37 months ago
Share
So something pretty amazing happened last night.
A friend from a company called Bestjet.com got in contact and have offered to pay for our 3 full return flights to attend Parker's therapy course in Melbourne!!

When I finally stopped hyperventilating, thanking her and typing OMGs, I read the beautiful message she sent-
"What's life about if we can't all share the love?"

I then had a lady contact me who has also done a very similar therapy course to this- she has offered to help by lending us her Mazda for the full week we're in Melbourne, so I can easily get around. I'm so thrilled I now don't need to move the carseat in and out of every Uber!

This also means I'm able to revise our goal down by a THOUSAND dollars!Lots to add to my gratitude journal today.

So much love to you all xx and thankyou for your support.
+ Read More
Read a Previous Update