Join Me on my Gold Medal Journey!
$4,145
of $3,500 goal
Raised by
50
people in 36 months
Hi, I'm Kate Sauks, a
Canadian National Team Rower
, PhD graduate, and wife to my number one fan, Ben. I want to invite you to be a part of my rowing journey this August and beyond! First I will be going to the 2016 Olympics in Rio as the Alternate/spare for the lightweight women's double (lwt2x), followed by competing at the 2016 World Rowing Championships in Rotterdam, Netherlands, in the lightweight women's single (lwt1x). Lastly, I will round off the 2016 competitive season at the National Rowing Championships in Burnaby, BC, and thus will begin my four year quest to compete at the 2020 Olympics in Tokyo. Please consider helping me conquer this summer's competitions and beyond by donating to my jouney!  
Post racing at the 2016 World Cup 2, where I finished 5th.
A bit about me:
For most of my life I have been in the pursuit of excellence: in sports, academia and living a fulfilling life. I
grew up in Owen Sound, Ontario, attended University in Toronto, and am now currently living the "island life" in Victoria, BC while pursuing my rowing dreams, one stroke at a time.
Ben and I camping near Port Renfrew during Easter.
I started rowing a month before I turned 25, while completing my graduate studies. It quickly became apparent to me that: I loved rowing, I could go fast, but I also had to finish my PhD before I could really tackle the sport. Finally, in the fall of 2014 I graduated and my husband and I packed up our belongings and moved to Victoria so that I could train on the water throughout the winter months. When asked why I wasn't finding a job at age 30- essentially, what the heck I was doing (?!), I said, "I want to see just how fast I can get if I focus on rowing full time. I want to represent Canada on the International stage, maybe compete at the 2015 Pan Am games if I'm lucky, maybe get a chance to compete for Canada at a World Cup or Championships".
Life before the National Team, racing the Head Of The Charles with my UofT team: Megs, Jenn, myself, Kate and coxy Marge, from bow. 
Fast forward a year and a half and I am now on the Lightweight Women's National Rowing Team, have been
named to the 2016 Olympic Rowing Team as an Alternate/Spare
, and have already had the honour to race for Canada with the following results:
-          Gold at the
2015 Pan Am games
 in the lwt 2x 
-          9th at the
2015 World Championships
 in the lwt 1x 
-          Silver at the 2015 National Championships in the lwt 1x
-          Silver at the
2016 World Cup 1
 in the lwt 1x
-          5th at the
2016 World Cup 2
 in the lwt 1x.
After recieving our gold medals at the 2015 Pan Am games. My lwt 2x partner was Liz Fenje.
What will this summer/fall entail?
I have been named to the 2016 Olympic Rowing team as an Alternate for the lwt 2x and will be traveling in August to RIO! I will do my best to be the most supportive spare, and will be ready to hop into the boat to train/compete should anything happen to my teammates.
Following Rio, I will travel directly to Europe to compete in the lwt 1x at the
2016 World Rowing Championships
(Rotterdam, Netherlands) from August 21 to August 28. I hope to improve on last year's World Champ ranking, as well as to improve on this year's performances at World Cup I and II, to land on top of the podium!
In September I will return to B.C. to compete at the 2016 National Rowing Championships and am going for GOLD!
Why do I need your help?
I am appealing to my supporters, friends and fellow rowing enthusiasts for assistance in supporting my dreams for the rest of this summer and beyond. Since it is an Olympic year, it is Canada's priority to support the Olympic Team… not hard to appreciate that fact. Therefore, funding for the rowers heading to the 2016 World Championships and National Championships following the Olympics is limited. Your support will help eliminate the financial burden (the proverbial crab in the boat) that these extra costs impose, allowing me to focus 100% on going fast and performing at my best. Any additional funds that are raised beyond the needs for this summer will go toward funding my journey to the 2020 Olympics!
Budget required for these competitions:
$3000.00 – costs associated with the 2016 World Rowing Championships, August 21-28 in Rotterdam, Netherlands ($2500 for team costs, $500 for food and unexpected costs- the extra $500 will also supplement the ten days I am in Rio).
$500.00 – costs associated with the Canadian National Rowing Championships, September 22-25, Burnaby, BC (registration fee, travel, accommodation, food).
What is in it for you?
You will get my unending appreciation and gratitude. But I also have some additional perks for you should you like to take advantage of them:
Donate $100+
and I will send a thank you post card from the Olympics or World Championships, as long as you provide me with an address (if you donate following the Olympics/World Champs then I will send you a post card from Victoria).
Donate $300+
and I will come to your club/team to give a talk and/or coaching session. I will be in the Toronto/Owen Sound area in the fall and can organize a session then. For anyone in/around Victoria, it should be no problem to organize a date as I live in the area. I'm sorry that I will not be able to travel to other locations unless funded/hosted to go. You/your club must provide the equipment.
Donate $500+
and I will come to your club and hop into a sculling crew boat with you/your team for a row/practice! Put me in stroke or bow, or in the engine room! I will be in the Toronto/Owen Sound area in the fall and can organize a session then. For anyone in/around Victoria, it should be no problem to organize a session as I live in the area. I'm sorry that I will not be able to travel to other locations unless funded/hosted to go. You/your club must provide the rowing equipment.
What's next?
Following the National Rowing Championships, I will continue my pursuit of being the best lightweight women rower and will work toward qualifying for and representing Canada at the 2020 Olympic Games in Tokyo. While these games are a "long" way away, I have a feeling the next four years will fly by. Fingers crossed these years will be Golden, filled with many wonderful experiences, minimal setbacks, and lots of adventures!
Please join me on this journey!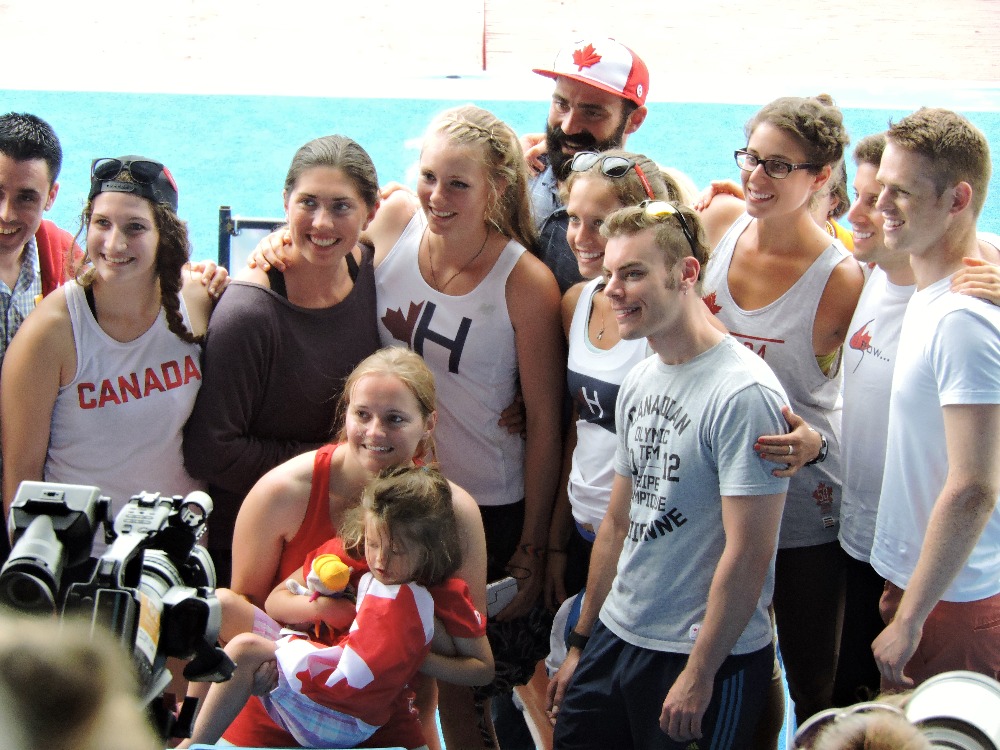 Two great shots of my family, friends and former teammates cheering Liz and I on at the 2015 Pan Am Games. Your support means the world to me!
+ Read More
Now that I am back home I would like to send out a giant "Thank you" to my supporters! Thank you so much for all of your support and encouraging words leading up to the World Champs.
As I have already told my family, "It just goes to show how nurturing a dream can result in realizing a dream! And what a powerful feeling that is." Thank you for helping me on my journey!!

Here is a "brief" review:
My two weeks in Rio as an Olympic Spare were so exciting and valuable, experience-wise! It was amazing to cheer on Team Canada and to watch my teammates Lindsay and Patrica win SILVER in the lwt 2x! I got to race myself down the Olympic course in the Spares Race, finishing 2nd among heavyweights. I managed to also take in cycling and beach volleyball as well as explore the sights, and to send out lots of postcards. Rio was incredible, the people friendly and energetic, the sights breathtaking... and on top of that the rowing venue was all in the mix of it rather than out in the middle of nowhere (which is usually the case).

Then it was off to Belgium for the pre-worlds training camp. Great weather and wonderful water made for a perfect camp setting us up nicely for Rotterdam! Since the lightweight women's single is not in the Olympics, this World Championships event was in my mind my own mini Olympics- just without the fame, 'fortune', prestige and hoopla that surrounds the Olympics. First and foremost I wanted to have not just great races but personal best races. Hopefully my personal best would put me into the A final and then if I made the A final then hopefully I'd be in contention for a medal. I am so proud that I delivered on my goal: to shoot for personal best races. It is extra special that in doing this I was able to finish in the bronze spot, behind two incredible athletes.
The 2016 World Rowing Championships were coined, "MegaWorlds" because it had the Senior non-Olympic events, under 23 and Junior races. The regatta was HUGE with over 200 singles alone. To get a chance to be part of this massive celebration of rowing and world class athletes was so special. Inspiration for performance was everywhere and I hope my fellow 80+ teammates will come away feeling just as excited for the future of rowing as I have.

Now for a few days off before I start prepping for the National Rowing Championships and the Canada Cup Races which are held in Barnaby, BC. If you happen to be in town come and check out some racing!

Again, thank you so much for your support. I hope you have felt some of the pleasure, pride and excitement that I have felt while joining me on my journey!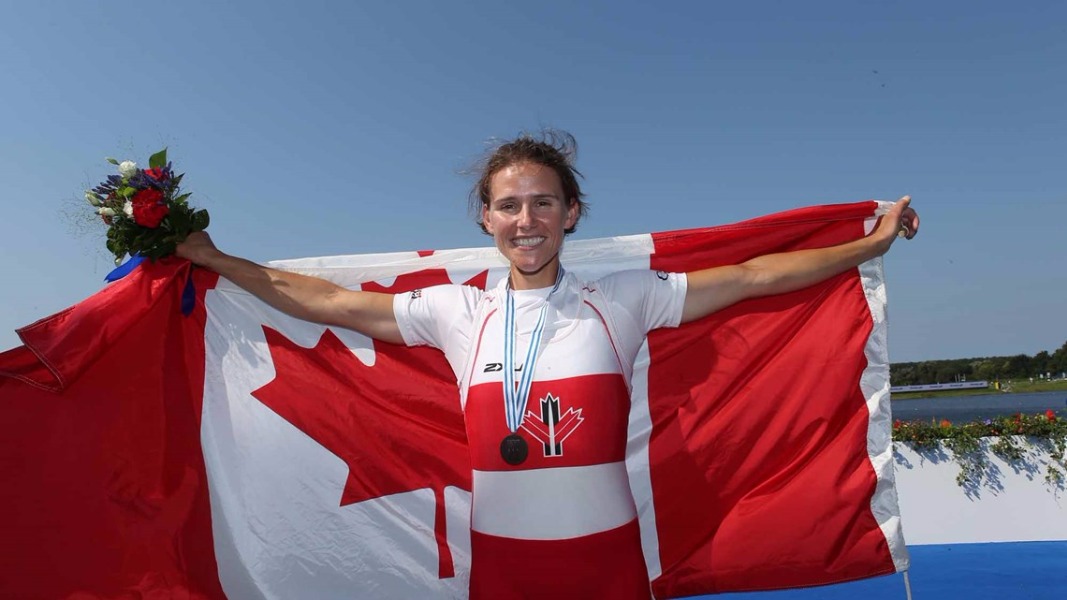 + Read More
Hello everyone, I am overwhelmed with the support I have received so far! Many thanks to those that have donated, shared my page, posted messages and shown support. Yesterday the official announcement for the World Championships team was published. This year the Jr, under 23 and Senior Worlds will occur all at the same regatta- it will be HUGE and exciting!! I am proud and honored to be heading to Rotterdam to race alongside such a large and in charge team! You can check out the announcement here:
http://rowingcanada.org/news-events/news/rowing-canada-aviron-selects-under-23-and-senior-national-teams
Looking forward to putting the maple leaf on my blades for the third time!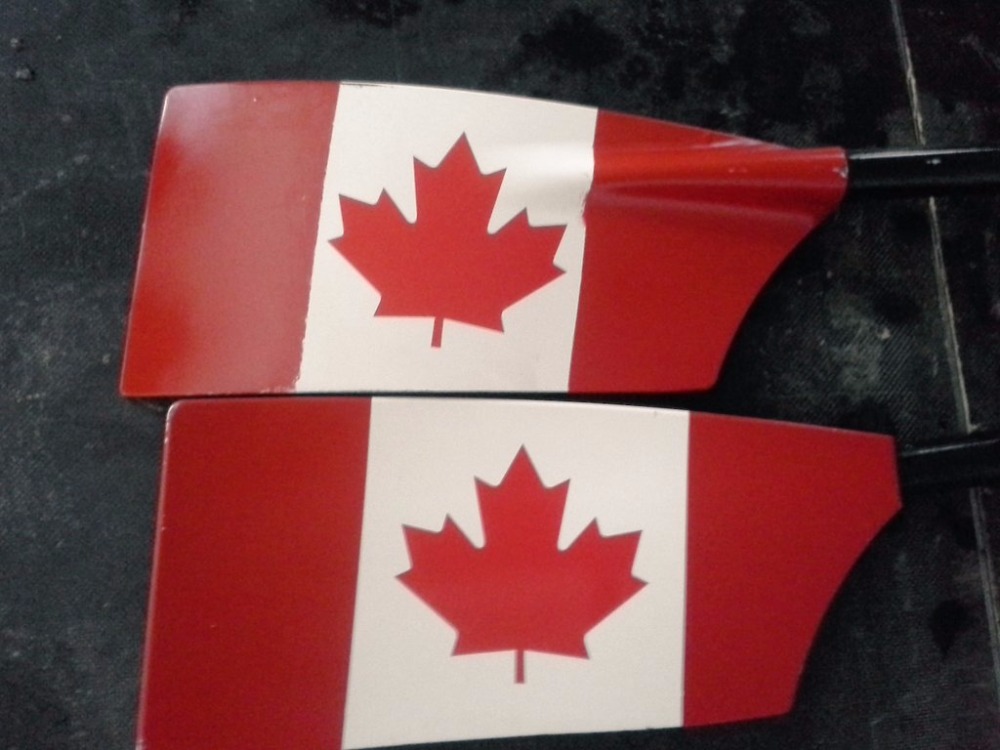 + Read More
Read a Previous Update
Be the first to leave a comment on this campaign.