Maiah's Visual Bucket List
$3,192
of $5,000 goal
Raised by
85
people in 37 months
Maiah's Visual Bucket List 

Maiah is a beautiful 13 year old girl who loves animals and longs to visit the theme parks on the Gold Coast. But Maiah lives with disability and her mother fears she may not be able to achieve her dream before she loses her sight ... Completely.

Maiah suffers from a form of Rod Cone Dystrophy which means she has been gradually going blind her whole life and will continue to lose what sight she has until she is fully blind.

Maiah has a visual bucket list which contains a modest few things she would love to be able to experience while she can still see. The biggest of those is to have a holiday with her family on the Gold Coast to visit the theme parks.(She would also love to visit Australia Zoo and meet Bindi, swim with dolphins and meet Luke and Cody from House Rules!)

Mandy did not initially realise her daughter had vision problems and it was a long road to diagnosis. Mandy recalls when Maiah was growing up thinking her daughter was being rude as she would turn her head so often rather than face people. But it turns out Maiah had simply adapted to cope with her fading vision. Maiah has better peripheral vision and thus she turns her head to help make sense of her environment and recognise people.

Along with this debilitating condition, Maiah was also recently diagnosed with epilepsy. Despite her disabilities which many would see as devastating, Mandy says that her daughter is incredibly positive and is a joy to be around. Maiah copes exceptionally well and has shown character and spirit well above her years.

When Maiah first learned she would one day be completely blind she told Mandy she might have to re-assess her dream of becoming a zookeeper, 'I won't be able to work with the lions now. I will have to pick something easier like the meerkats, that's won't bite me!"

Mandy desperately wants to be able to have a family holiday while Maiah can still experience the sights and experiences with the vision she has. Mandy and her partner David have 5 children between them, two with learning difficulties, so there has never been enough money for a family holiday. So a trip to the Gold Coast would be a dream come true for the whole family.

So let's see if we can get Maiah to the Gold Coast. Every small donation will help. Please share so as many people as possible can learn about Maiah and her amazing spirit.

Thank you.
+ Read More
Update 1
36 months ago
Share
This is Maiah. She has a dream of visiting the Gold Coast theme parks before she loses her sight and I am going to do all I can to help her achieve that dream.

So we are getting there slowly but still have a way to go. Please have a read of Maiah's story and then I'm sure you will want to donate. Even the cost of tomorrow's coffee will make a difference.

Plus as always every share will help!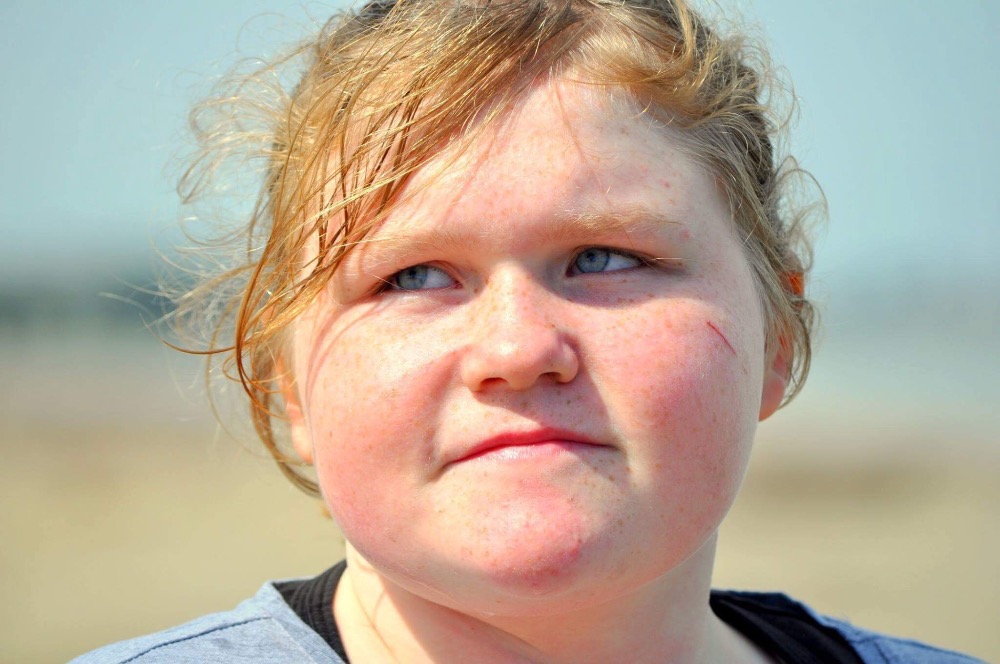 + Read More