Janselyz nesecita ir con Dios
$1,787
of $6,000 goal
Raised by
73
people in 26 months
Sábado, 2 de julio de 2016
Familiares de niña asesinada en Gurabo, Puerto Rico solicitan ayuda económica para arreglos funerarios
Los familiares de Janselyz Barbosa Torruellas, la niña de 6 años asesinada en Gurabo en el día de ayer, agradecieron al pueblo de Puerto Rico las expresiones de amor y solidaridad en este momento de profundo dolor, al tiempo que solicitaron ayuda para costear los gastos funerarios de la pequeña.
"A nombre de mi hermana y de toda nuestra familia, quiero agradecer las muestras de apoyo y de amor hacia nosotros en este momento en que el dolor y la tragedia han llegado a nuestra vida. Janselyz era una princesa hermosa, buena e inocente. Y nos desgarra el alma ver cómo ha pasado esto. Gracias a todos los puertorriqueños que se han conmovido y nos han tenido en sus oraciones", dijo desde el estado de Ohio, Luz González, tía de la niña.
La familia de Janselyz está batallando para poder trasladarse a la isla desde el estado de Connecticut y comenzar los arreglos funerarios, dado que no cuentan con los recursos económicos necesar
ios. Mucha gente ha preguntado cómo pueden aportar. Por eso le comunicamos que pueden hacerlo a través de la cuenta de Go Fund Me
Cualquier aportación, por mínima que sea, ayudará a esta familia darle sepultura digna a Janselyz.
Gracias.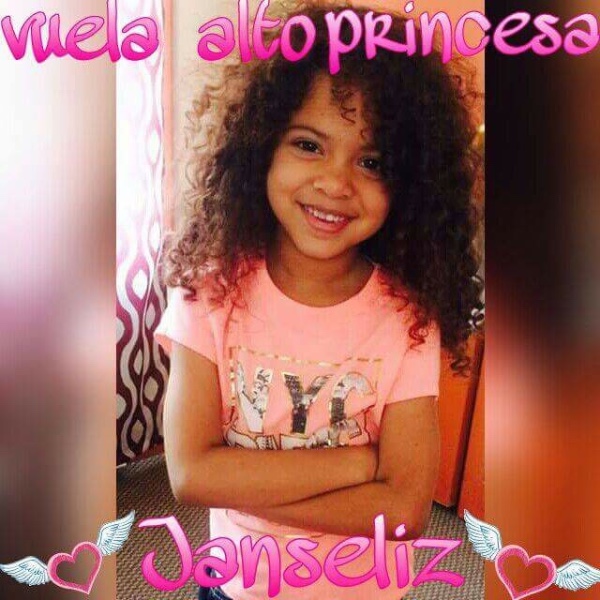 https://www.facebook.com/permalink.php?story_fbid=1113127792094526&id=100001919467344
+ Read More
Update 1
26 months ago
Share
Saturday, July 2, 2016
Relatives of the murdered girl in Gurabo seeking financial assistance for funeral arrangements
Relatives of Janselyz Barbosa Torruellas, the 6-year-old girl killed in Gurabo, Puerto Rico thanked the people of Puerto Rico express of love and solidarity at this moment of deep pain, while asked for help to pay for funeral expenses.
"On behalf of my sister and our entire family, I want to thank the outpouring of support and love for us in this time of pain and tragedy have come into our lives. Janselyz was a beautiful, good and innocent princess. And rends our souls see how this happened. Thanks to all Puerto Ricans and everyone who have moved and have us in their prayers, "
Janselyz family is struggling to move to the island from the state of Connecticut and start funeral arrangements, since they do not have the financial resources. Many people have asked how they can contribute. So we tell you that they can do so through the Go Fund Me
Any contribution, however small, will help this family to give decent burial Janselyz.

Thank you.
+ Read More
So sad. Prayers to family. Angel in heaven now.
+ Read More
Comuniquesen con la cruz roja en casos como estos ellos ayudan. Que descanse en paz la princesa.
+ Read More