Michael Volz Trans-bashing-Support
$37,258
of $37,000 goal
Raised by
1,154
people in 32 months
UPDATE:
A few weeks have passed since the assault. I am still recovering, and continue to be deeply grateful for the outpouring of financial support from so many caring people.
Thanks to all of you, I have been able to take time off work, which would have been impossible otherwise. Your kindness has also enabled me to pay medical bills, rent, and basic living expenses. Going forward, I have engaged the services of a certified financial advisor to determine how to translate your generosity into ongoing good. Further financial donations can be given to The NW Network and Gender Justice League. Thanks again for all the love and support that came my way.
much love and gratitude,
Michael
** Content Warning **
Transphobia, Hate crime, Violent Images
Dear Community,
On the evening of Wednesday, June 22, 2016, Seattle resident Michael M. Volz was assaulted a little before midnight on Capitol Hill. Michael was attending 
"Let Your Love Shine"
at Neumos; a queer benefit show and fundraiser for the victims of the Pulse, Orlando shooting. Michael left a little bit before friends to walk to their car and get ready for work in the morning. As they passed 
the Wildrose
they were approached by a white man in an orange sweatshirt with scruffy brown hair. The man - who was a stranger - said "Hey, happy Pride" and then physically attacked. Michael was choked, punched repeatedly in the face, and kneed in the abdomen. As the man was punching and choking, he said, "Show me your tits you tranny cunt." When he finished the assault he immediately left the scene.
Michael somehow made it back to their house driving a car while in extreme shock. Once home they were able to contact friends who helped get them to the ER. Currently, Michael is back home again after receiving medical attention. They have stitches, abrasions, a lot of pain and bruising. Some teeth are injured and their vision is impacted. But the emotional devastation and injury they have endured is so deep there are no words to describe. This GoFundMe page has been created to support the enormous healing and recovery Michael has ahead of them including (but not limited to): loss of wages, emergency and ongoing medical care, extensive mental health counseling and basic living. Anything and everything helps.
Michael wanted us to attach pictures because this is what transphobia looks like.
Queer Tears
Queer Rage
Queer Feelings
Queer Resilience
Michael on their way to Neumos, pre-assault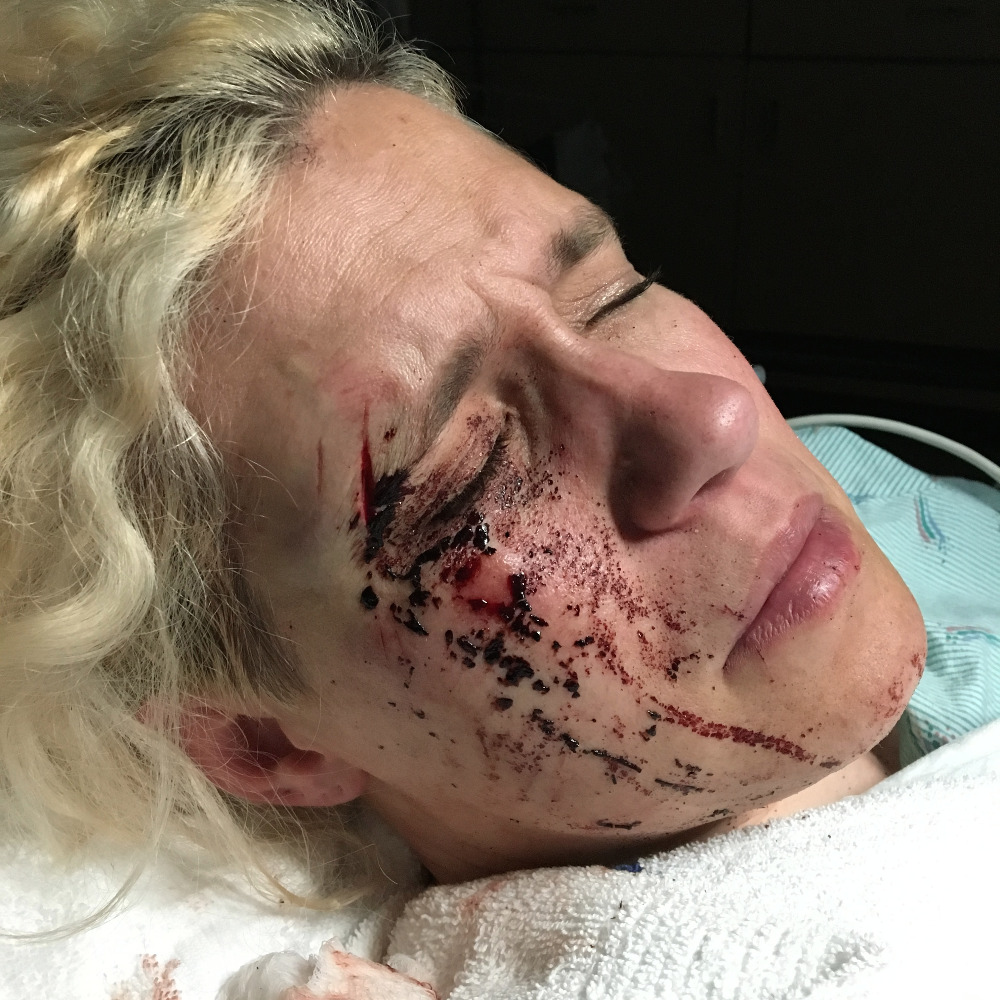 Michael post-assault at Swedish First Hill ER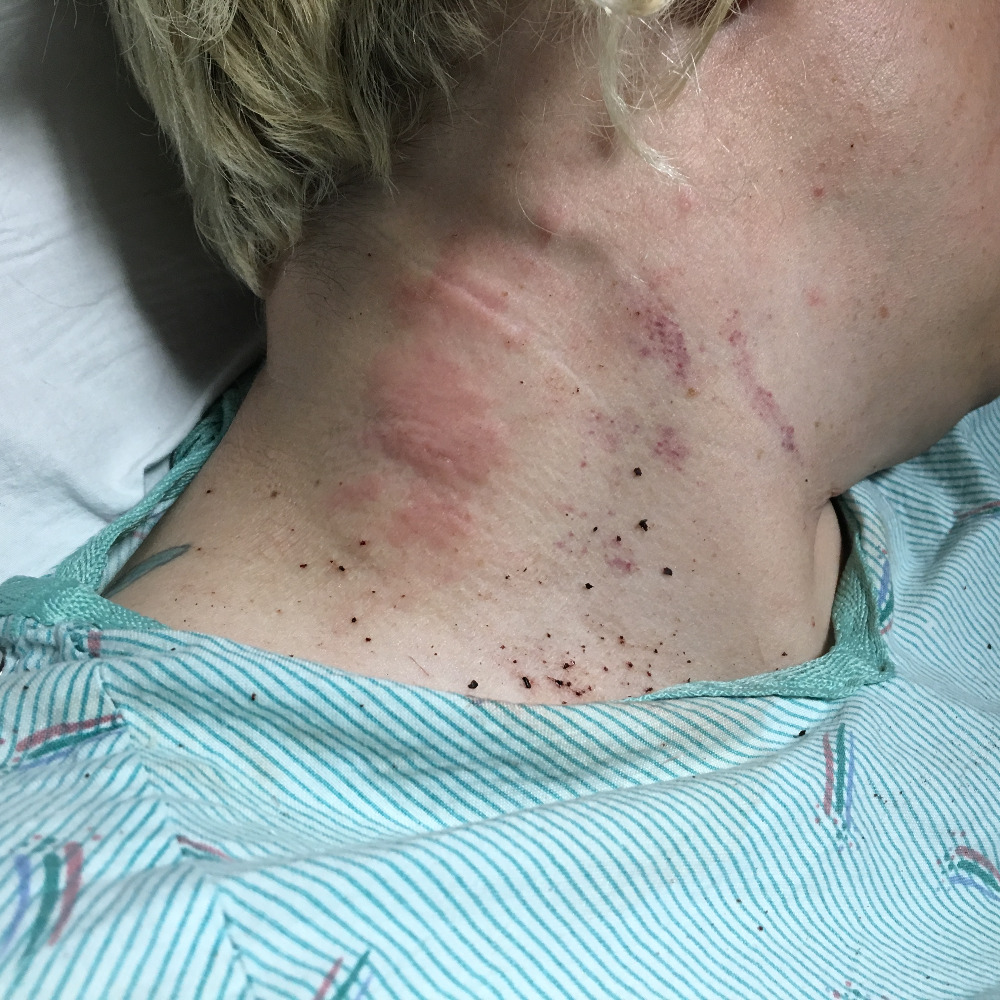 Michael's neck injuries from being choked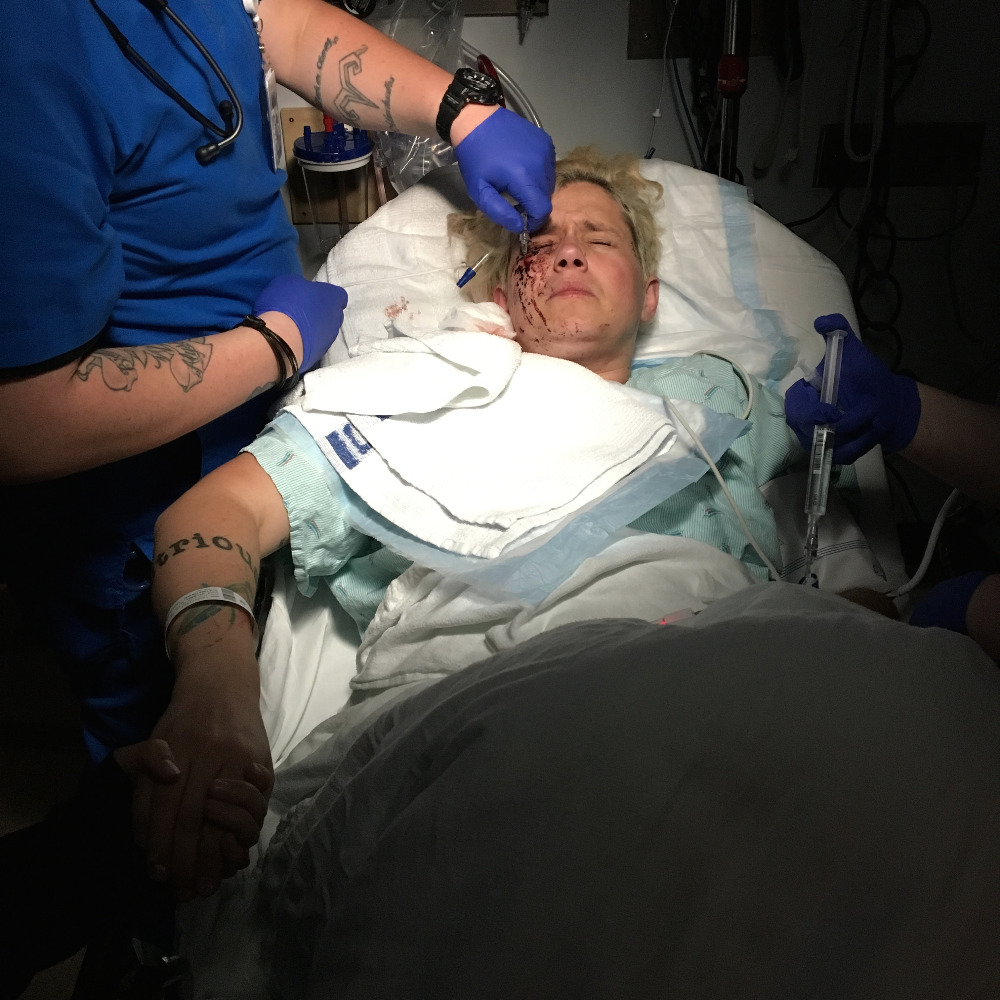 Michael receiving medical care at Swedish First Hill ER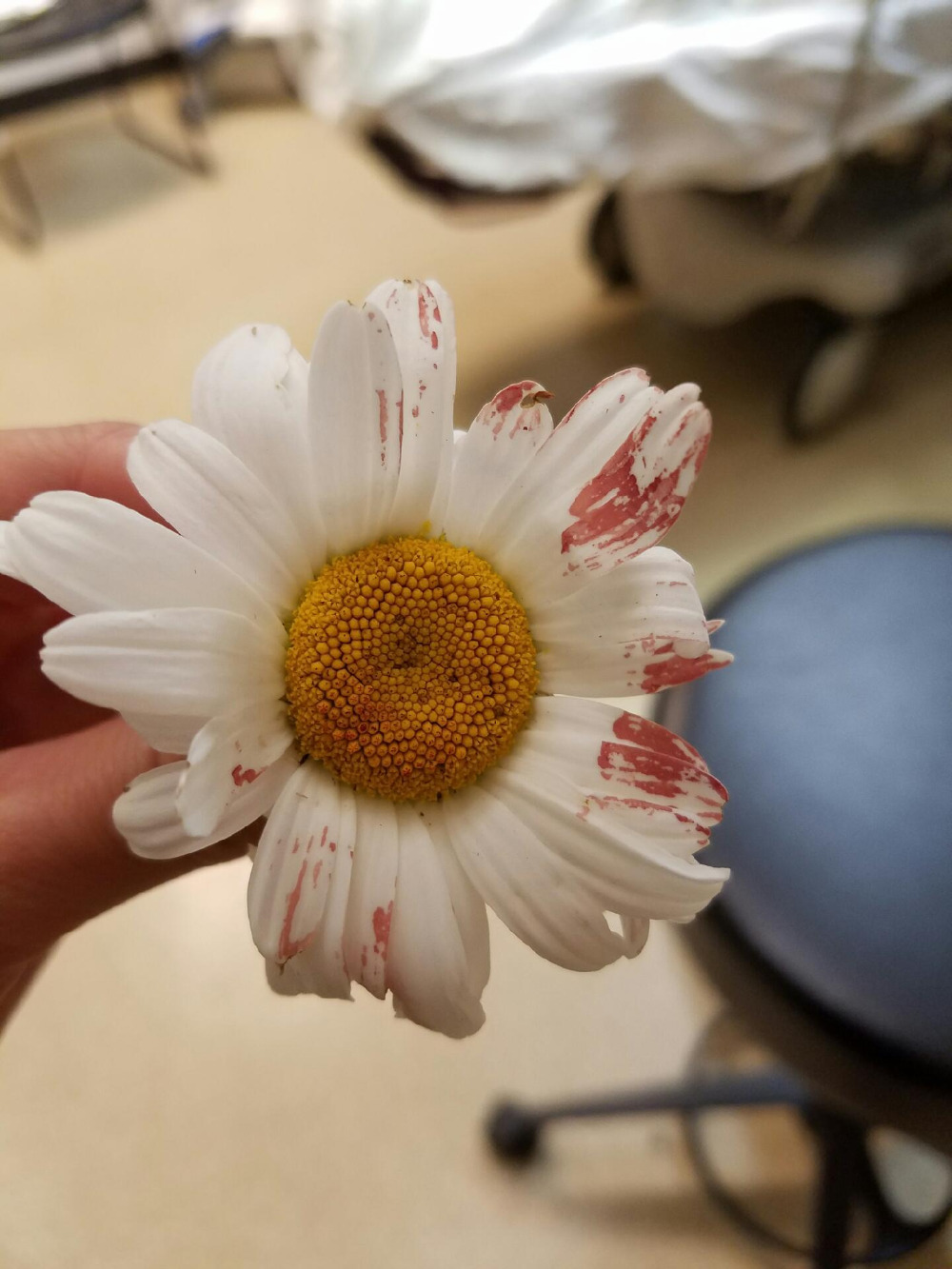 The flower Michael wore in their hair, covered in blood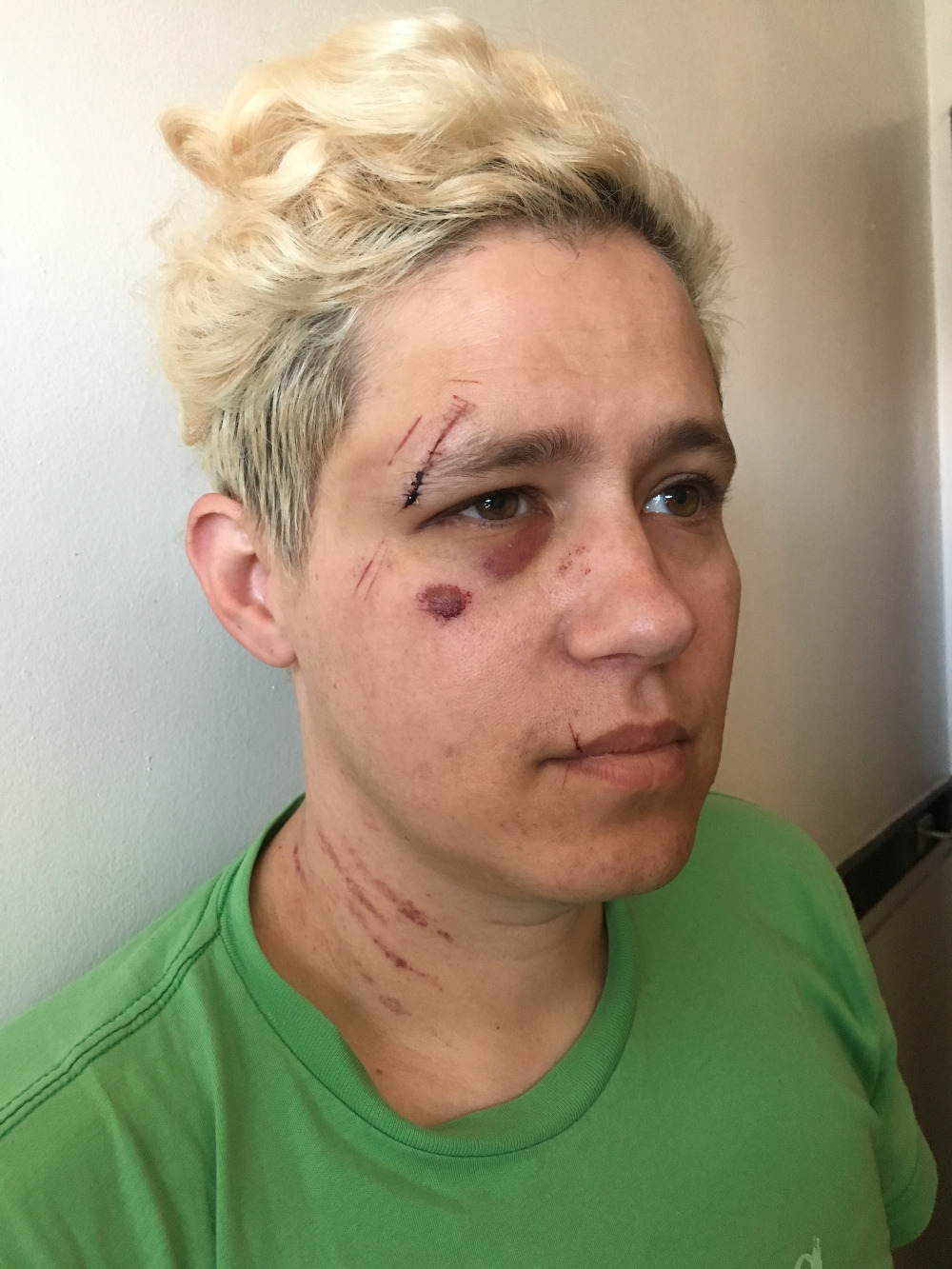 Michael back at home, June 24, a couple days later 
-----
PRESS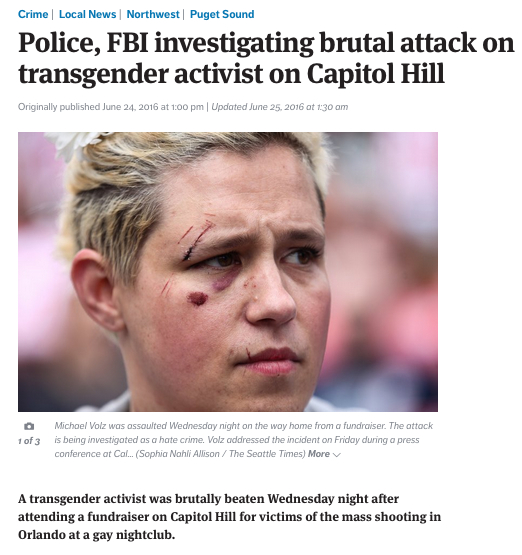 Transgender Activist Beaten Following Benefit For Orlando Victims
 (Huffington Post)
Seattle hate crime victim attacked after leaving Orlando fundraiser
 (KIRO)
Transgender man attacked after Seattle event for Orlando
(KTUU)
Police, FBI investigating brutal attack on transgender activist on Capitol Hill
 (The Seattle Times)
Seattle PD, FBI investigating hate crime after transgender person attacked on Capitol Hill
 (KOMO)
Seattle Transgender Person Attacked Orlando Shooting Fundraiser, FBI Investigating
 (Inquisitr)
Transgender man speaks out after vicious attack on Capitol Hill
 (Q13 FOX)
'This Is Not an Isolated Incident,' Says Survivor of Trans Bashing
 (Seattle Weekly)
"This Is Not an Isolated Incident," Says Victim of Anti-Trans Attack
 (The Stranger)
Capitol Hill transgender hate crime victim won't be invisible
 (Capitol Hill Times)
Hate crime investigation rallying point at Trans Pride March
 (KING5)
-----
DEEPEST GRATITUDE TO ALL FOR EVERYTHING !!! Every penny, every dollar you give means so much to Michael and goes so intensely far in letting them know you see and you care. Your financial support has provided relief in many, many deep and important ways beyond just expenses. Michael is overwhelmed and eternally grateful. THANK YOU for showing up and making a difference.
At this time it is still difficult to determine what Michael's healing will require financially. Due however to an unexpected but beautiful outpouring of generosity, they have requested that a portion of proceeds be donated to: 
The NW Network
and
Gender Justice League
.
Peace & Love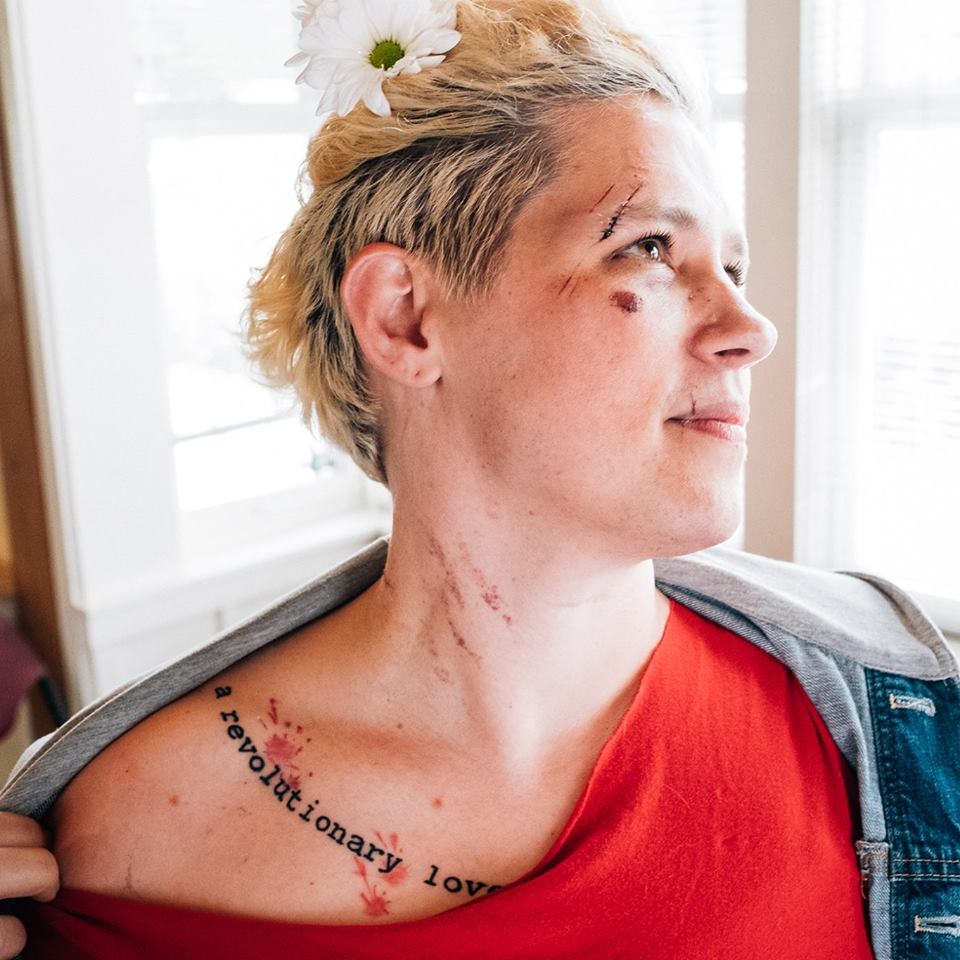 + Read More
Update 2
31 months ago
Share
A few weeks have passed since the assault. I am still recovering, and continue to be deeply grateful for the outpouring of financial support from so many caring people.
Thanks to all of you, I have been able to take time off work, which would have been impossible otherwise. Your kindness has also enabled me to pay medical bills, rent, and basic living expenses. Going forward, I have engaged the services of a certified financial advisor to determine how to translate your generosity into ongoing good. Further financial donations can be given to The NW Network and Gender Justice League. Thanks again for all the love and support that came my way.


much love and gratitude,

Michael
+ Read More
Update 1
32 months ago
Share
Read a Previous Update