Our House Burned Down
$6,331
of $10,000 goal
Raised by
131
people in 37 months
On June 25th, 2016 my family's home burned down in Guilford, CT. I (Robert) being the youngest member of the family, also shared this home with my mother Lucy, my older brother Randy, and our superhero dog Bailey.Everyone is OK, and for that we are forever grateful. Bailey saved my brother's life in this devastating incident. He was home alone in his room listening to music when the fire began. To bring attention to the fire, Bailey ran upstairs and began barking very loudly at his door. Upon opening the door, my brother realized something was very wrong. He took action to see if everything was ok downstairs. He came to find a completely smoked-out first floor. Thankfully Randy was able to grab Bailey and make it out the back door. It wasn't till then that Randy realized the entire house was engulfed in flames. I rushed home when I heard the news, only to find the charred remains of what used to be our home. It is a unique feeling of sorrow when you lose the house you grew up in. It feels as if both my brother's childhood memories and mine can never be replaced. Although that feeling causes great sadness, we are extremely happy everyone is healthy and safe. Tonight will be our first night spent, of many, staying in a hotel room. Though this journey will be long, we plan on keeping a positive attitude. With that being said, we kindly reach out to our friends and family for any support they can provide for us during this upcoming battle. We thank everyone in advance for lending a helping hand in this time of tragedy. We send love to all of you, and greatly appreciate the help. Any donations will be going directly towards essential living materials. If you can't spare any money at the moment, a brief message, thought, or prayer would go a long way for us right now. Thank you again to all of those who have been there for us; as well as those of you to come.
+ Read More
Update 2
37 months ago
Share
Hey, Randy here. I just wanted to thank you all for donating. I can't believe we've already almost reached the halfway point to our funding goal!
Our dog Bailey has been receiving a lot of attention since the incident. She has been featured on Guilford Patch, thedodo.com, Huffington Post, and soon the New Haven Register. She deserves all the attention she gets. She relishes being in the spotlight.
I remember when Bailey and I took first place in our agility class. The instructor came up to me and said "You must have trained Bailey very well". The truth is that Bailey was just very easy to train, she's a very special and bright dog. I've always loved her, but now I owe my life to her as well.
I'm happy to announce that Bailey has finally gotten used to hotel living and has calmed down a bit (the new crate and bone she received played a role in this).
As for the rest of us, we're doing a bit better now thanks to all of those close to us that have donated food and clothes, and of course because of all you GoFundMe backers. You guys are the best.
Here are the links to Bailey's articles with plenty of pictures:
http://patch.com/connecticut/guilford/superhero-dog-saves-guilford-man-during-fire-house-destroyed-during-blaze
https://www.thedodo.com/dog-saves-family-fire-1888981147.html
http://m.huffpost.com/us/entry/us_57743698e4b0bd4b0b137b6d
As an added bonus, here are some recent pictures of her in the hotel room: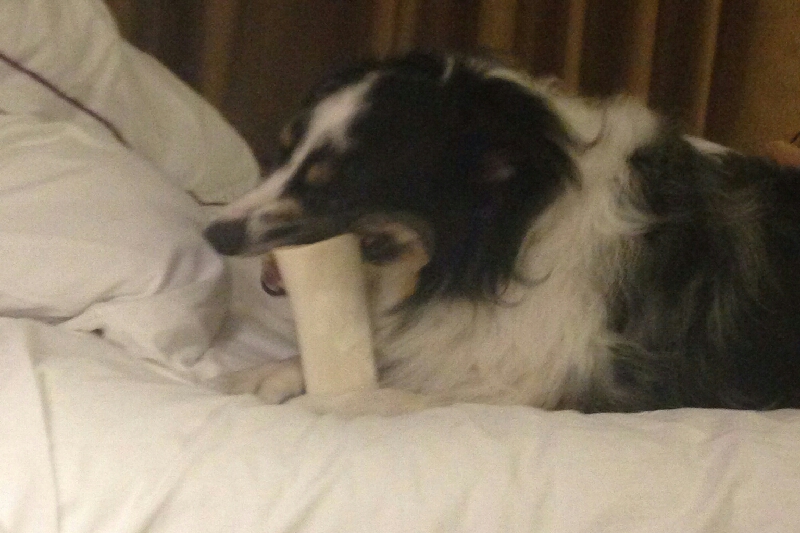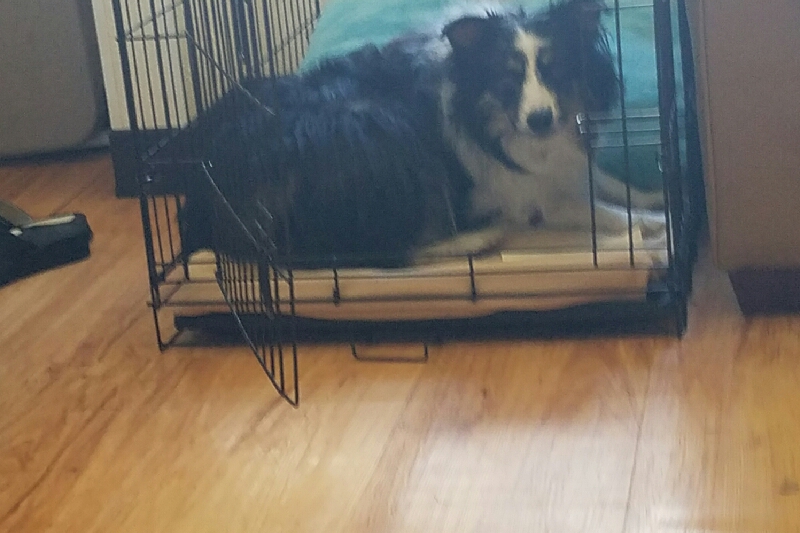 + Read More
Update 1
37 months ago
Share
Our little superhero is slowly recovering from the shock of this event. We have shown her the house in its current state and she was upset. Getting adjusted to the hotel is the hardest part for her, but will be ok in time. Thanks to all who have been reaching out.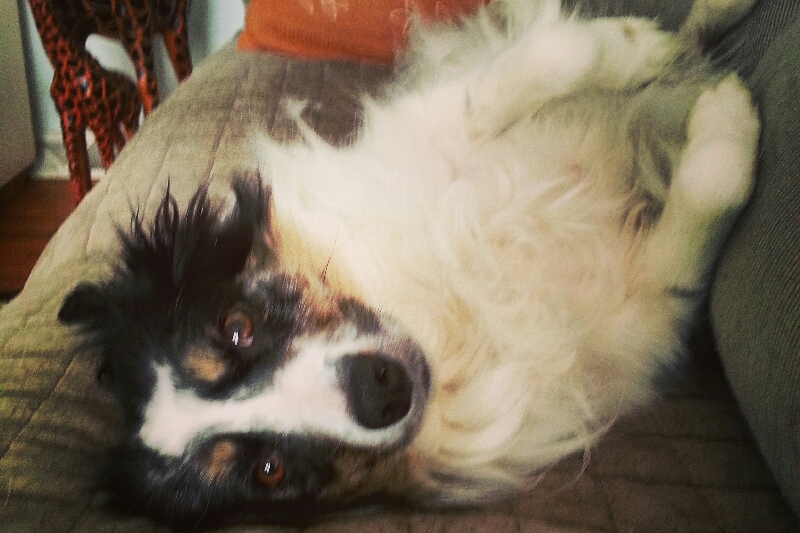 + Read More
Read a Previous Update
Mickey K Maggle
37 months ago
My names Michael Mangiafico, i'm with Westchester Modular Homes of Fairfield County, Inc. Caitlin had posted this goFundme ad and i saw it on my stream. Our company specializes in getting people back into their homes faster than a stick built home, and with less hassle. if you need help with this horrible process we have specialists that will take care of everything for you. please contact me 203-821-1499 on my cell or at the office at 203-730-4492
+ Read More
Linda Kelly Jackson
37 months ago
I would like to drop you off a care package,..where can I bring it?
+ Read More