Jon Snow's Anorexia & Infections
$2,393
of $1,611 goal
Raised by
172
people in 32 months
Follow Jon's story 
here
I first saw Jon Snow on his pound profile (
x
) 
saying that he had been found on June 23rd in an alleyway in Cheongju, South Korea. The next morning my boyfriend called the kill pound vet and asked about him. He said the cat was very sick with a severe URI and dehydration. I called my local vet who said that would probably be easy to treat, depending on the severity.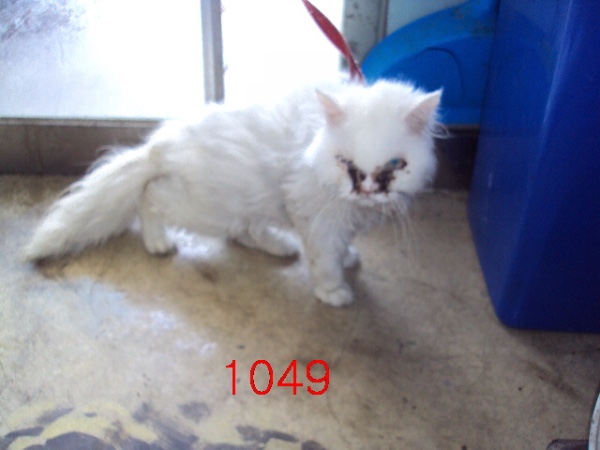 Original post
Today I went and adopted him. I had to. He was the perfect kitty for me and I wanted him no matter what. I don't care that he is sick, I was not going to let him die in a cage all alone in a kill shelter.
He was so sweet, he purred when I scratched his neck, and meowed when he couldn't see me from inside his carrier. His fur is completely matted and he is skin and bones. I immediately took him to an emergency vet.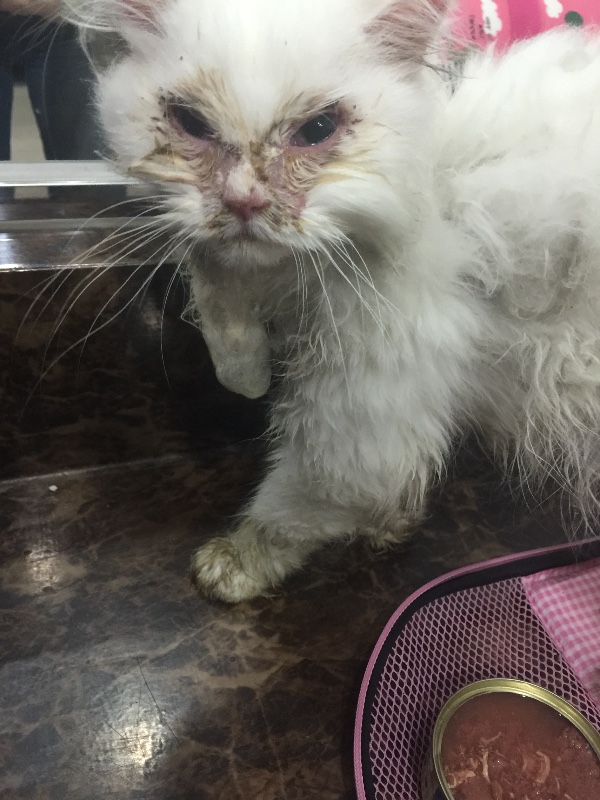 Update 1
At first I was hopeful, even smiling. There were 4 vets or helpers tending to him. They wiped his eyes, gave him eye drops, gave him an IV, cut off some of his matted fur, combed the clumps off of his face, and did blood tests.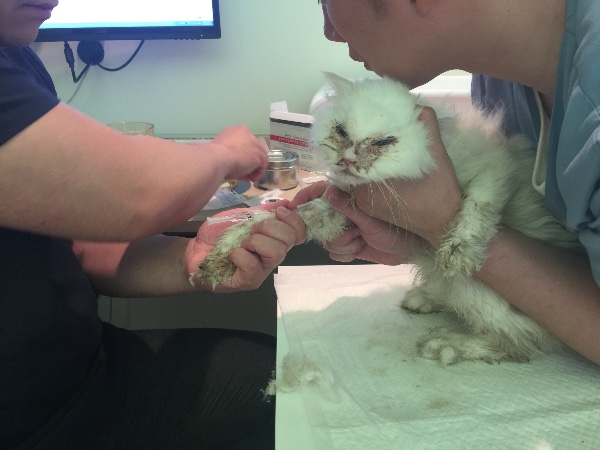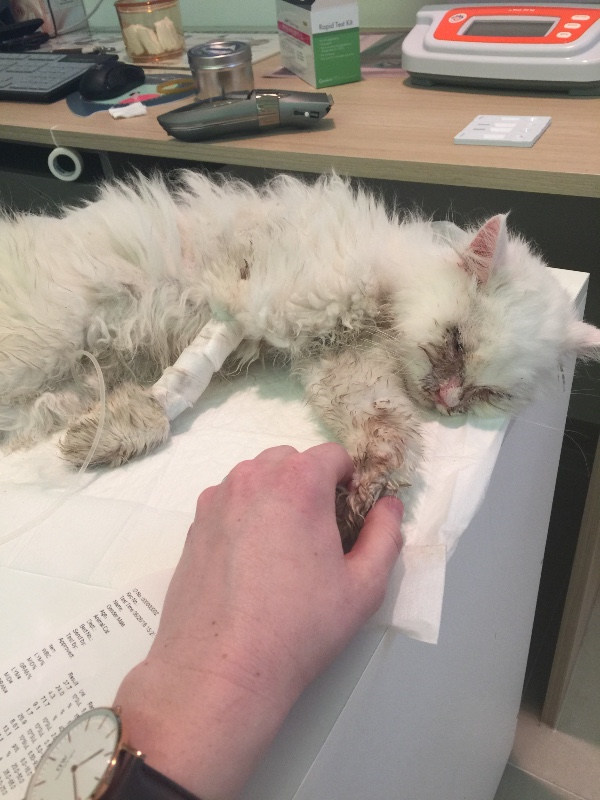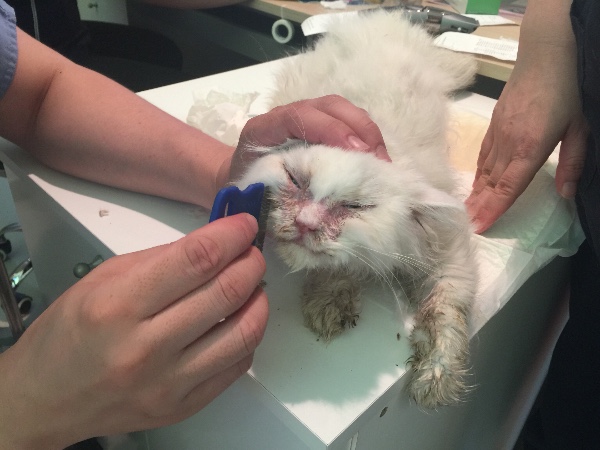 They tested him for FPV, FeLV, FIV, and FCoV (feline coronavirus). Originally all tests were negative. Then we saw the slightest "positive" line on his FCoV. The vet nurse told me he is anorexic and depressed, and because of that, they think he might have FIP, which is a type of coronavirus and is usually fatal. However the vet did admit that she wasn't sure, and I don't think he shows all the symptoms, personally.
She also told me his blood tests came back and his kidneys and liver are not functioning well. During this time he threw up blood. 
I was and am completely heartbroken. I have never loved an animal so fiercely. I had no idea he was this bad, but if I did know, I would still have done the same thing.
The vet told me his prognosis doesn't look good. It was up to me to put him to sleep or to treat him. I have never been in this situation before, and I was completely alone and didn't know what to do but I couldn't justify giving the order to put him to sleep when there could be a slight chance. 
All they can do for him right now is put him on fluids, painkillers, and antibiotics. If he gets a little stronger they will try putting in a feeding tube, but right now his stomach can't handle that. He is in a cage with a heated floor and pads. He stared at me forever, he wouldn't stop looking at me. I wrote his name and an inspirational message on his little cage and I scratched his head until he fell asleep.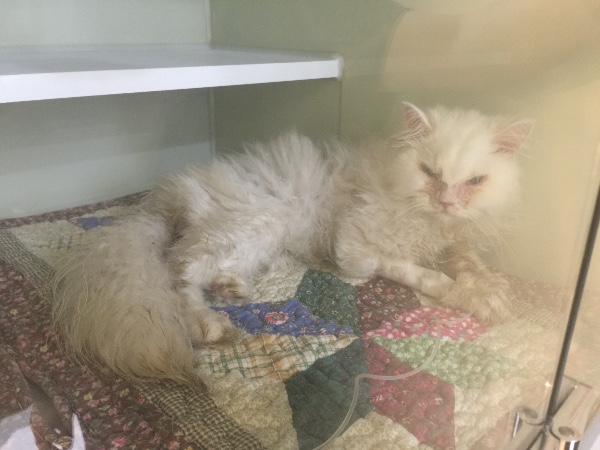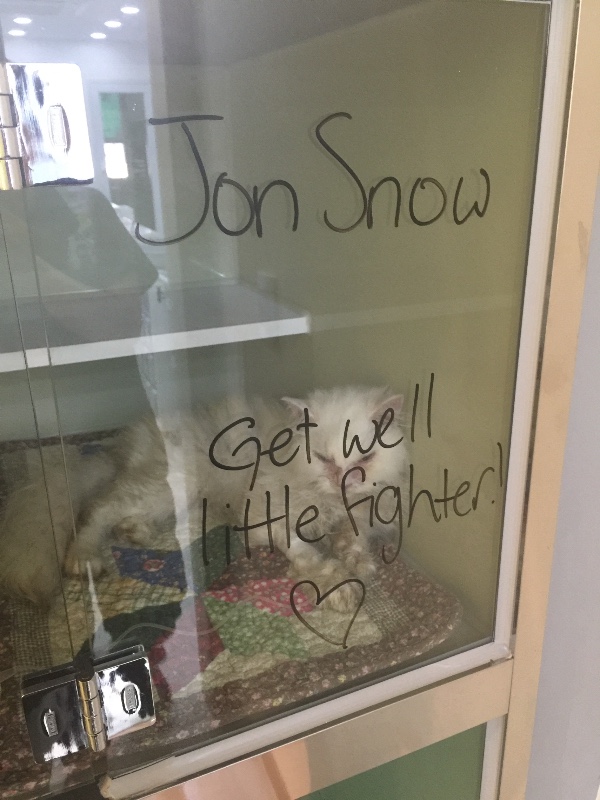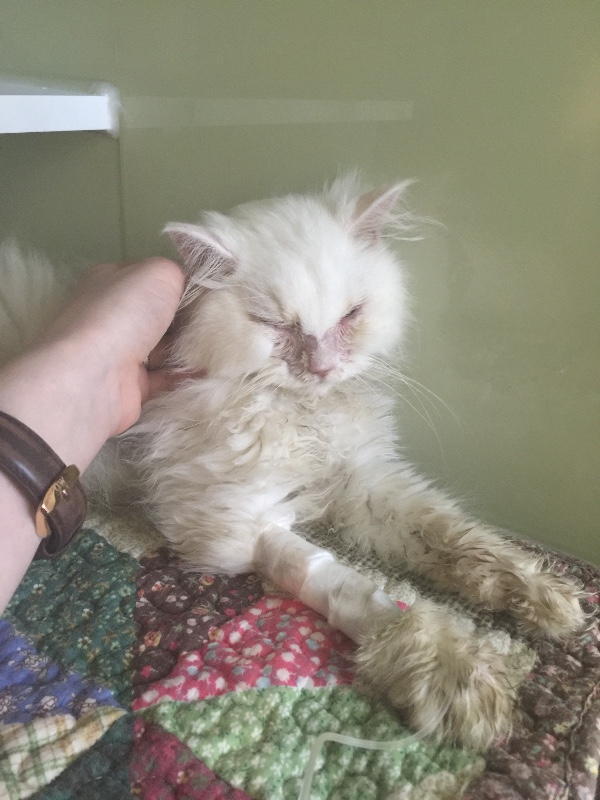 There is no 24 hour vet where I live, so he's a 15 minute train ride from me. I'll be visiting him every day after work. The first day of treatment cost me 397,200원 which is about $350 at the current exchange rate. However every day will cost more, so I will be raising the goal.
Day 2&3 cost was 253,000원 or about $217.
Day 4&5 cost was 349,800원 or about $304.
Day 6 cost was 113,300원 or about $99.
Week 1 Checkup cost was 99,180원 or about $87.
Checkup 2 was 57,200원 or about $51.
Checkup 3 was 159,300원 or about $144.
Neuter surgery, blood and titer tests, IV fluids and Broadline was 396,400원 or about $359.
All the vet bills and proof of payments are in the updates section.
Please consider even giving a tiny amount, and please send prayers and well wishes. He has a fight in his eyes and I'd give anything for him to pull through and be my kitty forever. 
Thank you
+ Read More
Rachel Brown
19 months ago
Yeah he's doing amazing now! He made a full recovery. His facebook page is https://www.facebook.com/jonsnowrescuekitty if you want to see him now :)
+ Read More