Comixcast from the RNC in Cleveland
$6,390
of $6,500 goal
Raised by
133
people in 27 months
A "comixcast" is a live feed of political comics and YouTube videos, in this case live from the Republican National Convention
here in Cleveland by people who detest everything Donald Trump stands for.  Yup, activists with pens and brushes mightier than his decayed sound bites.
I'm Joyce Brabner. I am Harvey Pekar's widow (American Splendor), but also someone who pioneered the whole comics as journalism thing.
My first comic book was hauled into Federal Court in Atlanta because the Dept. of Defense thought it was a threat to national security. We won then and we'll win here.
I only came up with this idea a few days ago
, when I declined an invitation to talk to folks during the convention about my brilliant career.  Making it possible for other people to make comics at RNC ground zero seemed so much more important, and the list of willing participants began growing exponentially.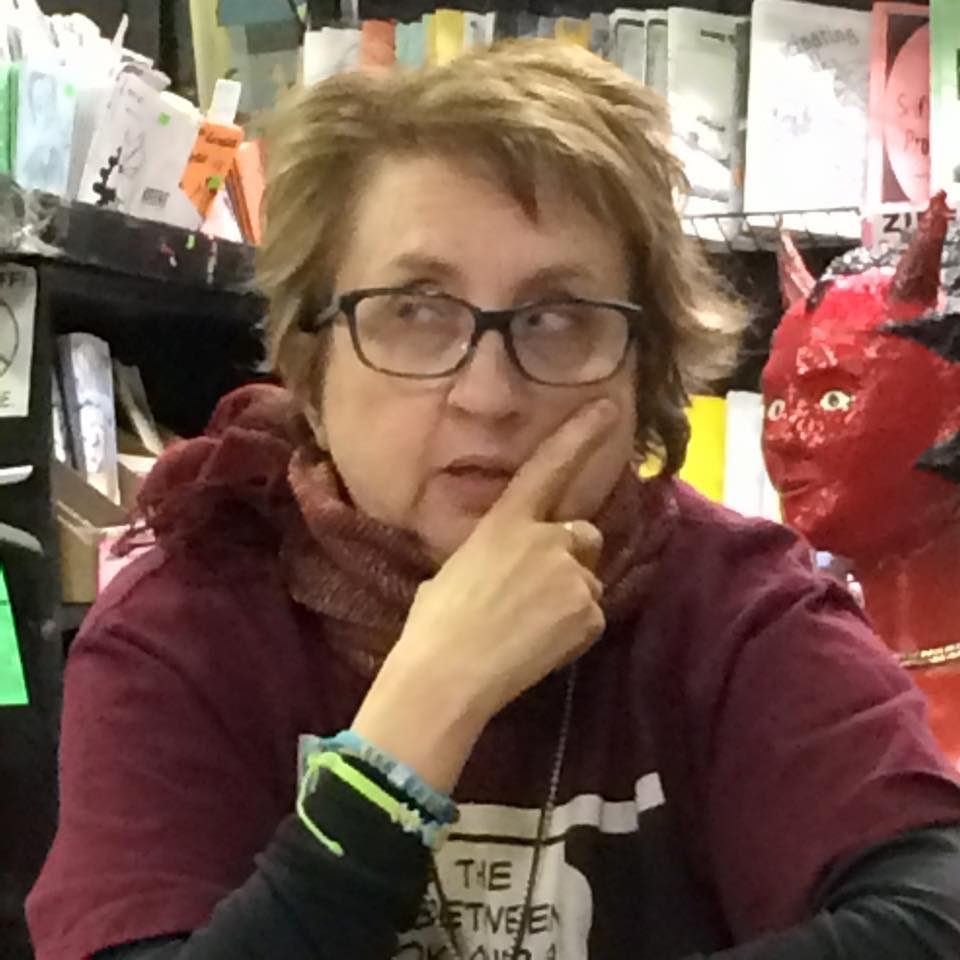 Despite all the ways the City of Cleveland has impeded organizing, a rapidly forming elite crew of diverse and multicultural comics creators will be working together with me during the Republican National Convention
in Cleveland, observing events and meeting people who oppose Trump's election.  These artists and writers will make comics and YouTube videos that will be posted daily online as part of an
RNC 2016 Comixcast
at a site I will be building
Comixcast.com
  Just before we open, we will also invite national and international comics creators to contribute.
We can provide housing, transportation in and out of the city, and meals.
  We will also provide safety conscious escorts who know the territory, since there will be trouble spots and will offer other assistance.  Travel is the problem and that's why I'm asking for your help.
Many comix folk work in the margins, the very people I want with us, and so will need help with travel costs.
I have raised some cash and I'm fronting bills now but, hey!  I'm a widow (who owns her own home) on a survivor's pension of $978 per month (but great health care).  I cannot do it all, so I'm posting this request for your help.  We're talking MegaBus, el cheapo tin bucket airlines and Greyhound travel here— nothing fancy but, for some people, a cost they just can't meet.
As for the project
.  I work like Harvey did, and my own illustrator is a Muslim woman living in Albania named
Gerta Oparaku
, who would like to come live here with her sister, who is a citizen. Confirmed as I post now are
Jennifer Camper, Junco Canche, Marguerite Dabaie, Jim Fielder, Tim Fielder, Katie Fricas, , Ted Rall, Paul Mavrides, Tony Puryear, Vishavjit Singh, Seth Tobacman, Richard Van Ingram and Mark Zingarelli
-- with other names to be announced in the next few days. (This is one of those "emormous changes at the last minute" deals and some of us have get leave from day jobs, organize child care, etc.)  
I'm asking everyone for names of people who can do comix as journalism.We are most definitely happening,
but the more you donate, the more people can come.   
Comix created for
Comixcast RNC 2016
belong to the artists, and maybe some folks will be able to sell their work.  I'm just trying to make it possible for people to to do the work, but there will be 25,000 credentialed members of the press hungry for content here in Cleveland (to report on 2,500 RNC conventioneers.) 
We'll follow up with Comixcast DNC 2016
in Philadelphia and move on from there.  And how any of us votes is their own private business.
PS: 
If you want to join the crew
, first please try and raise your own travel costs then, regardless, get in touch with me here.  I will help you.
+ Read More