Getting to Teal and Ale's Wedding
$1,690
of $2,200 goal
Raised by
47
people in 24 months
Hello, everyone! ☺
My name is Stefan. I'm 22 years old and I'm from Serbia.
I am writing this campaign in hope that you will help me come to America this summer and be a part of Teal and Ale's wedding. This would not be just some trip for me or another wedding I have to go to, this is a chance to realize some of my lifelong dreams.  
I was ''spiritual'' long before I found Teal. And by spiritual I mean that I was aware of spiritual concepts about the world and the Universe, I knew about the Law of attraction, I was meditating, I read tons of books about how to make your life better and which technique to use for every problem you have. But all that theoretical knowledge and spiritual wisdom were helping less than I was willing to admit.
Something was missing. And after all those ''life changing'' techniques I was still far away  from living the life I wanted. And I honestly believed that going to college will somehow change everything. College was supposed to be the beginning of my new life. I hoped that new city, new people and new opportunities will help me create a better and more fulfilling life. And I did everything  I could to manifest that. 
But a few months later I was sitting in some crappy room depressed more than ever. I couldn't believe what my ''new life'' turned out to be.  Instead of enjoying  the benefits of the law of attraction, I ended up living with complete strangers as my roommates in a places where having an ounce of peace or freedom was simply impossible. And that would be disappointing enough, but I soon had to accept the fact that nothing of what I was ''manifesting'' for myself happened. People who were supposed to be my new amazing friends lived in a whole different Universe. We had absolutely nothing in common, and trying to connect with them was like trying to connect with ETs.
I was desperate. I have never been under so much stress and pressure in my life. Panic attacks were now a normal thing, as well as intense triggers I had to deal with on a daily basis. It was hard not to worry about what bad thing will happen the next day, when expecting the worst proved to be absolutely justified.
I coped with everything by focusing completely on my classes,and ignoring the whole world around me. But that, of course, didn't work. So things got worse. Being exhausted and overwhelmed by everything, I woke up one day at 7 o'clock to go to class, but then realized it was 7PM, not 7AM. I couldn't even function anymore. And because every life changing technique has failed me and I didn't know how to help myself and how to deal with everything, in less than a year I developed a various health issues. I was now struggling with breathing issues, sinus problems, hair loss, allergies, chronic fatigue and severe insomnia.  
It was around that time I found Teal. I watched one of her videos when she ''accidentally'' appeared on YouTube one day. And after that I watched another, and then another and another and you know how that goes. Soon  I was listening to Teal and doing shadow work instead of studying for exams, and I started skipping classes to go in nature and do inner child work.  
For years and years I couldn't feel anything. I knew I was in a lot of pain but I couldn't really feel it. I didn't know how. I even tried so many times to make myself cry by watching the most heartbreaking movies and by playing the saddest and most depressing music I could find. But nothing ever worked. I would just sit there with no reaction. Completely numb. I was ''dead''. I had no reactions to the world around me. My life was a living hell. And Teal pulled me out of that hell. She set me free. Thanks to her I can feel again. Thanks to her I have my life back. 
 Teal helped me understand myself more. She helped me meet my true self and find out what I really want. She helped me understand what kind of power our negative beliefs have over us. But also,she helped me understand the power I have over them. I can now choose what I want to believe in. I can pick my own beliefs. Thanks to Teal I started questioning everything I was thought about myself, other people, the world, the Universe (God), and the life itself. She helped me realize that there is solution to every problem. And that you don't need to be most powerful or the most conscious person in the world to find it. She helped me ground my spiritual practice. She helped me understand that I'm not alone. She showed me that there are millions of people around the world feeling the same way I feel, facing the same problems I'm facing and doing the same things I was doing. And the best of all, she showed me that there is someone fighting for all of us! <3
I couldn't believe how someone you've never met can affect your life so much and understand you more and help you more than real people from real life. It was as if instead of giving me everything I wanted by thing the Universe said: ''Teal is the answer! '' And she really was. :)
I was blown away. And I'm sure you know what happens when you are blown away by  something or someone. You want to tell everyone about it. You want to share it with others who will be excited about it like you are. But I never had a chance to go to any of Teal's workshops before, and I never met any other Tealer for all this years.
And that's why I was beyond happy when I saw that there is a chance to attend Teal and Ale's wedding. I wrote a letter so excited for finally having a chance to tell Teal how much I love her and how thankful I am for everything she does. 
And then I got my answer. It was 4AM in Serbia when Ale sent me an email saying that Teal and he decided to invite me to their wedding! He told me they opened 23rd spot for me and suggested that I start this GoFundMe campaign.
After crying for like an hour, I started thinking about how amazing this is. I will finally meet Teal. I will finally tell her how much I love her and how happy I am for her and Ale. I will be a part of their wedding.  And knowing that I can add to their happiness makes me even more happy. It would be a blessing to share my love and happiness with other amazing people on that wedding. It would be a blessing to be surrounded by really conscious people who gathered to consciously celebrate true love :) I think that this whole trip will make my life richer and more beautiful. And maybe after the wedding I will have that new life I wanted for so long. 
And yes, not only that I'm excited about Teal and Ale's wedding, I also can't stop thinking about coming to America! Coming to America is a dream that my entire childhood revolved around. And now, all of that can really happen!!! :) Now, once again, Teal gave me a chance to change my life!
I couldn't sleep for days after that email Ale sent me. Some of my friends decided to help me with this campaign because they know how much this means to me. So we took this beautiful picture in the park (I'm wearing a shirt with ''T'' letter). But now I need your help too.
Coming to America won't be easy. Besides the money I need, I have to apply for visa and getting your visa approved from a country like Serbia is not easy, especially now with Syrian refugee crisis unfolding across Europe and our county. People from embassy are very strict about everything, and one of the things they expect of me is to prove them that I have enough money for everything I'll need on this trip. And I don't.
I've never had or seen $2000 in my life. That's actually more money than my dad's annual salary. So even if we all start saving up, it just won't be enough. And that's the minimum amount of money the embassy expects you to have if you are staying in America for a week or less.
So I want to ask all of you to help me by donating any amount you can or just by sharing this campaign with others. It would mean a world to me to be on this wedding! :) Please know that your money will be refunded in case my visa application is denied.
Thank you very much!
 I love you all! <3
*This GoFundMe page and letter was written and created by Stefan Petruševski. Because GoFundMe is not supported in Serbia, Cody has been asked to set up this page and transfer the funds over to Stefan once the goal has been reached.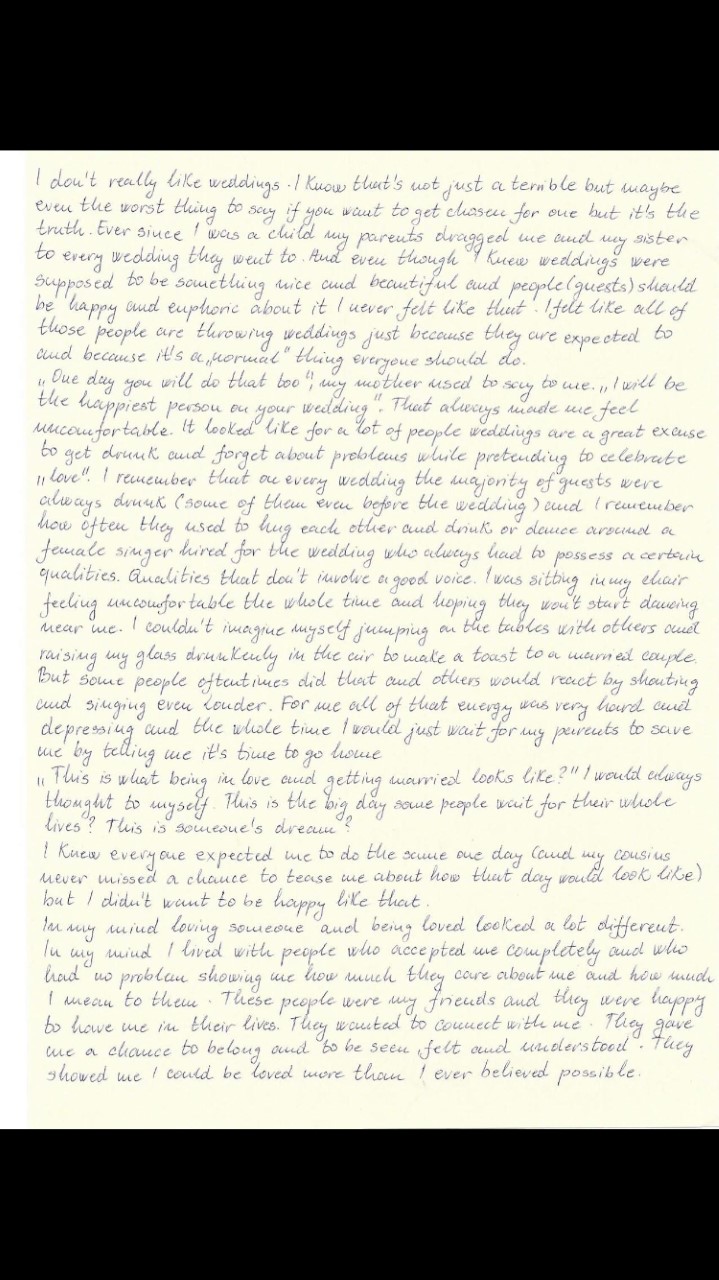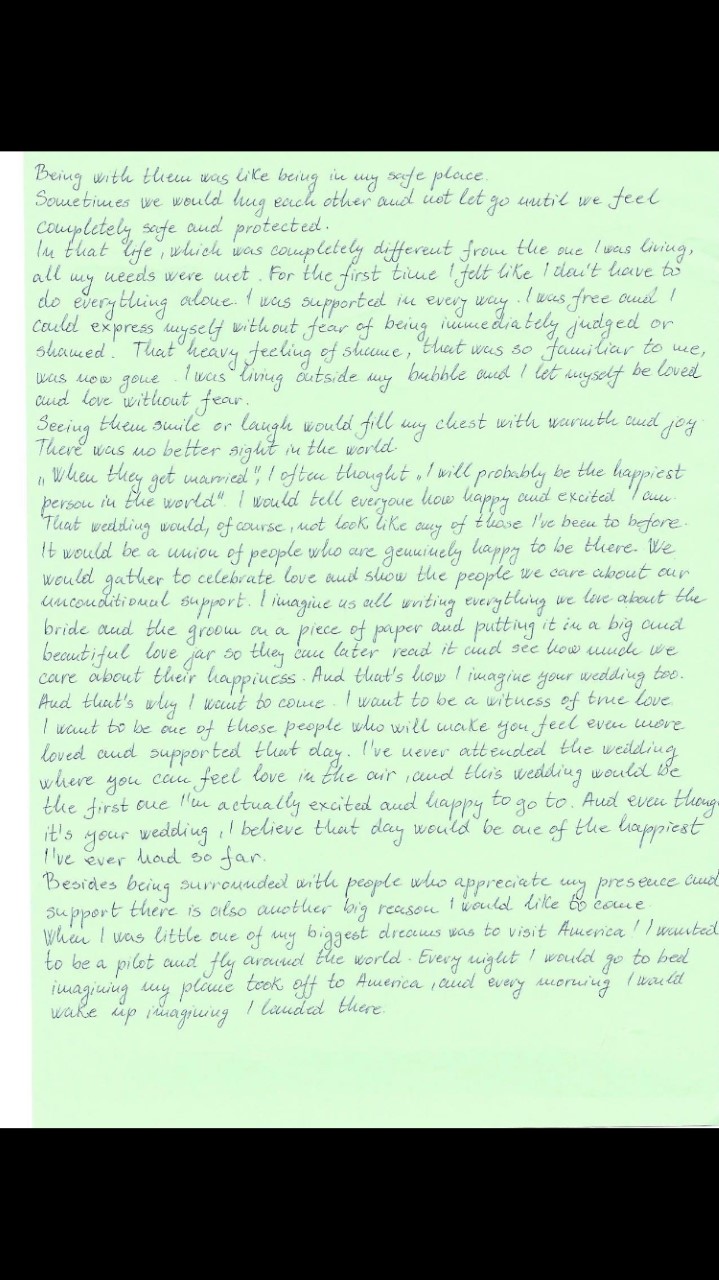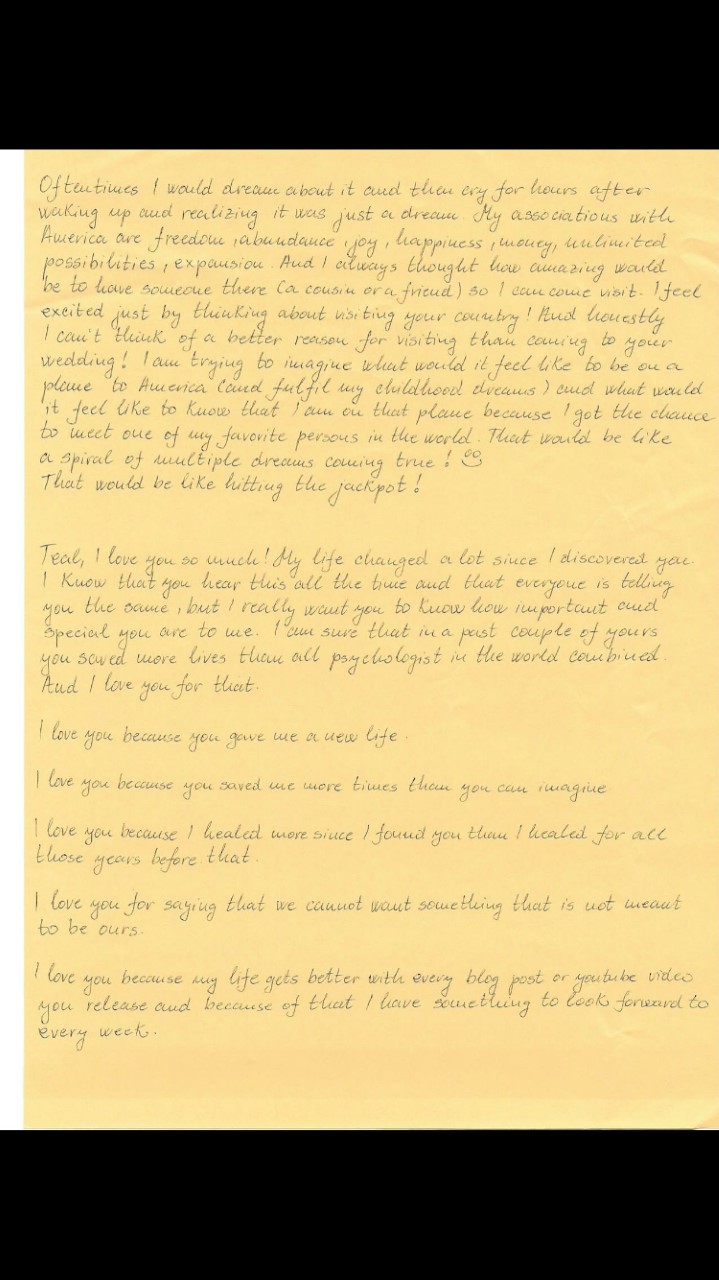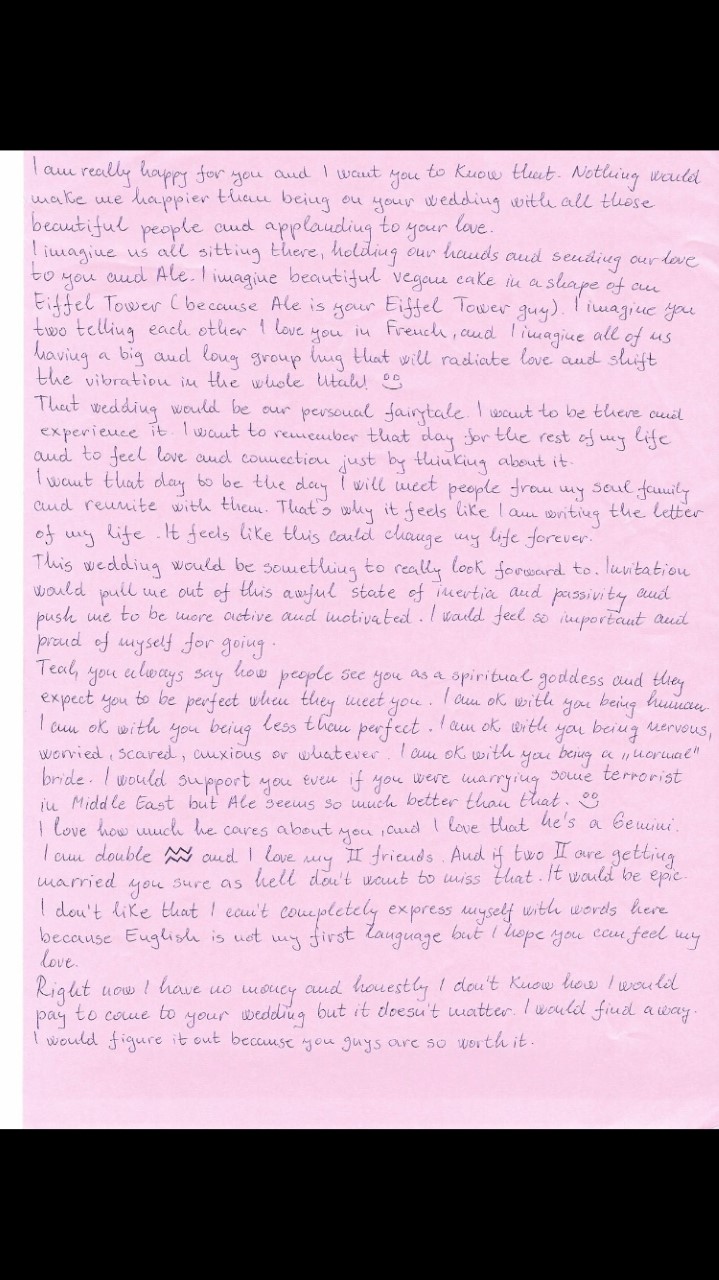 + Read More
Update 1
22 months ago
Share
Hello everyone!

Just a reminder, I was informed to update you all again through GoFundMe instead of where I have been which is Facebook. My name is Cody and I will be the one managing Stefan's funds and sending them over to him.

As you all know, Stefan is a huge fan of Teal Swan and her work. After sending her a heartfelt letter, Teal and Ale wanted to have Stefan come to their wedding. This way he would achieve his dreams of meeting Teal and get to come to America for the first time to experience that sense of love and belonging that he has longed for throughout his life.

Because Stefan is from Serbia, GoFundMe does not work in that country. Therefore, Teal and Ale asked me to set this GoFundMe campaign up for Stefan where I would have these donations transferred to my account, whereby I would then wire those funds over to Stefan in Serbia. This is the only way Stefan can receive these donations. I was also asked to act as a mentor for him helping him to stay motivated and aligned with his dreams and aspirations.

With Stefan's visa unfortunately not getting approved this time around, these funds will be used to help Stefan achieve his dreams and visit America and have a real soul family experience, as well as finally meet Teal Swan, his hero. Those of you who have connected with Stefan through reading his letter (available to read on this campaign) to Teal and Ale know just how isolated he feels at home. So know that these donations will now be used to help aid the effort of Stefan making real changes in his life and releasing himself from his isolated emotionally abusive home environment.

I will continue to keep you all updated on Stefan's life path and where he is headed, as well as how these generous donations from you all are positively influencing his desired outcome.

Much love to you all,
Cody Singh
+ Read More