Nicole's Lyrics
$21,090
of $50,000 goal
Raised by
197
people in 31 months
                                   Nicole Hajj's Story

Undying Sparkle
Unsurpassed Strength & Inspiring Attitude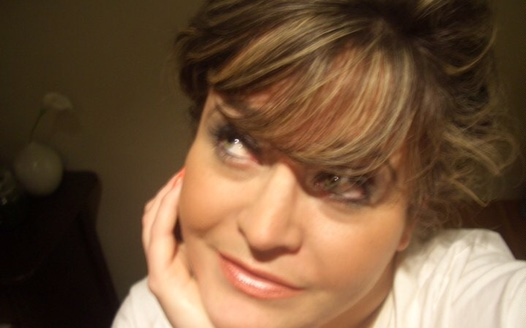 Before the first time you hold them in your arms, you envision what life will be like for your child. Imagining whom they will look most like,  what their interests will be and how their laughter will resonate through the house. You get to cherish the memories of being witness to all their "firsts". Each "First" memory will remain vivid and fresh from the first night your child sleeps in their own apartment all the way back to the first time you watched their two feet take their first pitter patters across the living room floor
Never can a parent truly imagine or grasp the concept of the fear of possibly bearing witness to their child's "last's". For Danny and Patty Hajj, this fear became a devastating reality. They worried, Are we going to lose our little girl?
On January 28th 2016, Nicole Hajj was helicoptered from Portsmouth Regional Hospital of Portsmouth, NH to Dartmouth-Hitchcock Hospital of Lebanon, NH. The purpose was to undergo an emergency exploratory surgery in her right leg and abdomen in order to locate and resolve  whatever was responsible for the rapid decline in her liver and kidney functions as well as the increasingly painful swelling in her knee which resulted in the rest of her right leg having a gross appearance of vascular deficits. After a gruelling nine hour surgery the team of specialized surgeons discovered that Nicole was suffering from a rare and highly fatal condition known as Abdominal Compartment Syndrome (results when increased fluid pressure decreases  blood flow to organs which results in their tissues necrotising and eventual organ failure), this syndrome was resulting from another rare and highly fatal condition referred to as Septic Arthritis (severely inflamed joint containing infection of some origin) which resulted from the bacterium known as Streptococcus pyogenes which likely started as a mild asymptomatic strep throat infection which eventually graduated to necrotizing fasciitis (commonly referred to in the media as "flesh eating" bacteria disease) which is another rare, life-threatening infection that led to the cascade of the other syndromes and toxic shock.
The doctors decompressed Nicole's abdomen and debrided dead tissue from organs and left the incision open to prevent recurrence of pressure buildup.
Additionally, the surgeons removed extensive amounts of tissues from Nicole's right thigh and gluteal muscle.
A later surgery proved that aggressive antibiotic therapy and tissue debridement was not enough and in an effort to save Nicole's life, the surgeon amputated Nicole's right leg a good margin above the knee.
Her prognosis was very poor and friends and relatives from near and far rushed to Nicole's bedside to tell her to fight for her life but also to say their goodbyes.
Amazingly, after 11 very rocky days of critical care and life supportive measures Nicole survived. Nicole's best friend held her hand as the doctor explained what had happened to her and that in an attempt to save her life her right leg had been amputated above the knee.
Nicole looked the doctor in the eye with sincerity and poise and said "Well thank you for saving my life. How are my parents?"
This was just the beginning of Nicole's true testament to her strength. Nicole has maintained a positive attitude and has repeatedly exclaimed how thankful she is to be alive. She has acknowledged that of course it's devastatingly shocking to wake to find that your leg is gone but she has faced the obstacle head on. She's conscientious of physical therapy no matter how tired or painful as well as maintaining a relative comfort level without an abundance of narcotic pain medication. At 36 years of age, she is not going to let this deter her from being the sparkle in everyone's eye. Her hospital room is flooded with cards, photo collages, home decor, flowers, beauty products and more loving and supportive visitors than she can handle.
Nicole has an exceptional network of loving and supportive friends and relatives and so much more. She is a highly esteemed and respected Music Professor at Portsmouth Music and Arts Center as well as a waitress at Cafe Mediterraneo, both in Portsmouth, NH. Nicole loves her students and enjoys the different dynamics of both jobs. She is loved by all her peers understandably so. Nicole's charismatic charm and humor warms and brightens any room she enters. She's a devoted daughter to two beautiful and loving parents. A loving mother to Ruby, her 5 year old Japanese Chin. A loyal friend whom can take a handful of people with nothing in common and spark a conversation that has everyone feeling connected by the end of the discussion. Nicole is gifted with a vocal ability that can only be described as miraculous. She beautifully executes any Adele number with elegant poise and tonal control. Nicole is all about love and glamour. With a nickname like Sparkles, its no wonder why she has so many wonderful people in her life.
Nicole's road to recovery is going to be long, challenging and painful both physically and mentally.
Nonetheless, Nicole will rise to the challenge and grow spiritually and be so strong.
She is a miracle and a true inspiration.
Right now, Nicole needs your help. Nicole has already been absent from work for a month and will likely remain absent for 6-9 additional months.  Medical bills have already begun to flood the mailbox to her cozy two story condo, not to mention life's usual financial baggage, utilities, mortgage, insurances, student loans, etc. and future constructional alterations to her living space as well as the eventual fitting of a prosthesis for her right leg. Please donate to Nicole's cause today.
No denomination is too small. Please donate what you can. Join Team Nicole!
Nicole is so thankful for all of the generosity,support and love. We all thank you.
http://www.didyoucheckthedesserts.blogspot.com/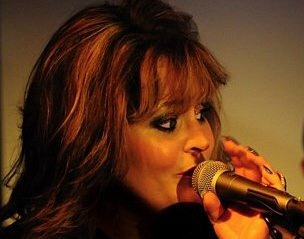 + Read More