2nd Makes Thru Starting Gates
$8,518
of $15,000 goal
Raised by
94
people in 38 months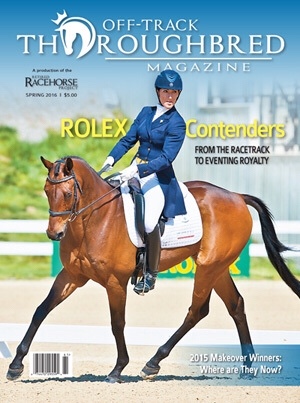 Laine Ashker
Ambassador for TAA
"Call Him Paddy" jump schooling 5 months off the track!!!!!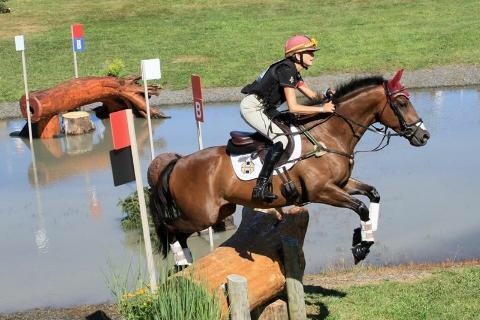 Primitivo Training level @ Millbrook HTs 2015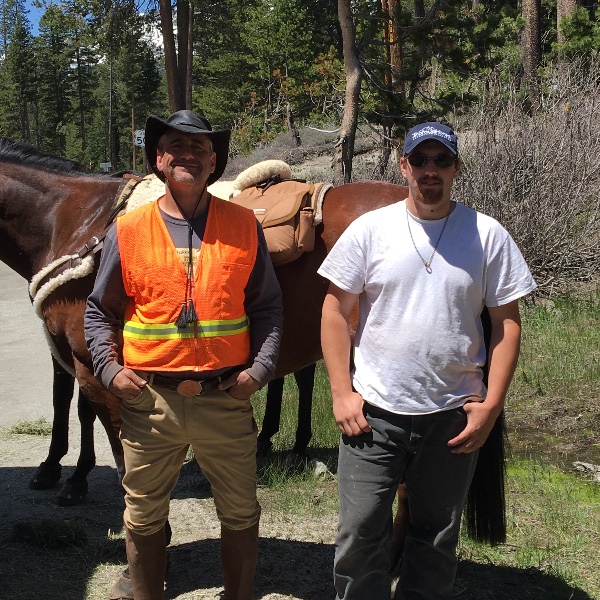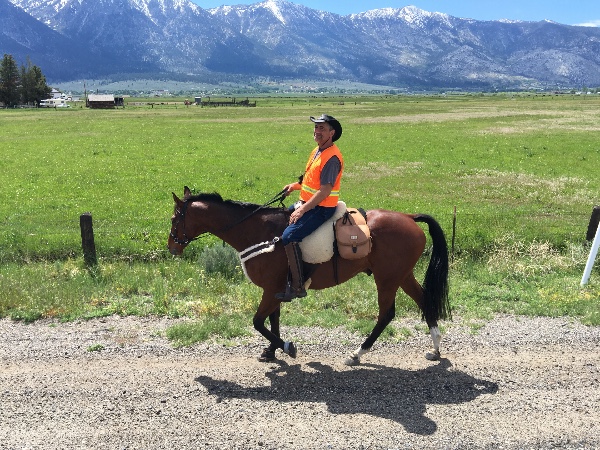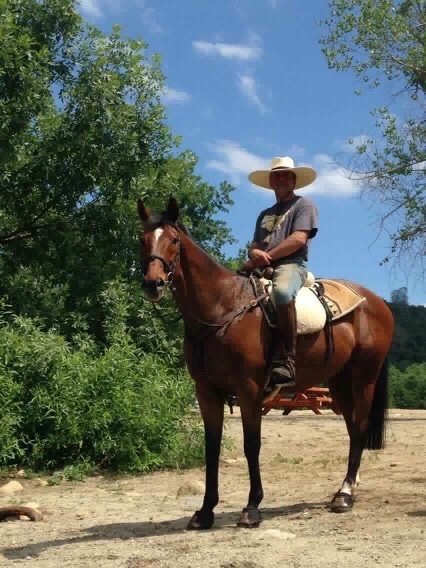 Valerie and Primitivo aka Tevo are in the midst of their cross country journey that will take approximately 5 months!  Joining her on her 17 year old retired OTTB Solar Express is Peter Friedman!  Both riders will be followed by Valerie's 28' Gore LQ horse trailer driven by Willy Gass.  Food, water, supplies and paddock panels are contained in the trailer to make sure horses and riders are comfortable.   They are leaving from the Northern California Crow's Ear Farm and their trek will end in Virginia. Please keep up with their progress via Valerie's  2nd Makes Thru Starting Gates AND website:
www.crowsearfarm.net
Valerie is riding across the country to bring awareness to the second careers of Off The Track Thoroughbreds (OTTBs).   Her goal is to raise social awareness of their strength,  stamina,  courage and versatility after their racing career.
Valeries' daughter Laine  Ashker is one of our country's leading Event riders and she owes it ALL to the quality OTTBS  Valerie extracted from the local racetracks.  "We owe EVERYTHING to this breed.  They have given us world class status and put our names on the event world map.  No other breed can give more from the tank when the cards say you need it.  HEART.  That alone separates this breed far from the others".
By buying a prospect from your local track AND being fortunate to have a  capable trainer to help with your horses' "make-over", you gain an incredible athlete and spare one more from the auctions that really mean kill -pens.   Valerie and Laine are Ambassadors of TAA 
(Thoroughbred Aftercare Alliance) and are foremost in the world of taking the most OTTBS from the racetracks to Rolex CCI**** International Events.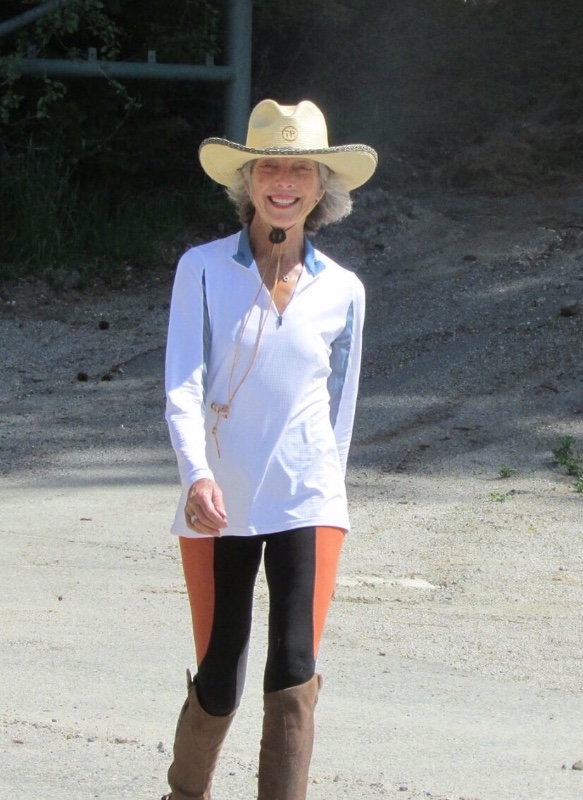 Valerie appreciates EVERY donation and knows that every dollar helps! We encourage you to donate, no matter how small the amount.
The money will go towards gas in the horse trailer (travels with Valerie for carrying supplies), food, supplies that have not been sponsored and other expenses associated with the trip. After our journey's close and  expenses have been paid,  all the extra funds will be donated to Thoroughbred Aftercare Alliance.
THANK YOU.
+ Read More