Faces of Mass Incarceration 1
$3,495
of $5,000 goal
Raised by
43
people in 37 months
WHO WE ARE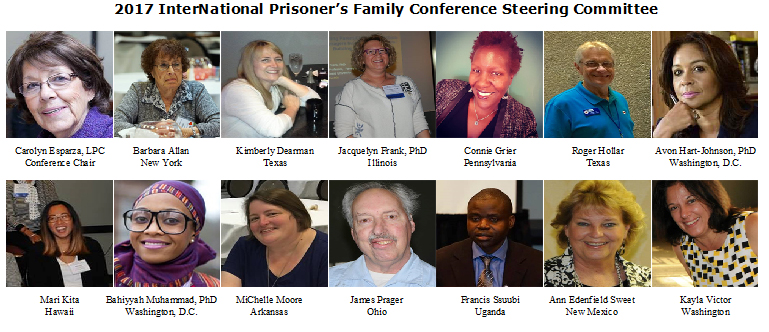 "Faces of Mass Incarceration "©
is a documentary inspired by the
InterNational Prisoner's Family Conference
, an annual event produced and hosted by Community Solutions of El Paso, a nonprofit organization serving those affected by mass incarceration.  Our mission is to
strengthen communities by strengthening the most disenfranchised and under-served to achieve their highest potential to become valuable and valued members of the community.
Much unmerited shame, embarrassment and fear is associated with the prison-family causing most to withdraw and isolate from the mainstream community.  That self-imposed isolation denies the general public the opportunity to know and benefit from the intelligent, talented and valuable people they truly are. 
As a result a mystery surrounds the prison family, perpetuating unsavory myths and stereotypes that lead to 
unfounded fear
of the entire family and especially the family member returning to the community from prison.  That fear often
generates an unproductive and harmful anger the "Faces Project " will subdue
.
OUR GOAL IS TO INCREASE COMMUNITY SAFETY AND TO IMPROVE THE QUALITY OF LIFE FOR ALL OF US
While we do not condone criminal behaviors and believe such behavior deserves consequences and victims of such offenses deserve to feel safe and supported, we also know that
we fear most what we do not know
 and the mainstream community does not know the prison family.
Years ago Prison Fellowship conducted a survey of business leaders in an effort to create job opportunities for returning prisoners.  The results indicated business people were too frightened of former prisoners to hire them.  When asked
"why"
they were fearful, the vast majority said they
"never knew"
a prisoner and therefore assumed such a person would behave badly and scare away customers.  The truth is, most former prisoners are hard workers, loyal to those who will give them a 2nd chance--a true
asset
to our business community.
Community members fear the prison-family, because they don't know them on a personal basis.  Those fears often lead to frustration and anger that unfortunately produces more crime. 
Humanizing—demystifying the prison family will
reduce unfounded fears
and produce safer and more productive  outcomes. 
PUTTING A FACE ON THE PRISON FAMILY
Those of us who personally know prison family members, know the fear and stereotyping that increases the potential for more crime and victimization is
largely unfounded
.  
If we want safer communities and fewer victims we
must reduce that unfounded fear
to open doors for inclusion, support and resources for those directly affected by mass incarceration.  We can do that
by putting a face on the prison family
.
(
Click here to view the Faces of Mass Incarceration documentary trailer
.)
A NON-THREATENING INTRODUCTION TO THE PRISON FAMILY
To reduce unjustified fears we propose introducing the public to the prison-family via a
multi-purpose documentary of unscripted interviews with real members of prison families
.  The documentary will be aired and posted much like an advertisement and distributed to community organizations such as schools and social services
to generate public awareness
.
As fears subside, doors will open and support and resources and even friendships will replace shunning and hostility.  The ultimate result will be safer and far more productive communities.
VOLUNTEERS HAVE INITIATED THE PROJECT
Producing a documentary, especially a documentary designed to serve multiple purposes is very tedious and time-consuming and requires special skills and equipment.  That task, however, has already been reduced by two dedicated volunteers. 
Film-maker, Matt Duhamel of Metamora Films and "Straight Talk" radio host, Chuck Gallagher set up a studio at the 8th annual 
InterNational Prisoner's Family Conference
where they filmed and interviewed many conference attendees. 
Those whose interviews are now preserved on film include former prisoners and parents, spouses and children of prisoners, all leading productive lives and desiring to create a world in which other prison family members will not experience the ostracizing and shaming they have experienced.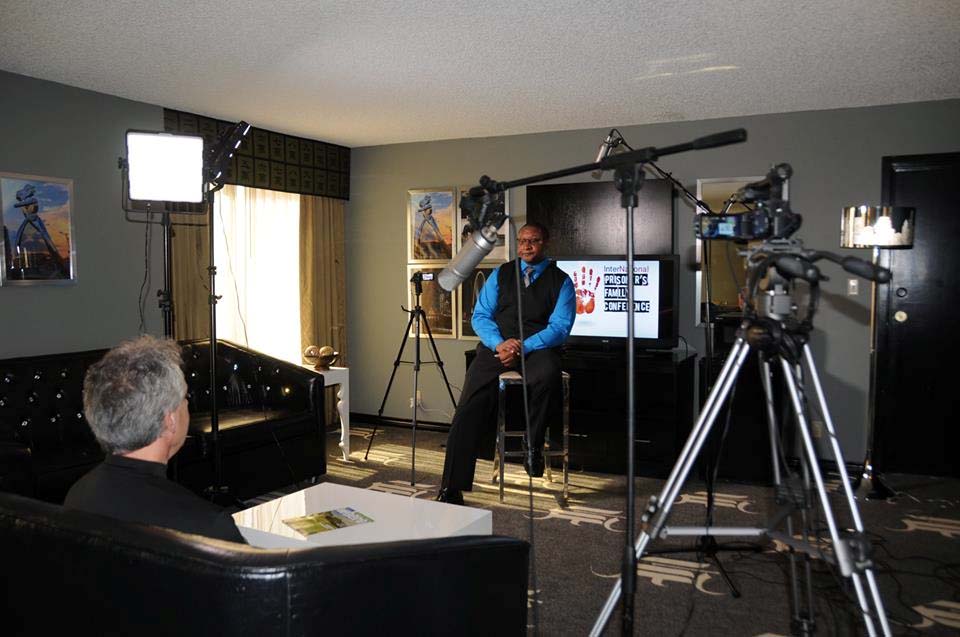 YOUR HELP IS NEEDED TO BUILD A PRODUCTION FUND
All of that filming must be edited into meaningful sensitive videos to post and air on social media, at community meetings and webinars, in classrooms, even potentially as infomercials and public service announcements to
reach the general public
.
The total project will cost in excess of $20,000.00...to do it right...thoughtfully and effectively...and professionally.   
Because this is a
multi-purpose project
a variety of videos will be created.  Therefore the project will proceed with $5000.00 increments until it is completed.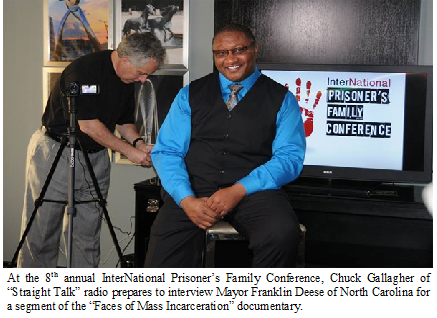 Matt and Chuck have generously volunteered their time and skills 
to give us a head start by filming and interviewing at the conference.  Matt has produced a trailer to promote the "
Faces Project
." 
Many prison family members have given of themselves, sharing their hearts and experiences to support this project.  
Now we ask for your financial support to
build the production fund
to complete the project.  The sooner we reach our goal...the sooner unfounded fears will subside.  
THE AMAZING DIFFERENCE YOU WILL MAKE
With over 2.5 million prisoners, the U.S. is the largest jailer in the world.  Mass incarceration adversely affects MILLIONS of children and COUNTLESS family members--bright, intelligent, skilled and talented people who are shut off from the mainstream community because the majority of our citizens unnecessarily fear them.  
We have an
exceptional opportunity
to humanize these families; to reduce groundless fears; to strengthen our communities and make them safer.  
By supporting the
"Faces of Mass Incarceration"©
 documentary you are strengthening families, strengthening our communities, and reducing crime and victimization.  
With your permission we would love to add your name to the "Faces Project" supporters as the credits scroll at the end of the documentary.
DONATE TODAY
Donate today through this GoFundMe site or make your donation payable to "
Community Solutions
," the host nonprofit organization and mail it to:
Faces Project
Community Solutions
2200 N. Yarbrough, B 245
El Paso, TX 79925
For those who prefer to donate through
PayPal, click here
.
All donations, large and small, are needed and greatly appreciated and your donation is tax deductible.
We will gladly respond to questions and comments. 
Thank you so much for your consideration.
To view the documentary trailer,
click here
.
+ Read More
Matt is excited to be a part of this project. Thank you to everyone that has supported this much needed film project. Heather Duhamel
+ Read More
Thank you for the wonderful and very needed work that you are doing!!!! I am a mom of a prisoner and there are a multitude of problems that need to be addressed. I will help to spread the word on your efforts to make a difference!!!
+ Read More