Equally Damaged Student Thesis Film
$3,210
of $5,280 goal
Raised by
20
people in 39 months
Equally Damaged
A New Film by Fida Qishta - Director of Where Should The Birds Fly. 
Thesis short film for Master Degree in Film Production and Media. 
Equally Damaged Logline.
After serving in Iraq an ex-marine suffering from PTSD falls in love with an Iraqi refugee he meets in a Zumba class, but her family and his best friend do not approve. 
Equally Damaged Synopsis.

Adam and Lena are from two different sides of the Iraq war. Adam was a Marine medic deployed for two years in Lena's Native country. After returning to the US Adam was diagnosed with PTSD, which he began to treat with virtual reality therapy. Lena emigrated to the US in advance of her family to find a good job and get settled, yet she also suffers from PTSD due to events that happened during the Iraq war. Lena and Adam meet at the gym and hit it off, but Lena does not know he was a Marine. Adam shares his relationship with his best friend Jack who lost his arm in this war and is still angry and bitter, refusing to get any help with his PTSD.  There is an angry confrontation between the friends with Jack saying Adam is a traitor for his relationship with Lena.  Lena discovers Adam' s secret and reacts badly breaking it off with Adam. Knowing a good thing when he sees it Adam pursues Lena and convinces her to take him back.
Examples of my work;
Recent Student workshop. In this workshop,
The school gave us the scene and we had to film it and create a location if required in school. As it shown in this workshop scene.

 Where Should the Birds Fly? Trailer:

The film is 60 Minutes long.
Director, Director of Cinematography, Assistant Editor.  
NOTE: You can also send checks or Paypal donation to  ( Fida Qishta or mail a check. I'll send the address by email. 
Equally Damaged director statement.
Growing up in Palestine, is pretty hard.   A Mid-East conflict zone, every day was a challenge, even life in my close-knit neighborhood was subject to conflicts and destruction. The landscape was constantly changing as homes and streets were destroyed. I always wondered, when I was young, what could make people stop killing each other. I realized as I grew up that the war machine is like a bubble, each side is separated from the other, and neither one is willing to acknowledge the other's point of view. As a child, I thought the whole world was like my neighborhood. The first time I traveled, it opened my eyes to the world, and I saw things differently from when I was growing up. I felt cheated of normality. This is why I wanted to make a film that shows the damage that conflicts  and wars cause on both sides that involved. People in front of or behind the gun are damaged, and that is what I want to get across with this film. War and conflict can strip away humanity, and yet I believe that love and forgiveness are possible and worth it fighting for.   
Please help me fund the production of Equally Damaged.  I will submit it as my master's thesis project at the New York Film Academy and will enter it in film festivals.  The film is a short , it will run 15-30 minutes. With the resources of the New York Film Academy, I can make Equally Damaged for $10,500. 


- Lookbook, Script, Budget, Film Festival list, all are available upon request. 


Filming dates : July 22nd to Jully 28th, 2016.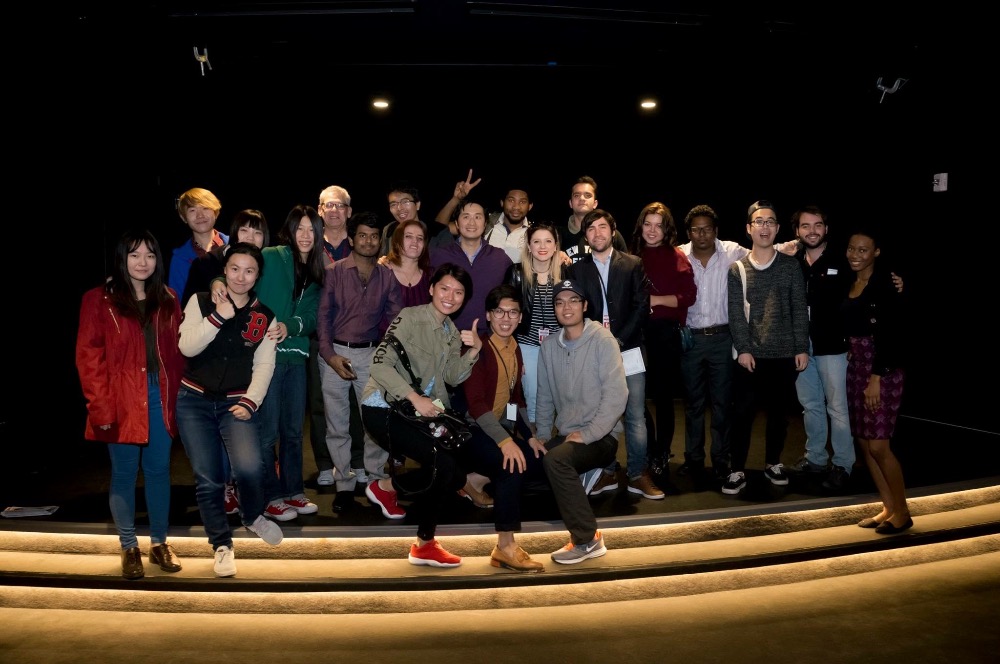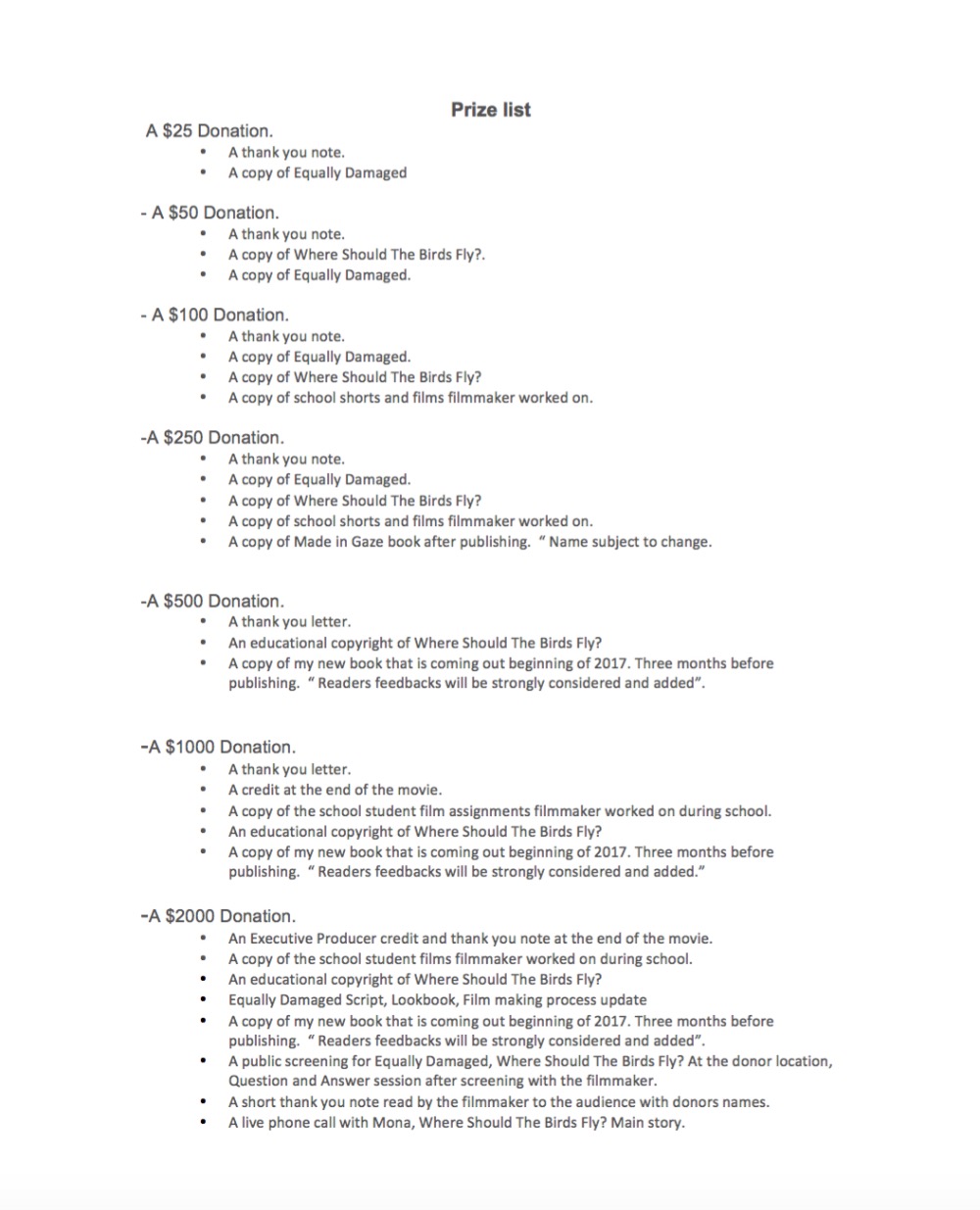 About Filmmaker
I'm a Palestinian Filmmaker and Editor, I was born in Rafah City in the south of Gaza. I produced some news stories and documentaries in the Gaza. My articles have appeared in the U.K. Observer, Guardian newspapers and The International Herald Tribune. I directed my award-winning documentary Where Should The Birds Fly? Documenting the horrific Israeli attack and bombardment of Gaza in December 2008 and January 2009, followed my characters story for four years after the assault.
Where Should The Birds Fly is her first feature documentary film?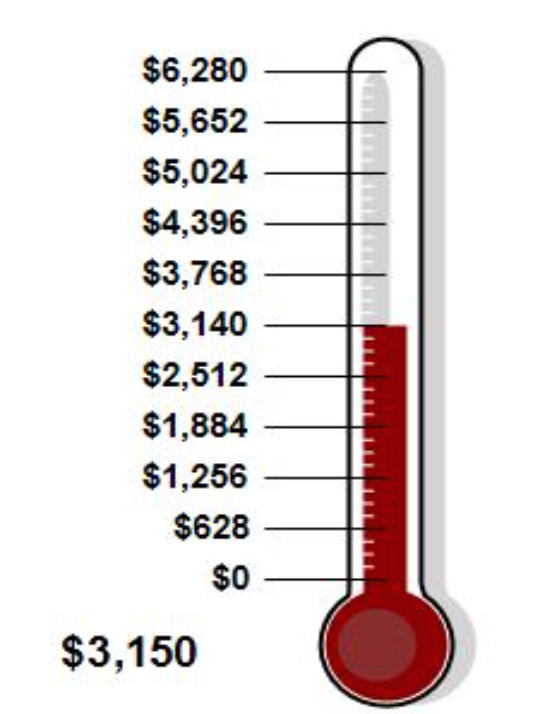 School assigments i worked on.

Two love languages
My Student Role:
Director, Executive Producer.


Rest In Peace
My student Role:
Assistand Director, Sound Mixer and Producer.

I'm A good Girl
My student role:  Assistant Director and Sound Boom Operator.
+ Read More
Be the first to leave a comment on this campaign.