20
10
2017 #GivingTuesday + EOY Campaign
$1,800
of $2,000 goal
Raised by
20
people in 22 months
A couple of years ago, I helped my high school TV production teacher hold a summer film camp for the first time with her non-profit, the Dr. Barbara Seniors Harkins Foundation . It was a program for inner-city youth in Los Angeles to learn how to become filmmakers. It was just a one week camp with no field trips and just a couple of guest speakers.

Since then, our Film Camp has grown and I have stayed on with the Foundation to give back to the community. In 2016, it took place over two weeks with campers split into two age groups. The first week was full of hands-on lessons about film production combined with field trips to studios, production facilities, and film schools, as well as movie screenings followed by guest speakers who worked on the production as either a member of the crew or cast. The second week was focused on production and post-production. Everyone got to work independently as directors of their short films, most for the first time ever. Film Camp ends with a relaxing day at a theme park and a screening of everyone's projects.


In addition to film camp, we've been holding a weekly after-school book club during the school year. Like Film Camp, book club has grown from a handful of middle schoolers to having three different age groups. We've been holding our programs in a shared-space facility loaned to us and with older equipment that was donated by a high school.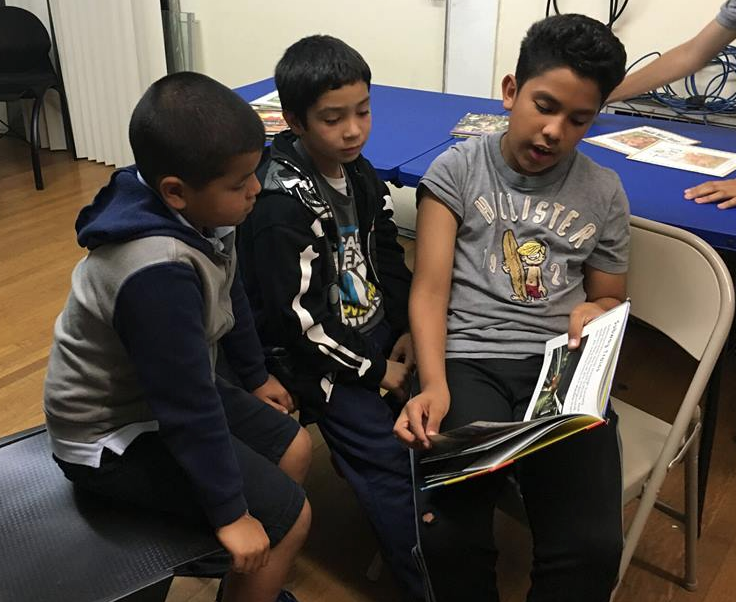 But we're growing and we're hoping to move to a bigger space and safer location where we can accommodate all the campers comfortably. And we can't do that without your help! Because of this, we were unable to hold Film Camp last year, which was the focus of our first #GivingTuesday campaign. 

For our second #GivingTuesday campaign, which also marks the kick-off date for our end-of-year campaign, we are trying to double the amount of money raised last year, with a goal of $2,000.

We are also looking for a donation in the form of a space to use for our programs. We have outgrown our old space, and the safety and comfort of our campers and staff are of the utmost importance to us.

All of our proceeds will go towards renting a new space to use throughout the year and for two weeks over the summer. We would appreciate any amount you could donate. Thank you for your support!
♥︎♥︎♥︎♥︎♥︎♥︎♥︎

Double your donation!

Don't forget to check "Double the Donation!" to see if your employer will match your financial gift.
Graphic provided by https://doublethedonation.com

#GoBeyondGiving
+ Read More