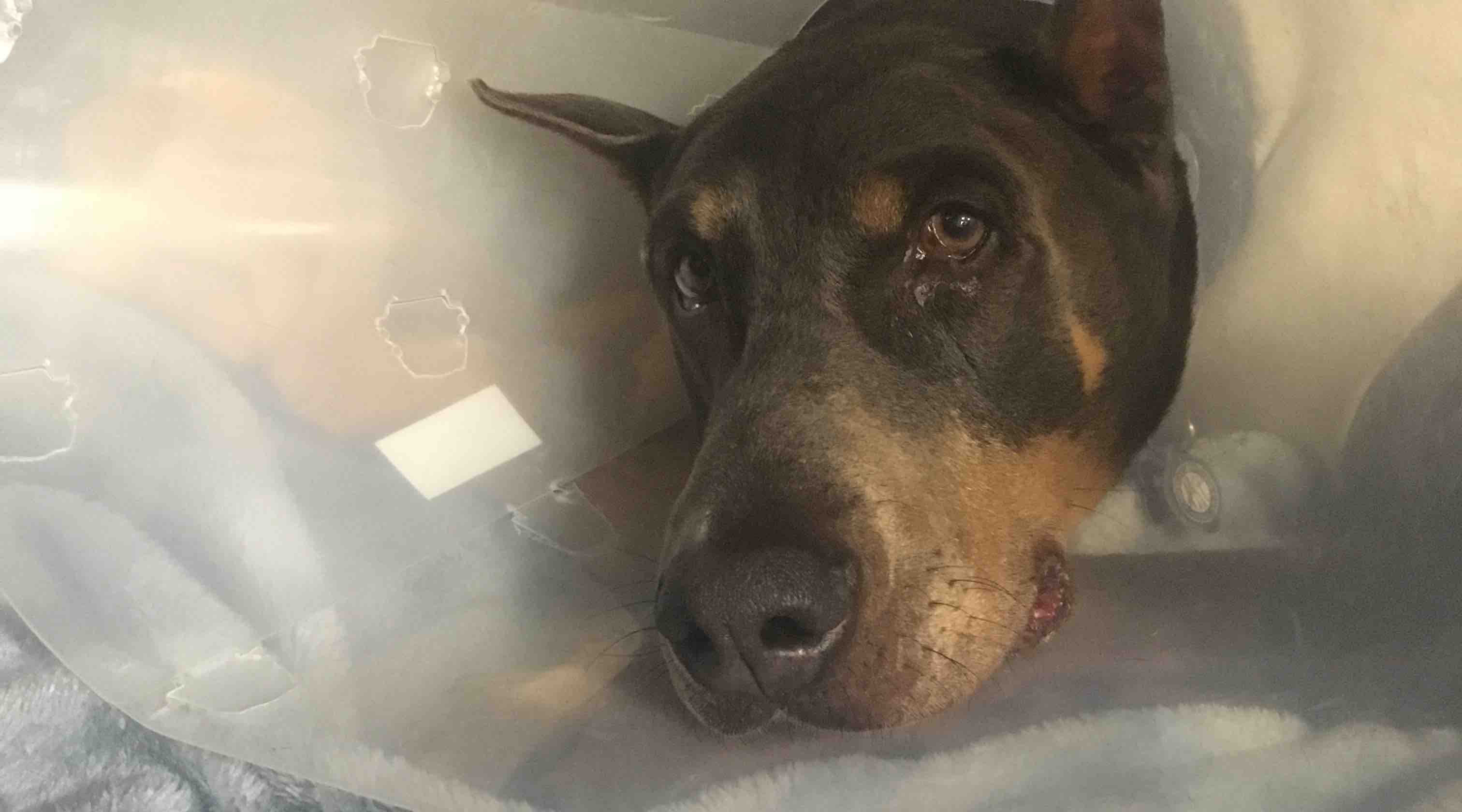 120
45
Maximus' Health Emergency!
$4,782
of $10,000 goal
Raised by
118
people in 25 days
Before you get to an initial story Max is in great need he was impaled while chasing a deer through the woods on Tuesday 5/21 he is still in hospital! He was impaled through his chest puncturing through his diaphragm and into part of his liver. He since has caught an infection in the wound in his chest. Rising costs are crippling us as his family please help if you can!!! Updates posted often!

Maximus aka Max our almost 7 year old Doberman Pinscher is in quite a predicament! On Tuesday May 21, 2019 Maximus was out for a walk in the woods his Mom (Meaghan), Dad (Jerry), and Fur-Sister (Ruby) looking for morel mushrooms and he was suddenly distracted by some deer and off he went. Max on his high speed somehow impaled himself causing a deep chest wound and suffered many fractured ribs and one severely broken and displaced causing him extreme pain and discomfort. He was referred to MSU Emergency Veterinary Hospital on the campus of Michigan State University. He arrived on Wednesday evening, where he has met with a multitude of vets and a Soft tissue Surgeon and an Orthopedic Surgeon. He is currently heavily medicated and on an antibiotic drip and waiting his turn for the OR. His next step is an exploratory surgery on the wound and rib displacement and then come up with a game plan. His initial quote at MSU is $4500 not including his home vet bill and possibly increase as time goes on and more is found out. Please help out Max's Family endure this difficult time! Any little bit helps!
+ Read More