Cool Futures Funds Management
$129,883
of $225,000 goal
Raised by
300
people in 39 months
A fantastic start!
 
Below, is an exciting and audacious plan that stands upon years of research into and knowledge of the science, economics and finance of global warming.

This plan has been developed by a contrarian team including some leading mathematicians, scientists, statisticians, engineers, natural resource consultants, modelers, science communicators, company directors and funds advisers.

This plan will shine the light of emerging scientific discoveries and proper due diligence on our public policy development processes - evidence based public policy. This will ultimately lead to the demise of the deeply flawed (anti-western prosperity) global warming scare.

The funds raised so far have been put to good use and will bear fruit in the weeks and months ahead in further developing and implementing or Due Diligence Audit process on the science, economics and finance of global warming and climate change.

We need to raise just a little more to complete the global legal and regulatory processes, aiming for late a February launch.

When people hear about, understand and appreciate our audacious plan they each donate as much as they can easily afford. See some of their comments (which came with donations) below to understand why …..

 "Cool!"

 "Power to your sword."

 "Congratulations on a brilliant concept."

 "I have been able to do little to influence the debate, until now!"

 "Good luck. Love the symbolism." "Finally...someone is doing something!"

 "Fully behind this and hope to donate more in the near future." "Can't lose."

 "Just watched 'The Big Short'. We are so on to something with this 'investment'."

 "I think these guys are on the right track, so I've put in what I can afford to help them get there"

 "Delighted to join such a well-motivated and sensible group."

 "Well done Mr Dawson for pulling together a great team. I wish you all the success. Hopefully in a few years the West can stop wasting £m and just adapt to whatever comes along. That's what we have done very well for millions of years." "We need to prepare for natural climate change."

 "Delighted to have the opportunity to put my money (albeit a symbolic amount initially) where my mouth has long been, with thanks to The Spectator and James Delingpole for bringing Cool Futures Funds Management to my attention."

 "I have been following the Global Warming / Climate Change issue for almost 15 years and have moved from being a believer to a confirmed sceptic re man's influence on world climate (in part due to Joanne Nova and the recent work of David Evans). I have been able to do little to influence the debate, until now! I trust my small donation will help you achieve our aims. Congratulations on your initiative."

 "It's high time this infamous scam that has been perpetrated against the West was smashed right open."

 "It is time to make a stand!" "A good deed in a naughty world." "Good idea; much needed balance."

 "Hope this helps turn the tide!" "Another step in the right direction." "Good for you. Go for it."

 "Let's get the word out! Someone needs to stand up to these Green fascists!"

 "Supporting reality to slow up the rate of political dispossession by the CO2 High Priests."

Thanks to all who have commented and contributed so far.

See our latest comprehensive Update newsletter HERE

We have declared 2017, the Year of Cool Futures and the beginning of the end of the catastrophic man made global warming (CAGW) scare.

The CAGW scare is collapsing because the global warming models are architecturally flawed; because carbon dioxide is not the main cause of dangerous warming; because the climate has always changed naturally and because the latest science suggests we are headed for global cooling - and we're not prepared.

This plan requires some further seed funding to resource the various due diligence launch operations; to refine the science; to coordinate our member liaison activities; and to resource each new phase of growth. The key initial launch activities will basically be covered by our target budget.

Starting today you have the opportunity to play a part in a hedge fund management company venture; to share in the rewards; scientific, intellectual, philosophical and financial (including to save your pension fund).

We will use all of the tools available to hedge funds to extract value from the massive misallocation of resources and the gross miscalculation of value created by the CAGW scare. We will actually do our due diligence on the science, economics and finance of global warming (and global warming policy) and we will hedge our bets accordingly. No other fund has done their due diligence and no other fund is hedging the climate quite like this.

Does your pension/superannuation fund practice its due diligence on the science economics and finance of global warming; OR does it just mindlessly divest things the alarmists say are carbon dioxide related? We'll ask them for you and they'll be forced to take notice.

Below, you will find much information and many links, but importantly, at the very bottom of this page are the various donation and reward options, including benefits such as a due diligence assessment kit to check your pension fund; and a collectable share certificate or two as rewards for your donation.

Help spread the word!

__________________________________

Support and join in the fun of playing a small but important part in our hedge fund management company as we extract value from the myth of global warming as it collapses.

It's a rare historical moment ripe for the plucking.

We are offering donors an experience not unlike a ticket on a transcontinental train ride. Follow us on our exciting and complex journey, with the plot (hopefully) involving a happy and prosperous ending for the good of western civilization.

The CAGW scare is collapsing because the global warming models are architecturally flawed; because carbon dioxide is not the main cause of dangerous warming; because the climate has always changed naturally and because the latest science suggests we are headed for global cooling - and we're not prepared.

This plan requires some further seed funding to resource the various due diligence launch operations; to coordinate our member liaison activities; and to resource each new phase of growth. The key initial activities are covered by our target.

It is based on helping us perfect a proper due diligence process on the science, economics and finance of global warming and other public policy developments and the story of what we plan to do with the outcomes of this due diligence process; and of creating a self funding financial mechanism (Cool Futures Hedge Fund) to help pay for this ongoing due diligence scientific research and of informing and preparing people all over the world to solve some real problems rather than big government/media manufactured ones.

In Hedge Fund terms:

Alpha is always about two things – The Edge & the Odds; where:

"Edge is private information, an insight into the true nature of reality that other game players don't have.

Odds are the probabilistic relationship between risk and reward at any given moment in time. If you have either one of these on your side, then you'll do well in whatever game you're playing, if you're dealt enough hands.

If you simultaneously have both on your side ....."

In many places in the West, huge economic imbalances and miscalculations of value have been driven by global-warming inspired public policy aimed at reducing carbon dioxide emissions. This has contributed to economic stagnation and massive unsustainable government debt. As a result, debt-funded government subsidies for the global warming industry are quietly beginning to unwind.

Through the work of Dr David Evans and others, the Investment Management Advisory Committee (IMAC) team's due diligence on the science of global warming has revealed flaws in the architecture of the global warming models. The potency of carbon dioxide was always greatly exaggerated — both in the forcing- feedback paradigm that climate scientists use to organize their thoughts about climate change, and the subsequent computer models.

So if it was not increasing carbon dioxide that caused most of the global warming of the last few decades, what did cause it? The relationship between the Sun's activity and global warming is tight, but it does not work in the obvious way – the climate scientists are quite correct when they say fluctuations in heat from the Sun are not driving our climate. However, the IMAC team have concluded we are soon headed for global cooling predicted by Dr Evans' research and indicated by the quiet, Solar Cycle 24 Sun.

There will not be any catastrophic global warming due to increasing carbon dioxide.

Talk about having a massive Alpha based on our 'edge'—nearly all other relevant funds and players appear to assume ever accelerating global warming with no hedging of their investment positions.

As we approach each optimal point for "risk and reward at any given moment in time", revealed by our due diligence Alpha, we plan to better refine the nature and timing of the impending narrative shift and investment opportunities.

Download our recent comprehensive pdf file Update 

 We will be doing our job properly when we highlight and take profitable positions on the collapsing global warming zeitgeist; when the Investors in the Cool Futures Hedge Fund earn a high return; and when it is obvious to everyone that we have correctly hedged our bets on both global warming and the changing climate change public policy environment.

Like going to the movies or taking a train ride you will obtain a collectable token – a ticket if you like – evidence of your participation in the experience we are offering – one share (of one million similar shares) in Cool Futures Funds Management with a collectable share certificate to proudly display on your wall [It may be worth something one day – as a collectable item but you are not obtaining this free share as an investment – it is a ticket to come on the journey with us.] We know there are millions of people just like you out there looking to help us in our quest.

Cool Futures Funds Management is the manager of the Cool Futures Hedge Fund.

Neither governments nor the media will fund us in our quest - but sophisticated investors will if we have the seed funding and can prove our case. We need your donation to seed our financial resource growth needs and you will receive some rewards accordingly.

At the very least, your pension fund needs to undertake proper due diligence on the science, economics and finance of global warming - and you will be informed on what this due diligence looks like - because no pension funds have done this to date.

Donors and savvy investors can recognize the marketing hype: the bizarre idea that complex, unverified climate models have "95% certainty" about weather 100 years from now. Each year is always our "last chance to save the planet". Carbon dioxide apparently causes global warming (except the warming hasn't happened), but it also causes more snow, less snow, droughts and floods, storms, extinctions, less ice in the Arctic but somehow more ice in the Antarctic. It apparently causes wars, terrorism, smaller babies and reckless fish too. Because the evidence is so weak, the emotional screws are turned – if you doubt, you are not just "wrong", but a selfish, evil, backward "denier".

Over $100 billion has been spent on one-sided funding in scientific research alone (as part of a $US1.5 trillion industry), with almost nothing spent on auditing, due diligence, or alternate theories. The monopolistic funding that seeks to find a crisis has promoted an immature science to the point of where it claims improbably to be as "certain as gravity". The debate that never happened is already over. Rarely in history have so many people and their governments been taken in by a group claiming to control the weather.

Help restore western Age of Enlightenment science and civilization; prosperity and wealth; freedom and vision.

Smart investors know that monopolies are bad in business, and also in science. Free markets and competition are powerful tools, which is precisely why we need to start with a free market in the science research in order to find the truth. Governments show no sign of funding counter research or a "blue team " to challenge and audit the "red team ". Instead this research is largely self-funded or supported in a small way by the private market. People like us with limited resources.

Smart investors also recognize that the so-called "free market" in carbon trading is anything but – both supply and demand are set by bureaucrats. Trading is not voluntary (because no one wants a "carbon credit") but forced by legislation. It's a fake free market.

Years of monopolistic funding and a lack of competition has predictably created a vast array of misallocated investments and the miscalculation of asset values in the US$1.5 trillion per annum global warming industry. Cool Futures Funds Management is here to highlight this and to exploit that opportunity through our hedge fund. In order to stay ahead of the pack, we must also fund the counter research to improve predictions.

Be part of a hedge fund management company extracting value from the obvious exaggeration and lack of auditing in climate research.

Hedge Funds refer to high level mathematicians and hard scientists as 'rocket scientists'. This class of expert is rarely involved in climate research (which is done by oceanographers, geographers, climatologists etc). Cool Futures relies on our hard maths 'rocket scientist' team of analysts. The same maths and physics that makes mobile phones and GPSs operate is now used by us to predict the climate.

The Cool Futures Funds Management team is seeking to crowd source seed funds for our global launch.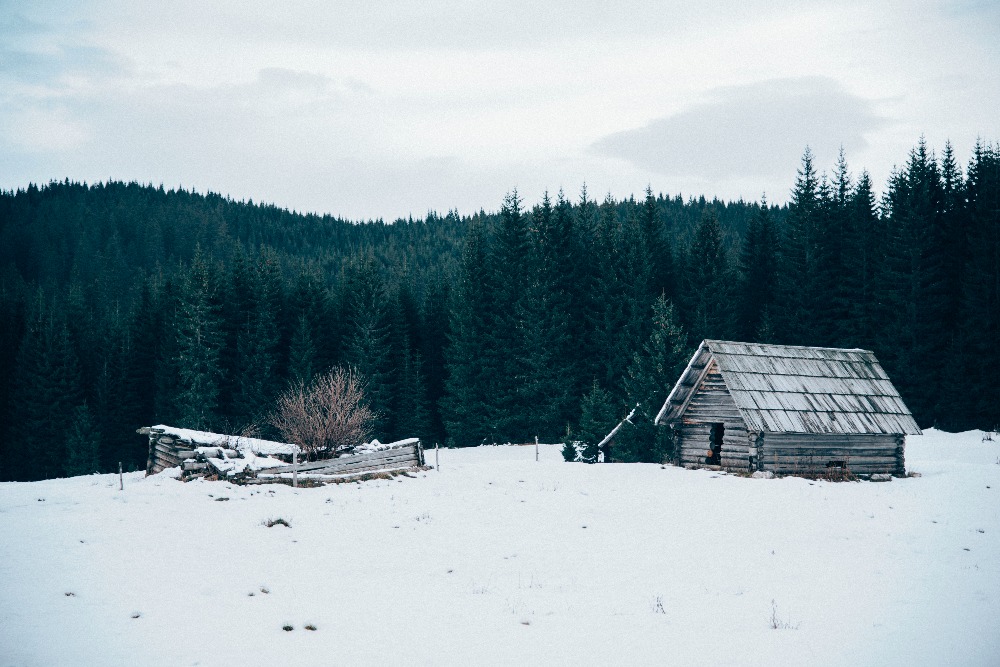 Surveys show that Western populations are becoming more skeptical and already more than half do not agree with the IPCC claims:

·         54% of Australians don't agree that "humans are largely causing it" (CSIRO)

·         63% of British people are skeptical that storms and floods are "probably man-made". (ComRes / ITV)

·         57% in US Reuters-IPSOS polls don't think UN scientists can "speak with authority" on the climate.

·         31% in a Bloomberg National US poll agree "that climate change is a total hoax".

·         Only 43% of climate scientists agree we are "95% certain" that CO2 is the dominant driver.

The number of people who believe that climate change is largely natural is increasing, despite the glowing support for the IPCC's unaudited reports in many mainstream media outlets.

Your donation will help the Cool Futures Hedge Fund provide a return for investors, because it will also provide funds to advance climate research and due diligence. Its existence and success will help restore western Age of Enlightenment science and civilization; prosperity and wealth; freedom and vision.

The people of the world need prosperity, freedom and a safe place to call home, not expensive wind and solar generated electricity, carbon taxes, and Big Government - to survive whatever mother nature or human nature throws at us.

See our Cool Futures Funds Management website

Net Assessment background and a Net Assessment 
conclusions of the relative positions of the red team and the blue team explains the emergence of the Cool Futures Hedge Fund.

More recent scientific evidence strongly suggests that carbon dioxide plays only a minor role in our climate.

There has been no measurable global warming for >18 years.

We may be preparing for global warming when we should be looking out for global cooling.
We should follow the money currently wasted on a massive scale and clawback some of this diverted misspent wealth.

As hedge funds identify and profit from economic and financial imbalances; valuation miscalculations and artifical market conditions, our Cool Futures Funds Management's hedge fund activities, can help restore balance to the science and economics of climate change and thus stop mindless waste and reduce taxes.

Your modest action and contribution can cumulatively help your fellow Blue Team members around the world make this happen.

Our team is creating a non-government funding mechanism for our research and due diligence and you are being asked to seed these efforts.

  - Cool Futures Funds Management -
                                                  
 The first funds manager to

- do a full due diligence and to hedge its bets -

-and indeed the first of any investment house, government body or scientific organisation to do even basic due diligence on the accuracy and impact of climate science and climate change economics and finance

  - on global/warming/pausing/cooling -

We're the first fund manager to understand, and the first preparing to capture value from the emerging scientific paradigm shift, and the collapse of the old catastrophic man-made global warming (CAGW paradigm) myth through its

 - Cool Futures Hedge Fund -

Why do some people continue to reject the new scientific evidence? Why do a powerful noisy few want to destroy the economies of the West? What can we do to stop them and to restore a culture - proud of our low cost energy, entrepreneurs, innovation, prosperity and enterprise?

New science has revealed the sign, magnitude and timing of the next major climate shift  [it is cooling, significant and soon]. What can you do and how can you respond?

Why a Hedge Fund? Why a crowd sourced Funds Management Company? How to help and play a part in the Hedge Fund Management Company? Why interest and involve ordinary citizens from around the globe in the high finance world of hedge funds?

The answer to these questions and more are below.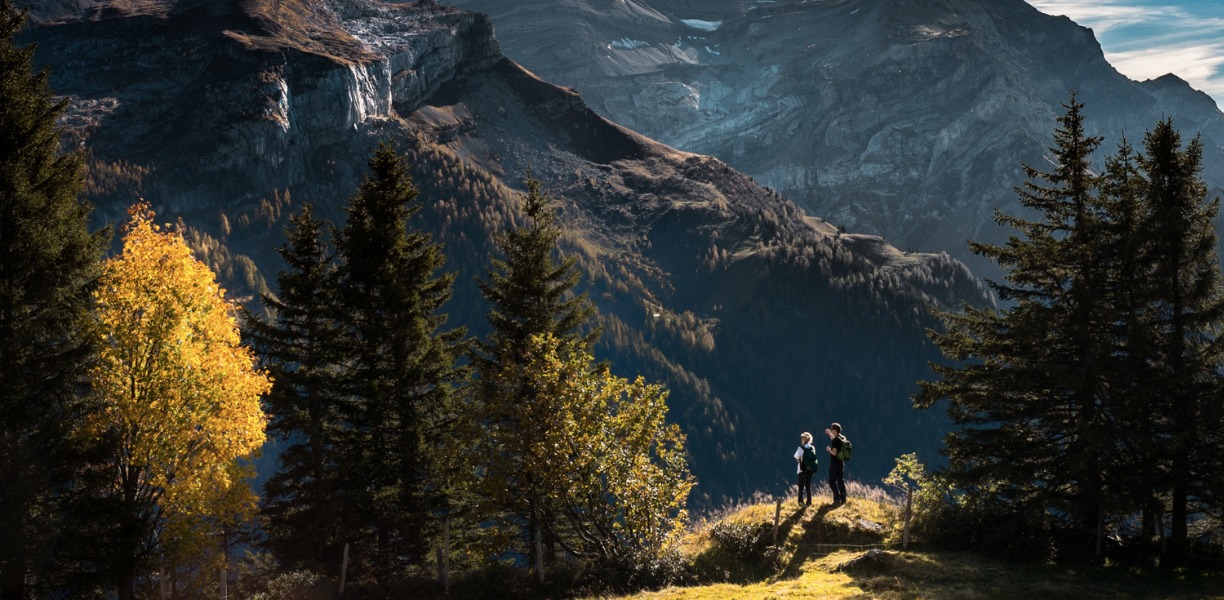 Dear reader,

We hear you, loud and clear!

We're on your team; the blue team; the team that for many years has been striving to bring logic, reason and empirical evidence back to a debate deemed over.

Like you, we want to see sanity restored when it comes to all climate, energy, environment and economic policies; like you we are tired of hearing the media's sugar-coated misunderstanding of 'sustainable' energy alternatives (which are subsidy dependent, expensive, unreliable, ineffective and have no measurable impact on global temperatures).

Like you we understand that 'consensus science' and 'settled science' are oxymoronic statements issued by red team loyalists on their evidence free 'science'.

For many years you've been watching a slow motion train wreck play out right before your eyes. You've been ignored, abused and avoided for speaking up; trying to warn the people that western civilization is headed for the collapsed bridge over the gulch.

Until now, it's not been easy being a skeptic.

We skeptics have been so busy creating and making things, living and learning, and growing our families that we now find ourselves - after the Paris Climate Conference - with no banner under which to rally, no time to give, no resources on which to draw, and no clear narrative to communicate to those we encounter in our daily lives.

The very nature of skepticism makes us more self-reliant and independent of thought than are panderers to the mainstream media 'consensus'.

The relentless red team media sometimes made us feel isolated and ostracised but we couldn't ignore the evidence and we just hoped someone somewhere would develop a plan and strategies that can stop this train wreck from happening.

So here we are, inviting you to understand and be part of our plan; support our team, and be rewarded for doing something positive for you, your family and your future; whilst spending only a very small and modest amount of your time and money (a few minutes on the computer and less than a meal out).  Hopefully, by joining millions around the world you can make a visible and powerful difference and enjoy a ring side seat as we slog it out toe to toe with the red team from Paris and beyond.

That's what we put on the table for now; a Plan.

Like any good skeptic you're going to question the legitimacy of this – and of course, we encourage you to do so. But first, let us tell you of our plan.

We are a small entrepreneurial team including some serious 'rocket scientists' with the new science and a plan that has the power to shift the way people think - and to generate and accelerate the start of a new paradigm. A paradigm shift away from the dangerous man made global warming myth.

Click HERE where we detail our plan and how you can now play an important and positive part and be rewarded for it.

To support Cool Futures Funds Management on its mission following the Paris Climate Agreement and beyond and to participate in our global launch as a member or supporter please see our selection of rewards and benefits for donors below.

You can make a modest and satisfying financial and philosophical commitment to the Cool Futures Hedge Fund manager, Cool Futures Funds Management - obtain a tangible reward, and help us with this massive and positive paradigm shift. The comprehensive bundles of rewards and benefits mentioned below includes a low cost option which offers a free founding member's share and an official collectable share certificate to demonstrate your commitment to reason and prosperity.

Alternatively, you can simply make a contribution in your desired amount and add your support to help the team in our venture and quest.

The strong US dollar means an Australian dollar is cheap for US citizens. The dollars in the rewards below are in Australian dollars. Our 'rocket scientists' work out of Melbourne and Perth in Australia. At the moment US citizens can buy an Australian dollar for ~73 cents US. So whichever country you are donating from, your spend is modest and the bang for your buck will be huge when many other Blue Team members join you in this venture and this quest.

See general disclaimer and team profile on our Cool Futures Funds Management website:

  www.coolfuturesfundsmanagement.com
+ Read More
Be the first to leave a comment on this campaign.