A Healthy Haven On Earth For All
$3,916
of $10,000 goal
Raised by
37
people in 38 months
Please Visit Our Websites:
Click Here      
www.bridgingheavenonearth.com
www.juneroca.com
FOOD PREPARATION WILL CHANGEBHOE FOOD WE ARE OPENING THE DOOR FORCUSTOMIZED FOOD PREPARATION
PILOT PROJECT  of
Bridging A Haven on Earth 
Realizable Before 2050

=

DONATE OR
BUY
CLICK BELOW
https://bridgingheavenonearth.com/health-store-2
=
From "Me" to "We"
Disease being a disorder of structure and function, we need to address the dis-ease by looking at the problem of the whole structure and of the different functions (systems) of the whole and provide a lasting solution - not just of the "me" body and mind, but the "we" body, mind and community. This said, we are inevitably faced with Bridging a (Happiness) Haven On Earth.


DONATE OR
CLICK BELOW
https://bridgingheavenonearth.com/



Get A Wide View  Of the BHOE Project:
Click Below:

What Each Word Mean:

B RIDGE
https://animoto.com/play/J2puU7K91EXZmYVOi0Kdfw

BRIDG ING
https://animoto.com/play/2OJwZh4y0lKwkNFhnrQejA

HAVE N
https://animoto.com/play/XTRb5XdPKMo01BgiCiLZJA

REFUGE
https://animoto.com/play/Dxmj3y5a08Tf1OT5MFHxWw

PEACE
https://animoto.com/play/zg4B61fgmPtXjrGZMZGH6Q

Get 21 Upgraded VideosClick Below
http://bridgingheavenonearth.com/21-bhoe-videos



====



21 Days Word Journey
My Highest Potential  Is Our Highest Potential

Day 1

POTENTIAL
https://video214.com/play/zJGqJqMKFbSnoVURS7U1GA/s/dark

Day 2
VALUE
https://animoto.com/play/NfbU2ScU1CVR5DEM6uBYUw

Day 3
MICROBES
https://animoto.com/play/BblAYe1pC4R8TnXLqAsYEQ


*GET ALL 21 DAYS 
OUR HIGHEST POTENTIAL VIDEO RECORDINGS
Give The Gift To All Life
Donate  & Get all 21 upgraded video

===


FREQUENTLY ASKED QUESTIONS

FAQ1. What is this project about?
Bridging A Haven on Earth Project  is about creating a world where we expand our expression in a way that it benefits all of us - not just the individual, where we look at the definition of the words we speak and write - bridging (making a path through words)  or creating a path or way for us to
expand
our definition of words so the meaning can align what our actions will be - an action that is mutually beneficial for all, eventually 
creating a happiness haven on earth
.
Click
HERE
 to get a REALITY on how i expanded the meaning of the word "SALAD".
This is the key to expand our expression as who we really are - as BEINGS that are individual (INDIVI-sible U as ALl) parts of the whole, that is Life.  This leads to birthing a 
haven on earth -
a place where people are safe (basic necessities met) and content (mentally sound - expanding the meaning of the words we use and creating that reality ), expanding ones expression and discovering ones utmost potential 
.


Click
HERE
 to get a REALITY on how i expanded the word "SALAD"
 
2. Why are we doing this?

To be fulfilled and happy individuals, with money and time to express to our utmost potential.
Poverty is increasing. That is our
marker of dis-ease
.
Dis-ease is appearing so we
CAN
(can)
CE
-e (see)  the
R
-esponsibility (responsibility) .
The responsibility being - for us to clearly see that the way or the path we are in will not lead us to a happiness haven on earth but a depression haven - so we have to create a path that will lead us to that haven on earth.
Let's look at the problem:
People who are wealthy and those who are in poverty are in the same boat - both are not fulfilled.
The body stress level for both is high which can lead to dis-ease.
Wealthy individual:
>no time
>more money
>high stress
>no fulfillment
Poor individual:
>more time
>no money for basic necessities
>high stress
>no fulfillment
What we propose is the following:
Money for basic necessities  should be available - for survival, then we can choose to work whatever job we want when we decide to do so
All  Are Wealthy
>more time (choice to work or not)
>less stress (money for basic necessities is available)
>low stress
>fulfillment is possible
The stress we expose our bodies to,  in a world where A Happiness Haven on Earth is nowhere to be found is immense.
Poverty = Stress
Rising Poverty Is A Marker for Dis-ease
After billions of years, poverty has not been eradicated.
Threduction of poverty is not our goal. It is the eradication of poverty that is our goal.
http://worldpoverty.io/
3. Where will money donated by donors go in the Initial campaign and the succeeding campaigns?
The money will be used for the following
First Phase
of our Campaign is EDUCATING EVERYONE ABOUT WHAT BRIDGING A HAPPINESS HAVEN ON EARTH MEANS:
The donations will be used for dministrative and living cost for June to create websites, videos, ads, marketing and funnels to educate  and get everyone interested to join this campaign. She is doing the admin alone as well as coping to survive in an world based on survival . So her living expenses cost plus organizing costs are piling up. She had been developing this project since she was diagnosed with cancer in 2008 (In 2009, she was declared free of cancer). This is her gift to the world - a gift of life for a second chance (take 2) to see an expanded view of life.
Click link below
Facebook Page
https://www.facebook.com/JuneRoca/
What is Real EDUCATION?
Let the phonetics (as sound) of the word "Education" guide us:
E Expression
D Dew
U Universal
C Care
A All 
T Team Life
I I
O Optimum
N Nature
(Phonetics)
E
-xpanded expression where we see  the DU  
D
-ew as the yo-
U
as the
CA
-ne, the
TIO
Shoe, as
N
-ature (as everything and everyone here) as equal parts of the whole  - that is life.
4. How Can Expanding The Definition of Words Expand our expression? 
For this, i would like you to visit this link below
Expanding The Meaning of The Word "Salad" Blog:
http://junejourneytolife.blogspot.com/2017/11/the-word-salad.html
We worry and  stress our body which can lead to illness and disease.
We solve our problems through eating a lot of food. When we finish what we set out to do in our individual lives, we eat  a lot of food to celebrate.
When we are bored, we eat a lot of food. But when we are busy we also cover-up our fatigue through unconsciously using food to binge. 
When our relationships or businesses fail , we eat food to cover-up the sadness. But when we "succeed", we celebrate by eating a lot of food also with friends and family.
We see our bellies expanding to where our body has difficulty moving or functioning. We then feel guilty.
So, we try to heal our body by eating the right food, exercise etc. But because we eat while coping to survive - within fear of survival, we create resonant stress within us. 
Our body suffers while trying to cope to survive.
We become apathetic after all we did fail. This is the point where we say "I don't care". We become apathetic.
Can you relate to this? I can.
What we fail to see is that our stressor is our environment. If our environment is structured in a way where it is not aligned to the primary principle of life - 'What is Best For All' or a set up where all of us will have a dignified life, the body will continue to experience resonant stress and will be impulsed by the imbalance.
Chemical stressors, physical stressors, and psychological stressors are pushing us to a point where we do not have a choice, but to do what we are here to do - CREATE THE BEST POSSIBLE LIFE FOR ALL 
We have to act on this one decision then push for all of us to support the  realization of this expression.
Bridging a HAVEN on earth is our purpose (PUR-r POSE). We are all here - so we can express ourselves to our utmost potential.
We are here to heal our relationship with ourselves,
each other, and our environment. Let us join hands in creating this on earth - starting with building a "commune" or "communities" that will be the testing ground for different processes that have this potential of bridging the best life possible  for all. This is the next step - a paradigm shift.
5. What do you get when you donate money to the Bridging A Haven on Earth Project? 

BHOE GIFTS That You Can Choose From:
https://bridgingheavenonearth.com/free-e-book
CUSTOMIZED ART (from art gallery)
For Those Who Dedicate Their Life Assist To Create Real World Change From An Expanded Perspective

BHOE Services You Can Choose From When you are Serious About Bridging A Haven on Earth:

Note
:
 Gift customized for people who, 
1. Donate regularly (donation totals more than $5,000)
2. Donate amounts bigger than $5,000 in one go
3. Those that donate land, house, car or vans etc.
4. Those that help in administrative work
5. Those that help set-up the technology
These services  are for people who are serious.
This is for those who needs alignment of ones individual process or business process to a world change process. This is open. You have to contact me.
This is open for all:
Contact June at:
https://www.facebook.com/JuneRoca/
1. Coaching Services 
Featuring the following to choose from:
  a. Health Coaching
  b. Self REAL I-zation Coaching
  c. Expanding The Meaning of Words Coaching
  d. The Being "in Business" Coaching
  e. "Mankind" Wellness Coaching
  f. Relationship Coaching
2. Tarot Reading for Healthy Living
3. Tarot Reading for Business Health
*Customized to your needs
===
Watch my conversation with a 20 year old girl, Bitia, about using words as bridge, for the creation of Heaven on Earth, starting with the process of redefining the word 'HEALTH'.
https://www.youtube.com/watch?v=KV2Y8bU0Nng&feature=youtu.be
I am raising funds to Initially Bridge A Happiness Haven on Earth and I need your help.
After the First Phase, we will create an expansive vocabulary  that can direct our action to create a world that will be mutually beneficial for all, expanding  all areas of our life .
Education
We will use a technology  that will revolutionize education to a point where learning can be simple and effective that will open the door for  both children and adults to expand to their utmost potential. 
The question we have to answer here is, what are effective ways of educating a child/adult in a way that they can be self-aware and become a responsible part of the Human Race?
Food
We will adopt a customized approach on "healthy eating" and further advance to
practical eating
.
We will also do a pilot project to find out ways to give the body nutrition it needs on a daily basis when it needs it
To live an effective, healthy life and live long, the quality of ones life allowing one to expand to ones utmost potential and express in creative ways.
Physical Interaction
We are the breath here.
We will do a Pilot project on how we can interact with our own physical body and that of another in the best way possible where the body will not be resourced for energy (which leads to dis-ease) by the mind - thereby we are conserving physical energy' while we interact. This will be explored and introduced.
Self-Expression
Creative ways of expressing oneself in music, movement and arts will be introduced.
Healthcare
Pilot projects on free healthcare for all.
The question we need to answer is, can families having free healthcare lead a dignified life and express themselves to their utmost potential?
Psychological Well-Being
To study the psychological well-being of humans to ensure a life where there's freedom from fear. There will be a pilot project for this.
We are geared to support a life of fulfillment and happiness where self-gratification will not harm  living beings and the environment. This will make sure that earth will be here as an effective resource for the enjoyment of this generation and future generations.
Life System
Pilot projects in how we can support the individuals to get monetary support to pay for basic necessities to be able to survive.
I did a pilot project of this and we are waiting for developments. 
(One is already being piloted in Finland) .
We will start to pilot this in a bigger scale .
In the meantime, we need you to support this project because this will benefit us ourselves.
Energy/Fuel
To reduce the use of non-renewable energy sources and supplementing energy needs  with renewable energy sources - producing effective/best quality products for all. 
Freedom To Associate
Allowing religious freedom of association, making sure it supports the right to life and practical living, protection and equitable distribution of resources and not stopping the fulfillment, education & lifestyle of each living being on earth. 
It is important to release pre-conceived ideas of what works and what doesn't. We will investigate or revisit this problem of survival again in a new unit of time so we can apply an effective solution.
Provision to earn money in exchange for real value in ones contribution to give back to society using the skill that one has in their specific field or work is also in our agenda.
When we need the funds:
We need the funds in 3 - 8 year's time. Before that, i will gather the right people to meet with me on making the blueprint for this. The  statement of the goal, plans etc. will be put in a document that will be updated and distributed to donors.
To Support, JOIN:
Facebook Group
https://www.facebook.com/groups/844270835684548/
Facebook Page
https://www.facebook.com/bridgingheavenonearth/?fref=ts
The Bridging A Haven on Earth Project Includes the establishment of Earth Haven Communes in other areas of the world.
==
Note:
June Roca will be involved in a pilot project to be done in the Philippines .
==
Expenses:
The initial amount will take care of the initial pilot project. There will be another fund raising that will be done to continue succeeding projects.
Including Administrative costs, this initial project will cost about $50,000.
===
Our Target for the Succeeding Pilot Projects:
For 10 locations with 10 participants each Haven Commune, will amount to $3,600,000.
The administrative cost will be computed as we go which will cover website expenses, employee expenses, marketing etc.
So, the crowdfunding will go on until needed. 
There will be a documentary created for each pilot project, so we need financial help to pay for these expenses plus other incidental expenses.
This is a very big project that benefits all of us, so we need everyone's help.
===
Remember, what is best for all, is also best for you! 
===
We need to create work for participants too, where they can be paid to work in exchange for value in the
community and creatively express themselves.
The goal is to create the best life possible for everyone.
Gratitude to all that cares for all Life.
It takes 1 man's vote for a dignified life. So donate to this program and be counted. The success of this program will be documented to one day be used as a data/basis for a dignified life for all on earth. We can create this but to do that, we need to shift our vision from limited mental visions based on self-interest to an expanded vision that has the potential to create the best life possible for all on earth. We deserve that kind of life. In fact this is long overdue. 
The many reasons why we can do this:
1. We can because we dare to take action, donate or buy products so this will materialize.
2. We can because our economy is in "unfulfilled" or "emptiness" mode and we need to get it out of that mode so we can expand to our utmost potential as beings and enjoy life.
3. We can because we solve problems daily and we can solve existential problems too.
4. We can because we care for the future generation.
5. We can because this is our purpose in life - create a dignified life for all - a happiness haven on earth.
6. We can because we are here walking this one life together and upholding this campaign is upholding all life which interestingly enough includes us.
7. We can because we are happiest when we do something that will create a dignified life for all.
8. We can because we had enough promises and we'd rather act on it.
9. We can because we are powerful enough to decide for what is best for all and support it.
10. we can because no one cares but us.
There are many reasons why we cannot do this. but the one that stands out is: 
Life is not about the individual. It is about all life. Interestingly enough, what is best for all is also what is best for the individual.
Post the link to this campaign on your Fb wall and Donate and ask your friends to donate.
LINKS
Website :
https://bridgingheavenonearth.com
My Personal Website:
http://juneroca.com
===
Bridging Heaven On Earth Song: Bounty
LINK:

https://soundcloud.com/user-541364411-205440754
Here Are Our MUSIC Sample:
CLICK on the LINK BELOW
BHOE MUSIC: Education
CLICK on The LINK BELOW
BHOE MUSIC: FOOD


BHOE Money
CLICK on The LINK BELOW
https://soundcloud.com/user-541364411-205440754/bhoe-money-bridging-heaven-on
BHOE  Law
CLICK on The LINK BELOW
https://soundcloud.com/user-541364411-205440754/bhoe-law-bridging-heaven-on
=
Sample of the Art:work: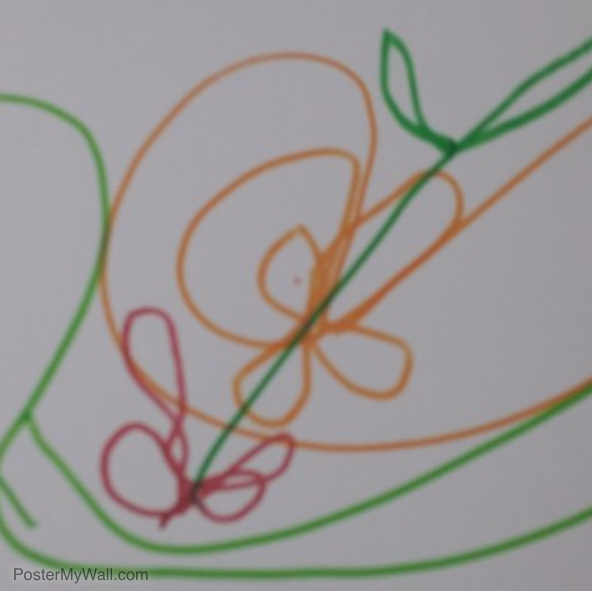 Bridging Heaven on Earth Song: BHOE Fashion 
Link
FASHION
===
+ Read More
Be the first to leave a comment on this campaign.