URGENT: Hay drive 4 Mustangs #WY14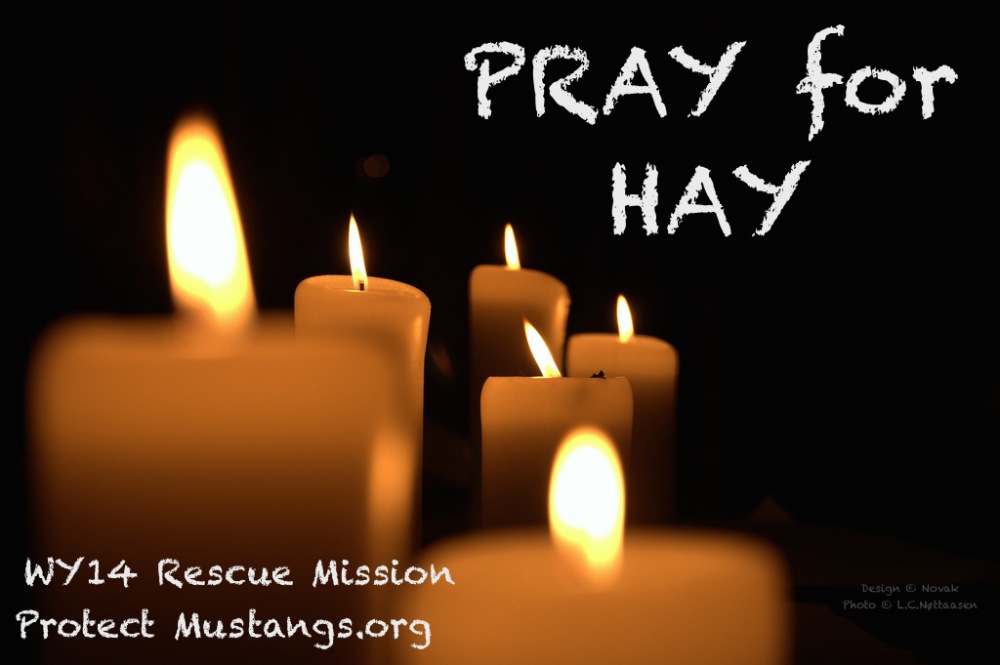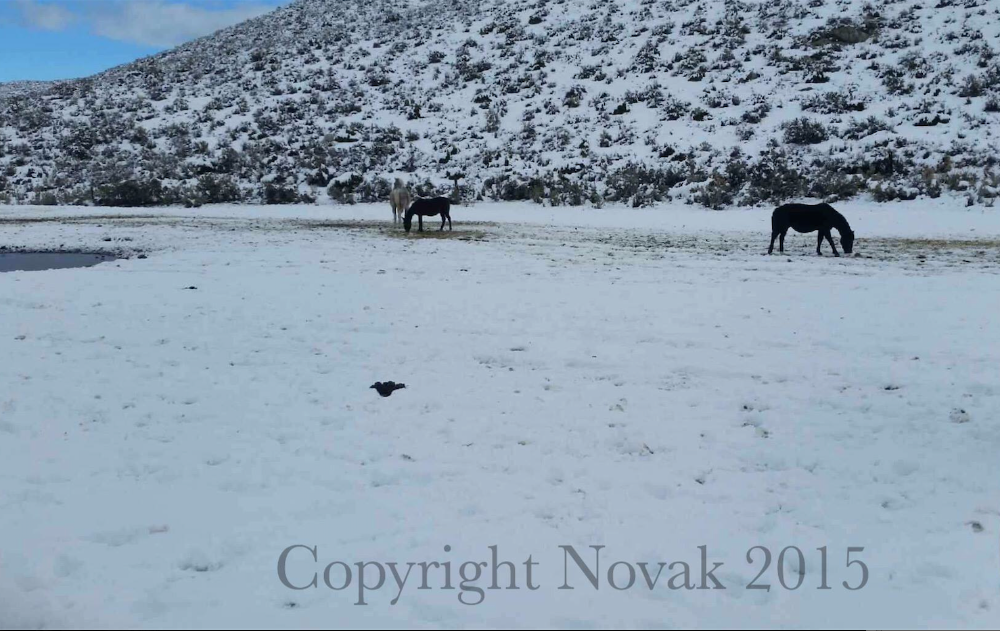 Eco-Pasture, November 4, 2015
URGENT HAY DRIVE! THE SNOW IS HEREPlease donate so the WY14 can stay warm and won't be hungry https://www.gofundme.com/WY14WinterHay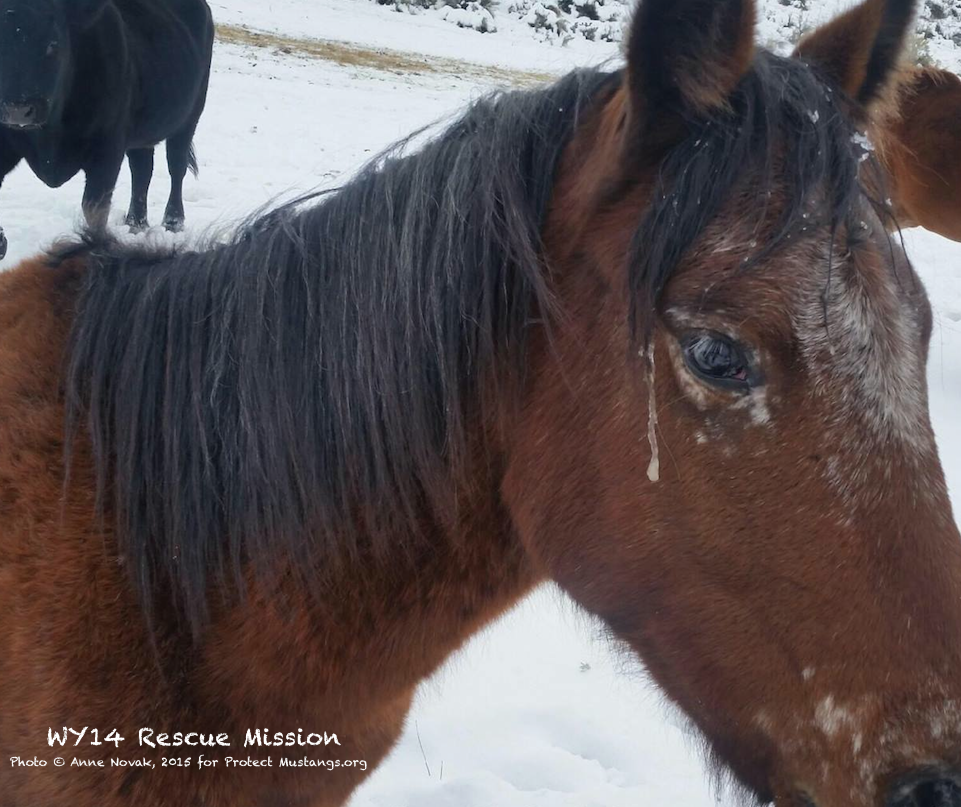 All the cows moved out around Nov 6th

It started snowing in the Eco-Pasture this week and the 14 Dry Creek wild horses rescued back from the slaughterhouse, known as the WY14, need hay to keep warm!
Please make your tax-deductible donation here: to bring them a truck and trailer load of hay ASAP so they won't freeze.
With your donation, YOU can provide direct aid. YOU can help fed them so they can stay warm through the winter!
We are 100% volunteer so
all the money raised can go to the wild horses so they can eat and stay warm through the winter
. GFM takes a service fee of 10% and your donation is tax-deductible. 
The year is almost over. Please help with a donation now before it's too late!
The WY14 send you their love and blessings. Thank you so much!!!
With gratitude,
Anne
Anne Novak
Volunteer Executive Director
www.ProtectMustangs.org
Please Note:
We started a Hay Drive on October 4th here
https://www.gofundme.com/b45nn7aw
but GFM made an error in the set up so we are closing it and this Winter Hay Drive will replace it. The $270 raised ($300 minus the 10% GFM service charge) will be used to immediately buy a little hay by the bale but it will go fast as the WY14 are growing and need hay to stay warm.
It's much cheaper to buy the hay by the truck and trailer load and that is the goal of this Winter Hay Drive Fundraiser.
Please HELP the WY14, rescued back from the slaughterhouse with a donation today! Here is the link:
https://www.gofundme.com/WY14WinterHay
Thank you and Bless you.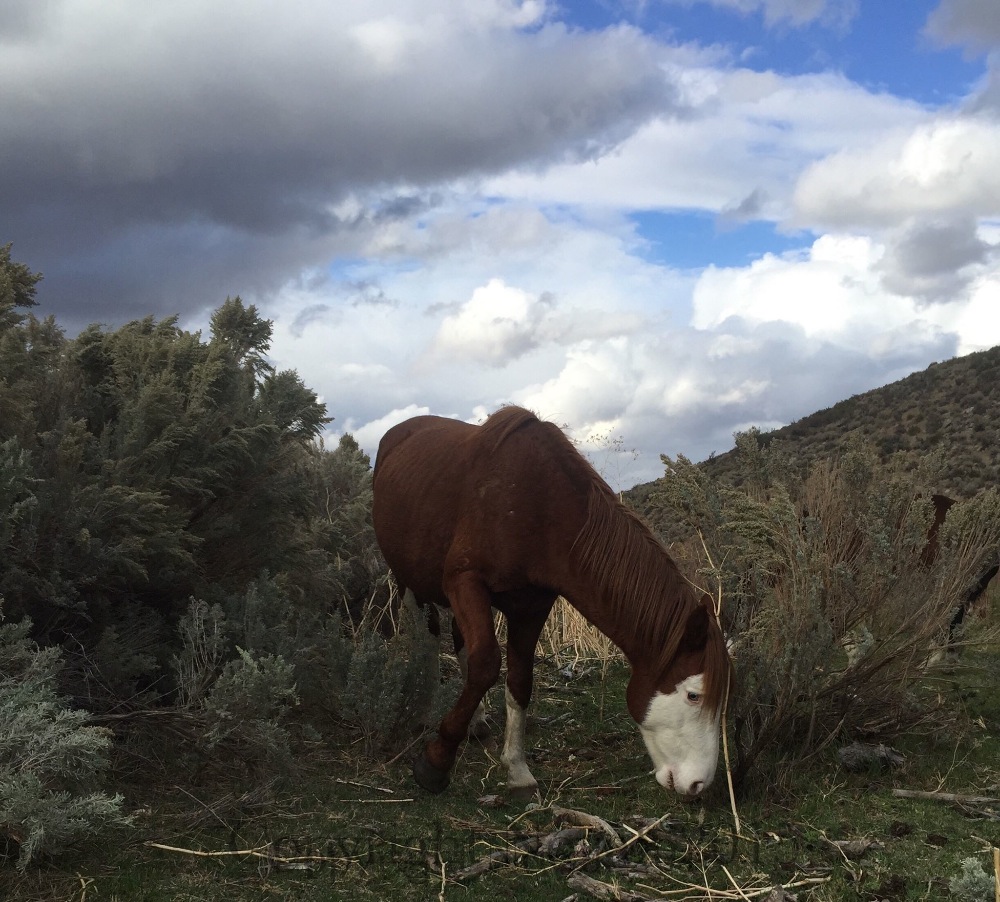 Chost Dancer foraging before the snow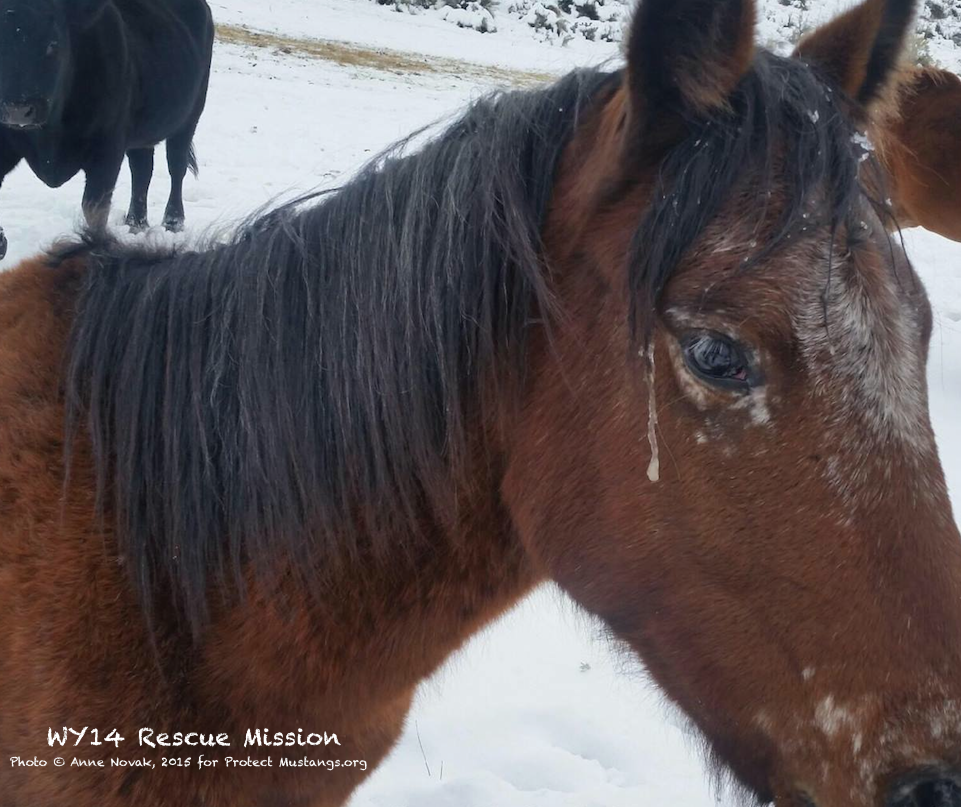 WY14 need hay because it snowed and cold weather is in the forcast (photo taken Nov 4) Cows moved Nov 5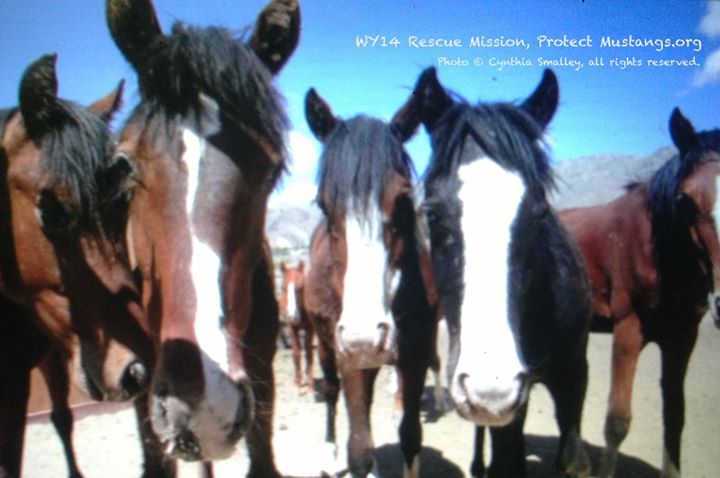 Members of the WY14 thank you for helping them!