Hi there!
I'm Chris, and I'm asking for your support to help me try and get to Tokyo 2020!
Why am I asking for your help?
I am the 4th best British high jumper of all time with a personal best of 2.36m. I have regularly competed for Great Britain, including at the Olympic Games in Rio in 2016, at the European Championships where I won a bronze medal in 2016 and at the Commonwealth Games where I finished 4th in 2014. 
I am not funded by British Athletics or England Athletics and I have no sponsors. 
I live in Cardiff and currently complete most of my training at the National Indoor Athletics Centre with my strength and conditioning coach, Gareth. My high jump coach, Graham, is based in Loughborough so a couple of times a month I drive to Loughborough in the morning to train with Graham, before driving back to Cardiff in the evening which is a round trip of about 5 1/2 hours. 
I currently work part-time at my local Co-op to help cover the mortgage and bills, as well as my athletics costs which include things like petrol, kit and competition travel and accommodation costs. 
The Co-op have been fantastic in allowing me to work flexible shifts to fit around my training and competition, but there are certain times when it's just not possible and I have to work instead of training or competing. 
This season I jumped 2.27m. In many ways I am extremely disappointed with my season, mainly because I didn't achieve my aim of competing at the World Championships in Doha. However, my body is the healthiest and strongest it has been in a long time and I am in a very good place going into next season. 
In order to give myself the best shot at Tokyo 2020, I have made the decision to temporarily move to Loughborough so that I can properly train full time with my coach, Graham. 
How your donations will help 
This season I jumped high enough to be considered for British Athletics funding; the lowest level of funding is £9,000 per annum. I have previously been fortunate enough to receive funding but, unfortunately, I will not be funded for the upcoming season so I'm turning to you for support. 
In order to move to Loughborough and train full time I would have to give up my part-time job. Any donations will therefore help with living, training, travel and competition costs and allow me to train properly as a full-time athlete. 
Many of my competitors on the world stage already have the advantage of being able to train full time; I truly believe that if I am fortunate enough to be able to train full time with my coach I can be a serious competitor at next year's Olympic Games. Your donations will help my in achieving what I know I am capable of. 
Achievements to date  
Personal best: 2.36m
Olympic Games, Rio 2016 
World Indoor Championships, Portland 2016 (8th)
European Championships, Amsterdam 2016 (Bronze)
European Championships, Berlin 2018 
European Championships, Zurich 2014 (11th)
European Indoor Championships, Glasgow 2019 (4th)
Commonwealth Games, Glasgow 2014 (4th)
Commonwealth Games, Gold Coast 2018 (9th) 
European Team Championships, Braunschweig 2014 (5th) 
European Team Championships, Lille 2017 (8th) 
European Team Championship, Bydgoszcz 2019 (2nd) 
Athletics World Cup, London 2018 (5th) 
Diamond League appearances in Rabat, Birmingham, London, Doha, Rome, Monaco and Brussels 
World Challenge appearances in Nanjing and Berlin 
3 times British Champion 
For a list of all of my performances please click 
here.
How you can help 
Any donations, however small, will be very greatly appreciated! 
Even if you aren't able to donate, every like, share and retweet will help me to achieve my goal. 
Finally... 
Thank you for taking the time to read my page. If you have any queries or would like to speak to me to hear more about my journey or to sponsor me, please feel free to get in touch at [email redacted]
Thanks again for your support. 
Chris.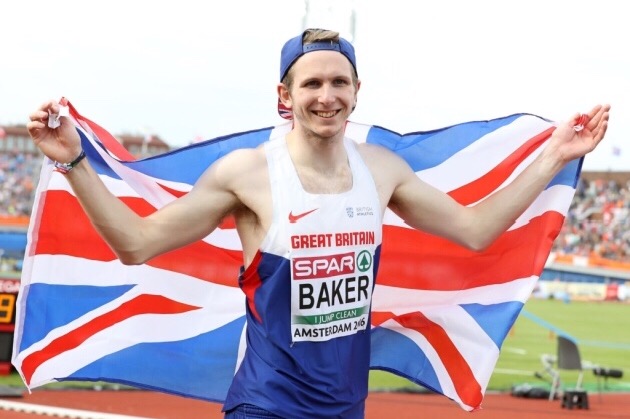 Organizer
Chris Baker
Organizer
Llanishen, Wales, United Kingdom