Avery's South Africa Trip
Welcome to my Fund Me page! Thank you for taking the time to read my story and hopefully sharing it with your friends and family. 
I have started this page because I need money for a once in a lifetime experience. 
On June 1st I will be leaving on a trip to South Africa to start a month long internship at the Weldacht Game Reserve in Gauteng. 
As many of you already know, working with animals is my passion. Since I was a little girl I  have always been surrounded by animals. I have known what I wanted to be when I grew up since elementary school. Big cats are one of my favorite animals, and being able to work with them in their natural habitat will be beyond my wildest dream. Kevin Richardson has been an idol of mine for many years now. I'm sure most of you rememeber a time when I had my Facebook profile picture as him with one of his lions.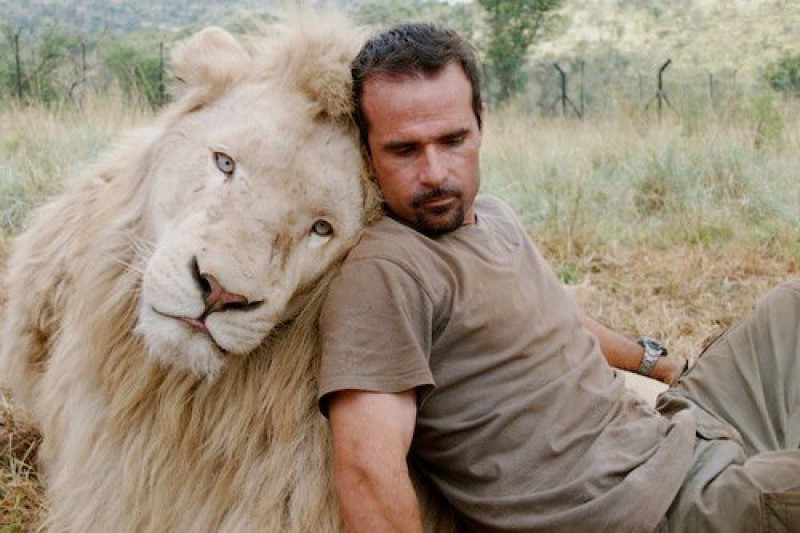 This internship will allow me to see what it's really like to maintain and care for animals that live in this sancutary. 
During my stay, I will be doing a whole number of things. some of these include : 
GREATER FARM IN THE BIG FIVE AREA
-Maintenance of fences 
-Patrolling the reserve
-Removal of invader plant species
-Creation of walking trails for wildlife monitoring
PREDATOR ENCLOSURES

-Making toys for animal enrichment
-Meal preparation 
-Cleaning and filling water holes
-Cleaning enclosures
-Occasional opportunity to work with the younger animals 
Everything I could possibly want from an internship is packed into this. 
Not only will I be learning valuable life lessons, but the skills I will learn during my stay are important to the career I will have later in life. 
Now, what your money will be used for. 
Because I will be making a 50% deposit to cement my spot, the outstanding thousand will need to be paid by April, 27th. This is included in the goal amount. 
That thousand will pay for my accommodation, all my meals, pick up/drop off at the airport, laundry, internet usage, and in country assistance. 
The rest of the money I have calculated for the outstanding costs. 
These include: 
                             -Flights
                             -Vaccinations
                              -Clothing (there is a dress code)
                              -Personal toiletries                                
All these are included in the goal amount. I have until June 1st to raise enough money for me to be able to go. Thankfully, this is not my only source of funding,  but it will be a large part of it. 
This counts as a birthday present!
Any amount is appreciated. Even a five dollar donation brings me closer to my goal. 
Become the first supporter
Your donation matters
Organizer
Avery Menear
Organizer
Reynoldsburg, OH