Justin Salas ParaClimbing Cup
Justin is a blind climber who just won the Adaptive National Championships in Boston.
As a result of this win, he has an opportunity to go to the IFSC Paraclimbing Cup in Edinburgh, Scotland next month!
The timeline is tight and he really needs to purchase the tickets in the next week or two.
This is an awesome honor and a great opportunity for him but it is sudden so he hasn't had time to plan. He needs to raise about $5k to cover air fare and expenses for both he and his Coach/Guide, Matt Frederick.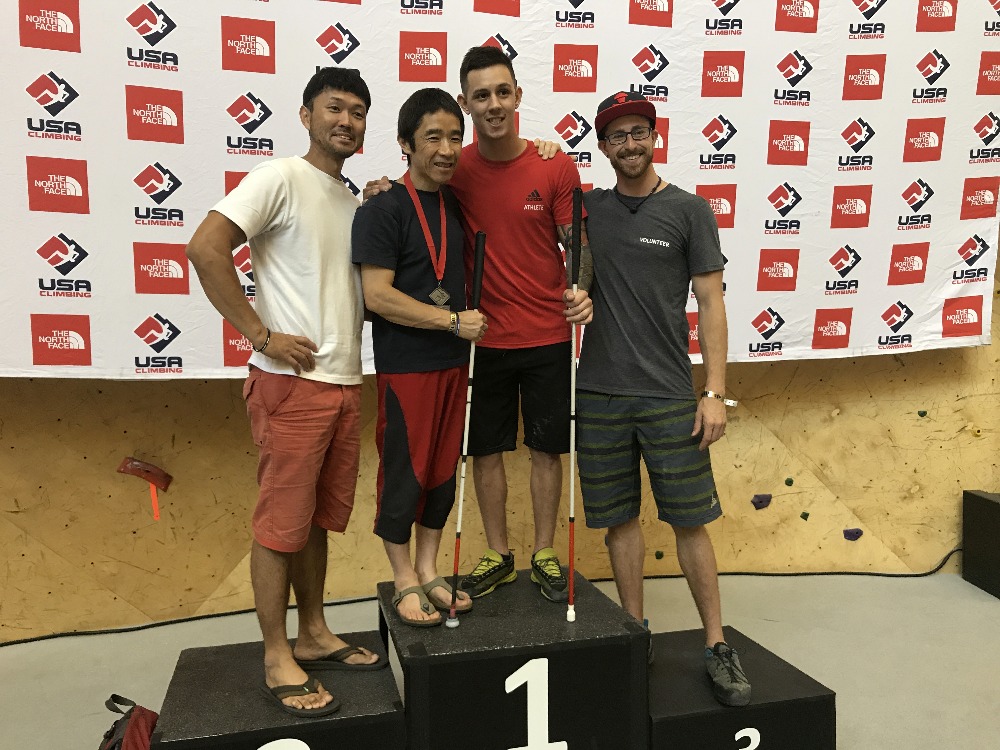 The photo above is Justin (2nd from right) and Matt (far right) with the 2 time World Champion in the Visual Impairment B1 Category.
Being able to go to Scotland and represent the Adaptive Climbing Community is something that will not only help Justin but will help further the awareness of adaptive climbing so others can succeed and get the recognition they deserve.
You can read more about Justin's story here: 
https://www.washingtonpost.com/news/inspired-life/wp/2016/06/08/hes-a-professional-photographer-and-a-sponsored-rock-climber-hes-also-blind/
Organizer