Help Kids Excel Community Outreach


My Story and Why We Do This
Hi, I'm Wiliam Bell, and this is my wife, Leora. We both love helping children. We've raised three of our own and have helped to raise our four wonderful grandchildren. Three of them are attending college, one graduating this year, one playing basketball, and the other just starting. One is planning to start a business.
When I was a kid, attending Jr. High school in the seventh grade, I was classified as an "STS" student.  That was an acronym for "Superior Talented Student" where we did advanced work.  All I knew at the time, was that it meant I along with many brilliant students were a "cut above".  But, I had some issues that at the time with which I could not emotionally and psychologically cope. 
I came from a family of nine children and there usually was not enough of anything to go around except hard times. In the eighth grade, I went to my teacher and told her that I no longer wanted to be in the STS class. At the time I couldn't tell her why. The reason I quit was because often I had no food to eat, and whenever we were honored for our school work on special programs and events, I never had nice clothes or shoes to wear.
It was hard to sit next to other kids who seemed to be doing so well. This affected me so badly, and I was so embarrassed, that I dropped out of school for several months in the eleventh grade until a truant officer, and assisstant principal, came to my home one Friday, threatened me with reform school and told me if I didn't return by Monday, my parents would go to jail. I wasn't as concerned about returning to school as I was knowing that I would be the cause of my dad going to jail and what he would do to me. It did not take more than a few seconds for me to figure out that I was headed for a very short lifetime. So, I went back. 
What was important about that very extremely important meeting, which probably lasted only about three minutes at the most, was the hope, Mr. Alexander gave me. He reminded me that I was a talented student, had done great work, and really should be in school. I was able to look beyond the threats and hold on to that hope and encouragement, and it motivated me to turn my life around and finish school. 
Eventually, I earned a Bachelor's degree, then later a Master's degree, and in June of this year, I was awarded an honorary Doctorate for my work in theology.  Many of my friends who had similar experiences and even better expereinces never made it out of our old neighborhood.  The above are the reasons we reach back to help children who may have similar struggles in school. 
How We Accomplish Our Objectives
We work through our local church and personally to raise funds to help food insecure elementary school and high school kids to have sufficient food to eat, shoes, coats for the winter, school uniforms and backpacks and supplies. 

Currently, we coordinate our efforts with the Family Outreach Coordinator and guidance counselors of two local schools, Hamilton Elementary and Hamilton High School of Memphis, TN, to identify children who have genuine needs. Once these children are identified, their information is placed on a list. We contact their parents, explain our mission and purpose and make arrangements to purchase and deliver food and other items to help these children.
As funds are available and where the needs exist, we purchase shoes, school uniforms and offer backpacks and school supplies. These items help children to focus on their school work, build their self esteem and demonstrate a sense of caring and interest in their well-being.  
We personally shop for and deliver the food items, meet the parents and children and try to develop relationships which turn into friendships. It's a life-changing experience for all involved.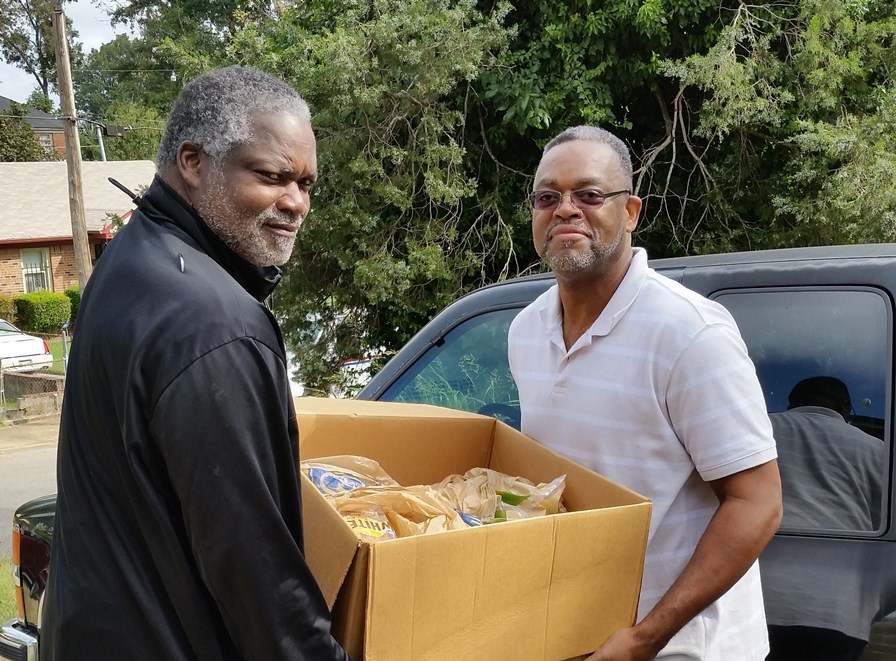 We are in our second month of assisting the children with positive results and good will fostered in the church, community and school. We have been able to feed about twenty four children for the past and current month, and have supplied approximately thirty school uniforms, and 16 pairs of new shoes to little boys and girls along with 28 supplies filled backpacks. The backpacks were all donated. 
Three of the boys are honor roll students. We recognize them and encourage them to continue to excel in their studies while lifting them up as positive examples for others.
The Family Outreach Coordinator accompanies us as we deliver groceries and clothing items in the neighborhood. She also works to help these children with transporation where needed and is our first line of communication serving as liaison between parents and the school.  All of our efforts have been approved through the school administration.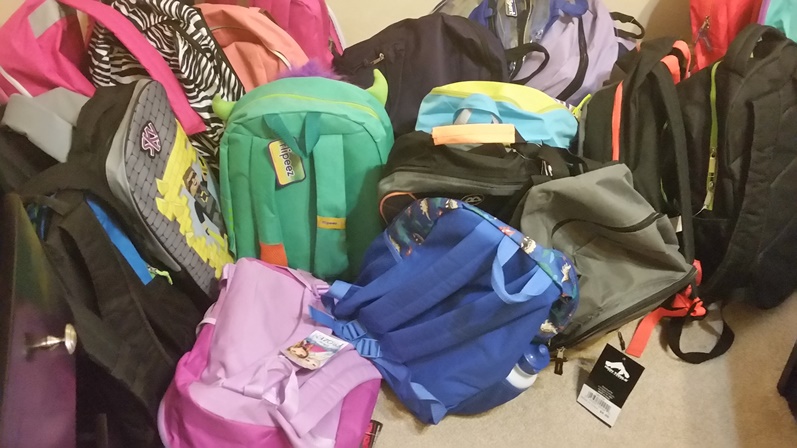 We are seeking to raise funds to ensure these children have adequate coats and winter clothing for the coming months. All our efforts are volunteer and while we incur personal expenses with transporation, time and effort, and personal funds, we do not at this time, receive any personal reimbursement.  
Three of these families have begun to attend church services where we are able to offer spiritual and social encouragement as they face challenges due to their financial constraints. This allows us to have a three-way influence between the family, the school and the church.  The children also are given opportunities to serve.


Our goal is to keep these children encouraged, feeling good about themselves, excel in their work and to help make the negative counter culture less attractive in the neighborhoods where they grow up. 
The initial success of our efforts have been of encouragement to all who have heard about, witnessed or experienced this work. 
We are very grateful for any and all funds received of any amounts. All funds are deposited directly into the church's account and are tax-deductible. We advise that you consult your tax accountant for any questions related to donations. We also are happy to send a monthly report of our efforts.  Thanks in advance for your support.
Organizer
William Bell
Organizer
Memphis, TN