Hi friends!  
Thank you so much for visiting this page.   Your time is valuable, thank  you for sharing it with me.  
As many of you know, I have battled chronic illness and disability for most of my life and have always done my best to make it work as joyfully as possible.   I love being a pet sitter and caring for your pups and I appreciate all my wonderful and loyal clients! 


Unfortunately, I have developed a heart condition that requires surgery.  Super unfortunately, this is in addition to the chronic and degenerative conditions I already have and an idiopathic disease I am still wrestling to name with my neurologist and rheumatologist. 
 
Due to this I can no longer accept bookings for future dog boarding.  I am fully committed to completing the stays that are already booked and paid for.  I made that commitment to my wonderful clients and I'm keeping it!  Unfortunately, being a pet sitter and caring for some amazing pups with fantastic parents does not grant access to any kind of sick leave. I do not know when I will be able to resume working and earning an income at this time.
With that in mind, this fund is set up to support my lost income through the end of 2019.  If any of you are willing to lend a hand to help get me through this year, I would be so incredibly grateful.  The goal posted is what I am losing in income through the rest of the year.  Meeting it would mean I can focus 100% on health and healing. 
Y'all know me.  Still the same frugal girl.  I don't need much to get by.  If you are able to lend a financial hand, that's darn kind of you.  If you have time or labor, but not funds, please reach out!  
Yard work help would be appreciated and some of you know I am working on converting my shed into an office space so I can help other low income and disabled people get ahead with financial planning and travel hacking.   Time towards the conversion or supplies you have lying around would be great!


Those cool trips I go on every other year?  Free.  With a little forethought and planning.    I want to help other low / fixed income individuals with disabilities experience the world too.  


I am very fortunate in that I can still do many things.  I can get myself to the many doctor appointments, I can do things around the house, and the yard, as long as I do it slowly with lots of breaks.  


I'm also very incredibly lucky to have Medicare AND Medicaid, and having met my deductible for this year already.  I don't expect to have many out of pocket medical costs other than copays and prescriptions.  This is my understanding.  ::fingerscrossed::   It's the stuff of life that needs a boost.  
I've enough to cover August bills, but come September things will be more of a struggle.  
Money is great, but please don't feel that is all you have to contribute.  I would love help around the house and yard, maybe grocery shopping and meal prep sessions (this Wahl protocol is hard folks), and company on long slow walks during the cool parts of the day.  
Support via text, or cards/notes of support would be terrific as well.   I LOVE MAIL.  I cannot be alone in this.  Doesn't everyone love to get a note or unexpected package?  Reach me here:
Tami Mitchell 
4227 South Meridian 
C-491
Puyallup, WA 98373
Hell, if you have website skills I created a site last year (disabledgirlonfire.com) to help support myself and it hasn't produced a penny, LOL.  

You, in your many forms, are valuable and have something to contribute. I thank you for reading this. 
A note:  Writing a gofundme for yourself is pretty emotionally loaded.  I sat here thinking maybe someone else would put themselves out there on my behalf and I should just wait and see.  But then I remembered Amanda Palmer.  And Melissa Hartwig. And Brene Brown. And all the other wonderful women I've read in the past few years and decided that no one can ask for help on my behalf better than me, no one will fight for me, like me, and that being vulnerable is our greatest gift and demonstrably brave.  I will put my lessons learned into practice. 
Dear Amanda Palmer,
Asking is hard to do! Here I am. Doing it. 
Love,
Tami
PS: Read, "The Art of Asking" by Amanda Palmer.  It's amazing.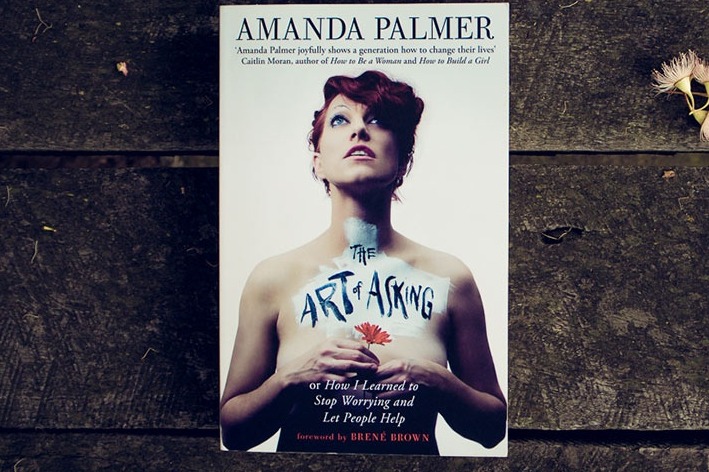 Organizer
Tami Mitchell
Organizer
Tacoma, WA