Release the D.C. Madam's Records
My name is Montgomery Blair Sibley, and I am seeking to raise $25,000 to take a case to the United States Supreme Court that, if successful, could have a dramatic impact  on this year's Presidential Election. I am raising the funds for legal fees, filing fees and printing fees to obtain judicial authorization to release the records of the D.C. Madam's escort service, which are relevant to the 2016 Presidential Race.
Background:
I was the attorney for Deborah Jeane Palfrey, known as the D.C. Madam, whose life tragically ended shortly after her conviction on criminal charges in 2008 for running an escort service in the District of Columbia. During the case Jeane entrusted me with the records of her escort service, Pamela Martin & Associates, as her attorney. These records contain very sensitive information about the clientele of the escort service, many of whom were Washington elites. However, since 2007 I have been under a court order from the U.S. District Court that has prohibited me from releasing those records publicly. As such, all I am allowed to say about these documents is that the information contained within could have a significant impact on the 2016 Presidential election.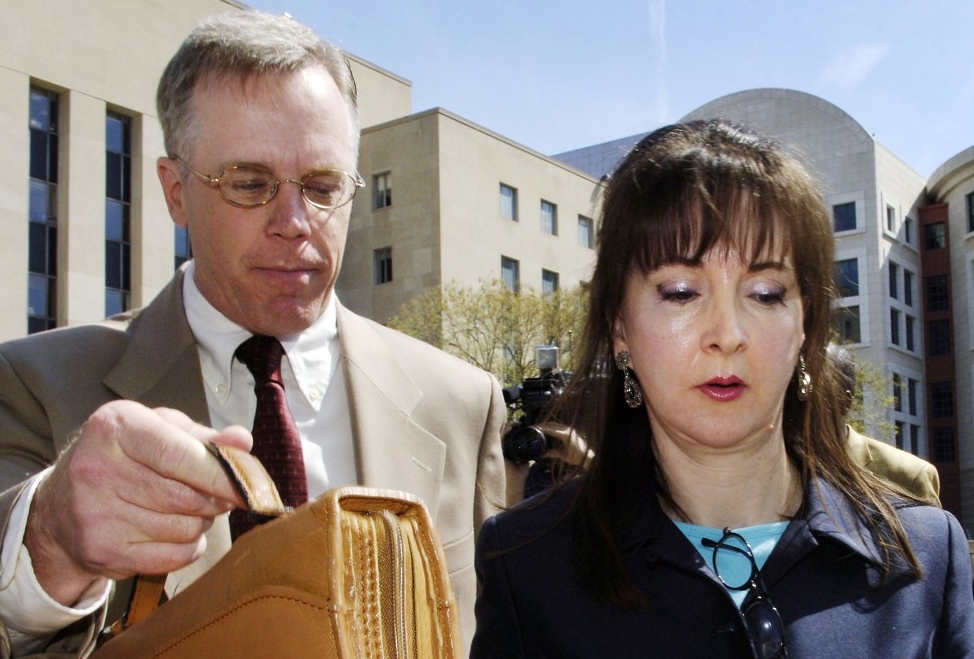 The Phone Records:

In 2007, I issued an ex parte subpoena to Verizon Wireless, Inc. which required them to reveal account holder information for 5,902 phone numbers taken directly from the Pamela Martin & Associates phone record "Blackbook". Verizon Wireless responded with a Compact Disk containing 815 names, addresses, social security numbers, and home and business telephone numbers of Verizon users who were known to have called the escort service in question, and were likely clients of the service. Additionally, Verizon Wireless provided to me the account information for some forty (40) other escort agency telephone numbers listed in the 2007 Verizon Yellow Pages as operating in the Metro D.C. area.
The 2016 Presidential Race:
In January 2016, I realized that the sealed-from-the-public Verizon records contained information relevant to the upcoming Presidential election.  As such, I determined to exercise my First Amendment right to engage in a free discussion of the importance of the Verizon records upon public events and public measures, and to bring the government -- and any person in authority -- to the bar of public opinion for just criticism upon their conduct.
I believe it is my right, and my responsibility to release these records to the public due to their significance in this year's election, as well as to open a platform for discussion of the unjust legal practices occurring in this country.
On January 13, 2016, I deposited with the Clerk of the U.S. District Court for the District of Columbia my "Motion to Modify Restraining Order to Permit the Release of Telephone Records Received Pursuant to Subpoenas but Never Made Public and Other Records". The Court refused to hear my Motion, instead directing the Clerk not to even file it. Essentially these tremendously valuable documents are now stuck in a judicial limbo due to the arbitrary decisions of one judge. I believe this is a gross misuse of the legal system in this country. If we live in a country where a case can be haphazardly tossed out and not even heard, we do not live in a free country.
As such, due to the Court's decision, I was left with only two options. First, do nothing – not an option given what I know.  Second, appeal that refusal by the Court to the U.S. Circuit Court for the District of Columbia and ultimately to the U.S. Supreme Court. This case is extremely time-sensitive as this information must be released before the Democratic and Republican  Conventions coming up in July 2016. 
Regrettably, justice in this country is not free. I am looking at costs of approximately $1,000 in filings fees, $1,000 in printing fees and, conservatively, $20,000 in legal fees to appeal and then to petition to the United States Supreme Court. 
Conclusion:
We need to get these records out, and we need to do it now. This is a potentially historic case in an already historic election cycle, but the only way that these documents will ever see the light of day again is with your support.
Help me make history.
The full story can be read at: 
Sibley Renews Request to Release D.C. Madam Case Documents.