In Memory of Anne Marie D'Amico
This campaign is a grass-roots effort by Anne Marie's Ryerson family to help us remember our dear friend and to help us comfort the D'Amicos.

Anne Marie D'Amico was one of ten victims of the April 23 tragedy in Toronto.

Many friends and loved ones that have been sharing their favourite memories with Anne Marie on social media and have expressed interest in donating money which led to the creation of this page.

100% of the funds will be given to Anne Marie's family to assist with the funeral and other final costs.

Thank you for your generosity and support. 
It means the world to us!

------
A NOTE FROM ANNE MARIE'S FAMILY:
Anne Marie left an undeniable mark on this world. She truly was an amazing person and a joy to be around. But it is her altruism and selflessness that were her best qualities. She genuinely cared for the well-being of all those around her and she dedicated her time and energy to help those who needed it most. She would want us, as a society, to continue her passion of spreading good to others. Let her legacy live on by helping others and make the world a better place.

------
MEMORIAL AT TRSM:
A memorial for Anne Marie at was set up at Ryerson in the lobby of TRSM at 55 Dundas St W.



------
CANDLELIGHT VIGIL (HELD ON APRIL 26):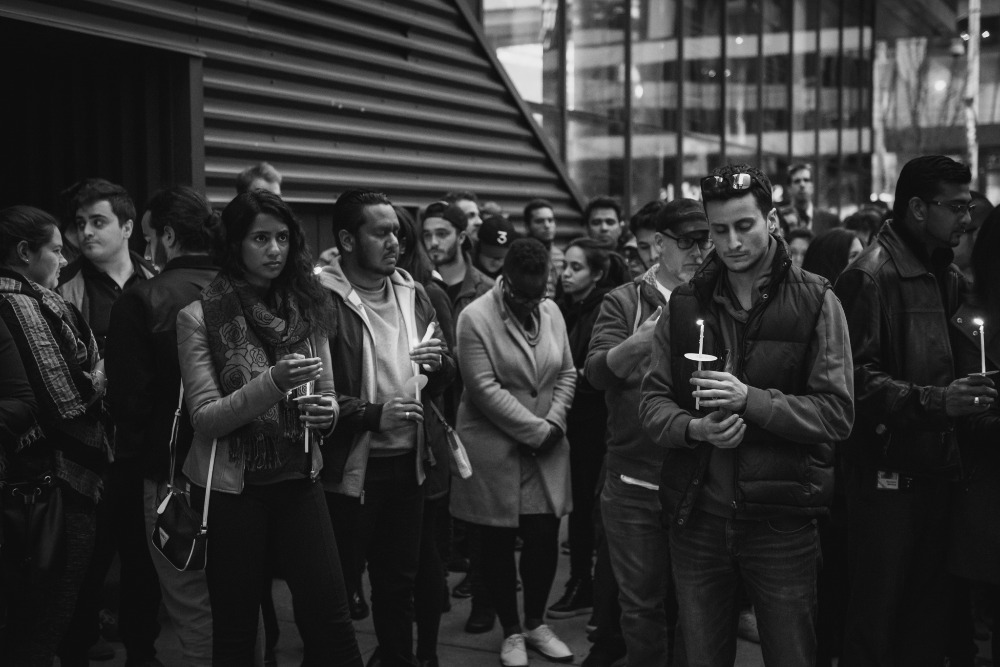 ------
MEDIA LINKS & COVERAGE:

- Globe & Mail: Portraits of Toronto van attack victims emerge as police begin sifting through evidence

- Macleans: Toronto van attack victim Anne Marie D'Amico was 'brightest light'

- BBC: Toronto van attack: Victim Anne Marie D'Amico 'full of life'

------
A NOTE FROM RYERSON TRSM'S DEAN:
Dear Students, Faculty and Staff;

I am deeply saddened to share that one of our former students and TRSM alumna, Anne Marie D'Amico, was a victim of yesterday's senseless violence and tragedy at Finch and Yonge.

Anne Marie was a 2010 graduate of Business Management with a Finance Major. In her time at TRSM, she was involved in Jeux de Commerce Central and distinguished herself as a student leader. She built many lasting friendships during her time at TRSM, and we know there are many of our faculty, staff and students and alumni who will share a great sadness today.

Our heartfelt sympathies and condolences go out to her family, friends and colleagues. Our strength is as a community and in difficult situations like this we can draw comfort and solace through our shared grief. More information will be shared as it becomes available.

We are here to help.

We are committed to helping our community through this difficult period. If you wish to seek additional supports or counselling, please see the information below.

For faculty and staff:
The Employee Assistance Program

For alumni and students:
Gerstein Centre Distress Line If you are experiencing an emotional crisis and need immediate assistance, please contact the Gerstein Centre Distress Line at [phone redacted].

For students:
The Center for Student Development and Counselling

To book an appointment please call [phone redacted] or come in person to JOR 07C --- Open Mon-Fri 9-5

Good2talk Resources:
Phone: 1-866-925-5454 | www.good2talk.ca

Dedicated 24/7 helpline for post-secondary students in Ontario that offers professional counselling, mental health information and connections to local resources.

Sincerely,
Avner Levin
Interim Dean