A home for The Intercessor

For many years, Jon enjoyed a career working for the State of Ohio as an electrician. He also had a business on the side doing remodeling. He is a dad to his son and daughter. Before his back was injured, he loved riding his Harley, and won awards for his Archery Skills.  

Jon's health began to deteriorate when he was diagnosed with severe Spinal Stenosis.  After a second surgery to try and stabilize his spine, doctors told Jon that he would never walk again.  He was in a wheelchair for some time, and spent months Jon has a vision for using the land he inherited to bless others, and living only on his small disability pension, he followed the Lord's direction to make his home there.

Jon suffers from  4 types of Arthritis, and he has advanced Spinal Degeneration and Spinal Stenosis. Spinal stenosis is a medical term for narrowing of the spinal canal. This causes Jon to experience  symptoms of pain and pinched nerves in his neck, arm, and back, as well as weakness, numbness, and tingling in his legs. Jon suffers from Saddle Parenthesis which causes numbness from his groin to his toes. He is medically disabled.



He has made his own version of a 'tiny house' out of an old pavilion on land he inherited.  This pavilion was built using lumber from an old wooden swing set that stood on his land, with foraged tin for the roof. God recently provided funds for a new roof, as the old tin roof leaked.  Jon gets water from a rainwater catchment system and also hauls water from a spring nearby.  In winter the pipes from his catchment system regularly  freeze.
Here are some pictures of the process. The structure below is what Jon converted into a shelter last winter.  

His son lives with him in these cramped quarters. His son suffers from a rare spinal  disease, Scheuermann's Kyphosis. Two years ago, at age 16, Jon's son had Spinal fusion surgery, and has limitations due to his disease.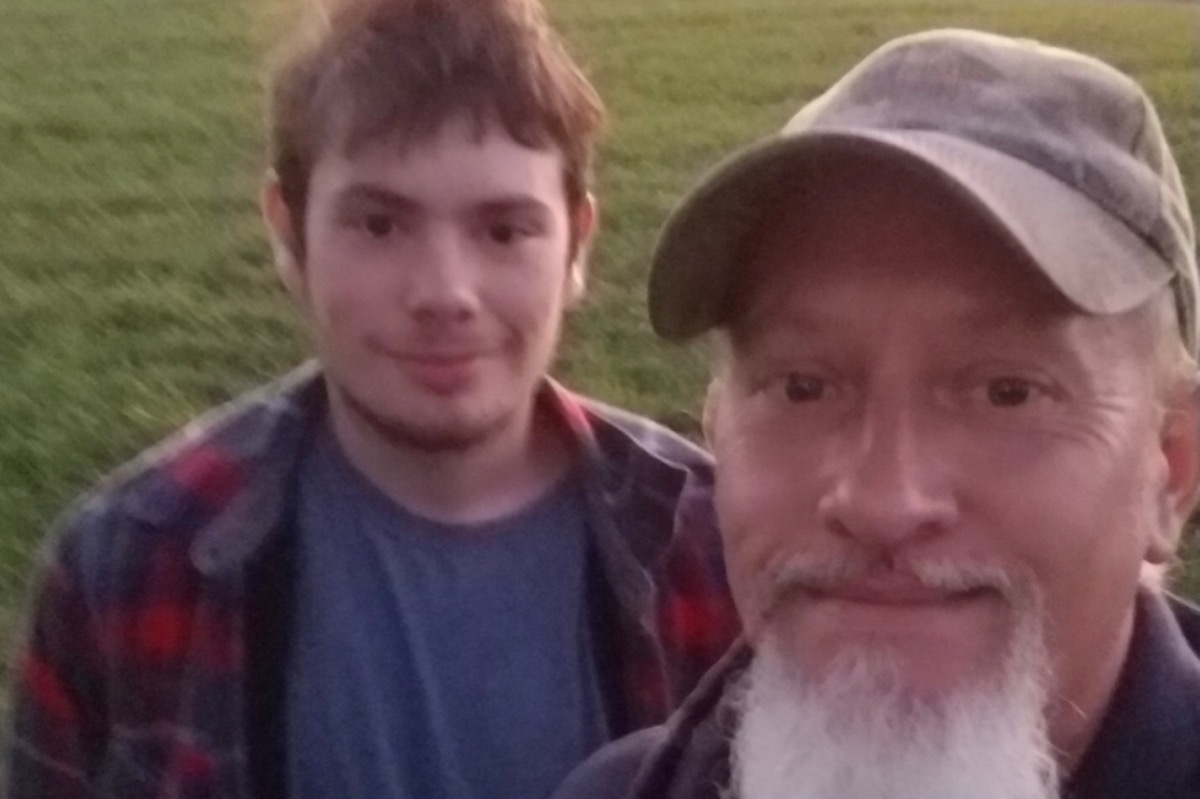 Jon and his son are asking the Lord to provide a modest home before Winter.

Their temporary residence presents many challenges, and The Intercessor is believing God will provide a home. Please pray about helping
Organizer and beneficiary
Carol Dreiling 
Organizer
Colorado Springs, CO