Where to Find Financial Help During the Coronavirus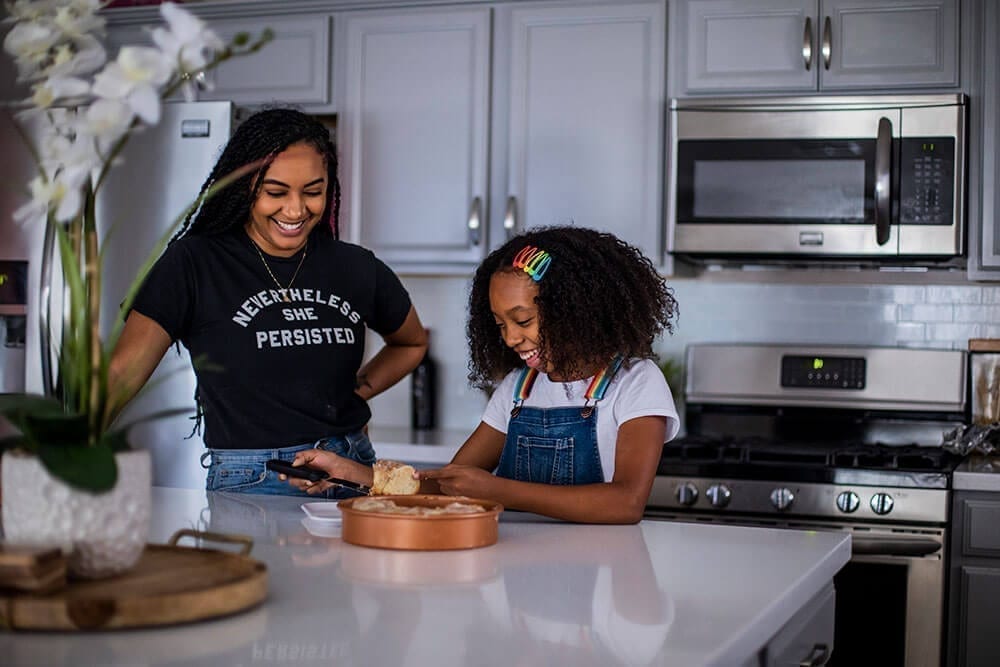 The coronavirus pandemic has touched nearly every part of our daily lives, but much of the collective fear and anxiety that millions of Britons are experiencing is related to finances. How will rent get paid? What about credit card bills or loans? It's not an uncommon worry, or one that's uniquely British. In fact, a recent survey of more than 1,200 Americans found that they are more concerned about paying their bills than catching the coronavirus.
For the individuals and families who are living one paycheque to the next, small financial obstacles could now mean the difference between having a hot meal or a place to call home. In these stressful times, financial security can play a critical role in staying safe and healthy. Below, we lay out key resources on where to find financial help during the coronavirus pandemic.
10 ways to get coronavirus financial assistance
1. Food help during COVID-19

If you're struggling to buy food that will keep you healthy and nourished, these organisations and programmes can provide relief.
Your council likely has an emergency assistance scheme if you live in England. In Northern Ireland you can apply for financial support, Scotland has the Scottish Welfare Fund and Wales has the Discretionary Assistance Fund
The Trussell Trust has a network of foodbanks to help feed individuals and families in need.
Several charities in London such as the Felix Project are also set up to tackle hunger
2. Coronavirus financial support with mortgage payments
For the scores of Britons who found themselves suddenly unemployed because of the COVID-19 outbreak, mortgage and rent payments are now a huge burden. Luckily, the government as well as mortgage lenders are stepping up to provide coronavirus financial support. Mortgage providers are currently offering a three-month payments holiday for those who apply.
3. Help with rent payments
For renters who are suffering lost wages, making rent can be near impossible.
The best thing to do first is to speak with your landlord or property manager about your financial situation. Even if a moratorium doesn't exist where you live, they might still be able to work with you to avoid eviction or provide some sort of emergency rental assistance.
4. COVID-19 financial support through crowdfunding
Crowdfunding can be a valuable alternative to government relief packages if you need help right away but don't know how to get coronavirus aid quickly. Through an online fundraiser, you can find emergency financial assistance and receive funds in your bank account within days of getting your first donations.
For those who are financially secure, crowdfunding gives them a seamless way to help those affected by COVID-19 and make a real difference. It's never easy asking for help, but know that your friends, family, and even strangers want to lend a hand during this crisis. Whether you need help with out-of-pocket-medical expenses related to COVID-19 or you just need help with bills, online fundraising can make all the difference — and quickly.
Related reading:
5. COVID-19 financial assistance with unemployment
You can apply for universal credit here
6. Help with credit card payments
If you're worried about your upcoming credit card bills, know that their many credit card companies are waiving monthly fees and overdraft charges, and some are offering payment deferrals. Citizens advice has more information.
7. Help with phone bills
Phone and internet providers have said they will show some flexibility for those struggling due to the pandemic. BT/EE, Openreach, Virgin Media, Sky, TalkTalk, O2, Vodafone and Three have committed to working to customers who are having trouble paying bills.
Find the COVID-19 financial assistance you need right away
In these uncertain times, know that you're not alone in your financial struggles. With a GoFundMe, your community can show up to support you through the coronavirus crisis. You can create a fundraiser within minutes on our fundraising platform and begin using donations to pay for groceries, rent or other bills within just a few days. Start fundraising for coronavirus today and get the help you need quickly.