What are the advantages of crowdfunding?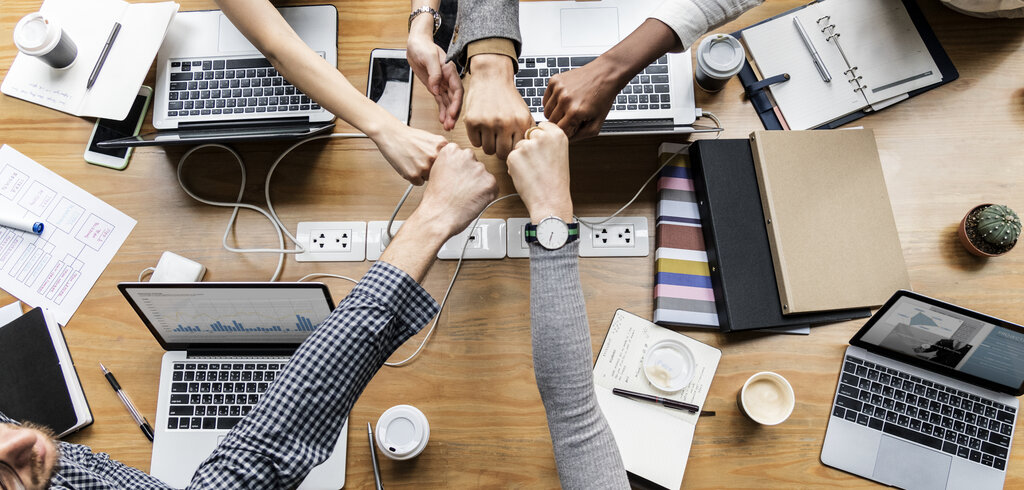 Crowdfunding is a great way to raise funds for yourself, others or causes you're passionate about.
You can crowdfund for any cause and any amount, with zero pressure. Whether you're raising money for reasons big or small, there are so many advantages of crowdfunding. Let us walk you through it.
Benefits of crowdfunding
Crowdfunding is a great way to raise awareness about your cause, raise funds and get on track to your fundraising goals. It's very easy to set up a crowdfunding campaign. Once you are set up, you can share your campaign among friends, supporters and family easily.
You can also share your campaign on social media, widening the reach of your audience.
Once active, and donations are coming in, the power of the crowd means you don't need large single donations to get by. Lots of individual donations can help you get along.
As well as being a safe and secure way of fundraising, you can crowdfund for whatever cause you want. This can be something for the community, funds for another person or for a cause that is personal to you.
1. It's easy to set up a crowdfunder
One of the advantages of crowdfunding is that it's easy to set up.
You can set up a GoFundMe crowdfunder as an individual, group or organisation.
Start by creating a GoFundMe account, where we will ask for basic information such as your name and location, before you can start creating your page.
You can then set your fundraising goal and explain to people how much you hope to raise with your crowdfunding campaign.
By adding pictures, video and text you're able to explain why you want to raise funds and tell more of your story.
GoFundMe does not charge a platform fee so crowdfunding organisers can start and run fundraisers without any cost.
It's really that simple – you can use GoFundMe to tell your story just how you want it.
2. It's simple to share
One of the advantages of raising funds through a crowdfunder is that it's really easy to share your story.
Sharing your fundraiser is an important part of crowdfunding. It's how you can gain attention to your cause and, crucially, donations.
You can start by sharing your fundraiser on your personal social media channels, before sharing with friends and family.
You can also share it with the wider community by encouraging others to share it through their social media platforms. A whole host of tips on how best to use social media to crowdfund can be found here.
3. You don't need to rely on large donations
You may have read about crowdfunding success stories, where a large donation helped fundraisers reach their target amount.
One big donation could have elevated their campaign or attracted press attention perhaps – but this isn't the case for everyone.
Many crowdfunding campaigns are successful through lots of single donations. The 'power of the crowd' can really help to boost up donations and can often lead to a big total.
As long as you continue to share your campaign, you could see a good deal of smaller donations and this could help word spread further.
4. You can crowdfund for any cause
One of the biggest advantages of crowdfunding is that you can fundraise for any cause you want, big or small.
People using GoFundMe can crowdfund for just about anything. This could be medical expenses, friends and family, education costs or simply just a charity which is close to their heart.
As well as raising funds for larger charities, you can also fundraise for yourself and for something which could help you out individually.
It could also be for something local to you – perhaps a playground, community centre or even an event.
There are some causes which are restricted on GoFundMe as per our terms of service though.
5. It's a safe, secure way to raise funds
Another advantage of crowdfunding is that it is safe and your well-earned funds will remain safe.
There are numerous safety and security measures on GoFundMe that are put in place to make sure fundraisers, and donors, are safe online.
GoFundMe features the very best in secure payment encryption technology. Your donors' online payments are safe, and your money is stored securely until you're ready to request a withdrawal via electronic bank transfer.
Once your GoFundMe starts receiving online donations, you can easily request a withdrawal at any time. Withdrawing money does not affect the progress meter displayed on your fundraiser.
If someone gives you a donation outside of GoFundMe, or you would like to reflect your own contribution, you can add an offline donation.

One quarter of our global staff are dedicated to trust and safety, and we also have the GoFundMe guarantee. This means you're guaranteed a refund in the rare case that something isn't right.
If you've raised funds that are no longer needed and haven't transferred them to your bank yet, you can refund your donors. This action is irreversible, so once you decide to issue refunds, you won't be able to undo it.
There are currently 19 countries that we can send funds to, and the person withdrawing the funds must meet the withdrawal requirements from that country. Now that you know the advantages, why not get started today?