Top Crowdfunding Sites: Pick the Right One for Your Needs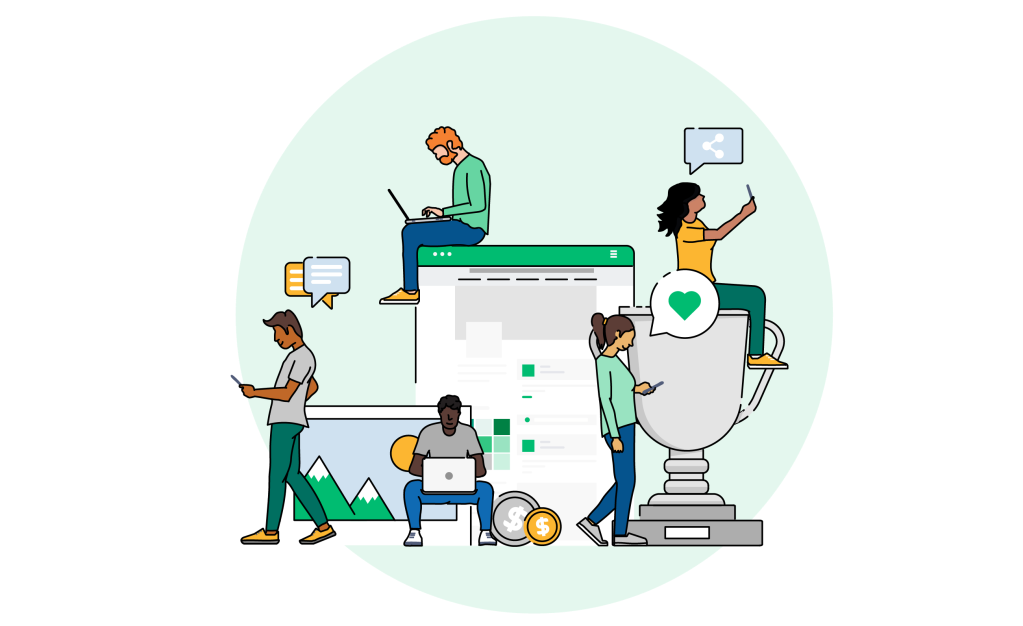 Crowdfunding has become an essential tool for raising money for everything from new product launches to medical bills to scientific research. But with so many crowdfunding websites out there now, you might be wondering which platform will best fit your needs.
Before answering that question there are a few things to consider including site features, community and fee structures. Before we dive into the top crowdfunding sites, here are four key considerations to keep in mind as you compare platforms.
Crowdfunding sites compared: four key services to look for
Ease of use
Before you start a fundraiser, navigate through the site. The best crowdfunding sites make you want to spend time on their pages, learn more and get involved. If a crowdfunding site is difficult to use, choose a different one.
Customer support
Does the site offer email support, live chat or a phone help line? Remember that your friends and family members will be donating money and they might need help, too. It's important for the people behind the site to be honest, responsible and available.
Tools for spreading awareness in your community
Take a look at the social networking tools the crowdfunding site offers. The best ones have easy-to-use tools that make it easy to share your fundraiser on Facebook, Twitter, email and more. Because your social network is a vital piece of your crowdfunding effort, features like these are essential.
Crowdfunding fees comparison
A platform fee is when a crowdfunding site takes a percentage of all the money your raise through your fundraiser. Typically, crowdfunding platform fees range from 5% to 12%. Look out for punitive fee structures. Some platforms increase fees if you don't meet your goal. Others have an all-or-nothing model, meaning you only receive the money you raised if you meet or exceed your goal.
Keep these four key factors in mind as you review the top crowdfunding sites in each category.
Personal crowdfunding and fundraising for charities
GoFundMe is the world's largest social fundraising platform for individuals, teams and not-for-profits with a giving community of more than 50 million worldwide. More than $9 billion has been raised and it's the first and only platform with a donor protection guarantee. GoFundMe has Customer Happiness agents available 24/7.  Take a look at honest GoFundMe reviews.
Fees: Powered by donors™, GoFundMe offers free fundraising. There is a 0% platform fee plus standard payment processing fees of 2.9% plus £0.30 per donation or 1.9% for charity campaigns.
The well-known fundraising site allows users to create personal or charity fundraising pages.
Fees: GoFundMe has a 0% platform fee while JustGiving takes 5% of the Gift Aid added to each donation you make to a charity.
This site allows users to create fundraising projects for charities, businesses or individual use.
Fees: Projects run by individuals or organisations pay fees of 3.6% of the total donations. Organisers wishing to make use of the advanced platform must pay a 3% platform fee, too. Crowdfunder also charges a transaction fee of 2% plus 30p per pledge on EU cards or 3.9% plus 30p on non-EU cards. The platform and processing fees are free for charities
Crowdfunding for creative projects
Creators seeking funding for particular projects can use the site to bring the project to life. Creators (ranging from individual designers and inventors to large corporations that want to test new product ideas) offer backers rewards, such as a small piece of the project, the first available prototypes or the products that they are raising money to manufacture. You must raise all the funds you need or get nothing.
Fees: service fee of 5%, along with 3-5% + £0.20 per transaction for payment processing. All or nothing.
If you want help at every stage of your creative or entrepreneurial project, this site offers tools to help you get the job done, from pre-launch to crowdfunding and distribution. You can choose either all-or-nothing or flexible funding.
Fees: platform fee of 5%, along with 2.9%*+£0.30 per transaction for payment processing. They have an international transfer fee of £25.
This platform allows you to gather recurring patronage for your art or other creative projects in the form of monthly subscriptions from fans. Patreon encourages users to offer rewards to fans as a way to repay them for their support.
Fees: they have a Patreon fee of 5-12%, along with 2.9% plus 0.30p for payment processing. Micropayment have a 5% fee.
Equity crowdfunding
Fundable focuses on helping entrepreneurs, startups and companies raise capital from the public through business crowdfunding. The site allows users to offer either rewards or equity in return for financial support.
Fees: $179 a month, along with 3.5% + $0.30 per transaction for payment processing.
If you want to grow your existing business, WeFunder can help. Your investors receive a small stake in your company and the platform aims to increase their emotional investment in your success.
Fees: it's free to start a company profile but they charge a service fee ranging from $7 to $75 depending on the investment size and 7% of total funding volume for Regulation Crowdfunding For Regulation D they charge up to 20% Carried Interest and for Regulation A+ Wefunder does not charge any fees.
This equity crowdfunding platform allows businesses to sell shares to accredited investors. Crowdfunder has a network of 15,000 venture capitalists and angel investors.
Fees: subscription models range from $299 per month to $999 per month.
As an equity crowdfunding platform, Seedinvest allows startups to raise funds from individual investors and venture capital firms. Entrepreneurs must meet their minimum funding goals before investments are made final.
Fees: they have a 7.5% placement fee with a 5% warrant coverage or equity, plus a $0 to $10,000 fee for escrow, marketing and legal expense reimbursements.
Niche crowdfunding
The only crowdfunding site designed for legal cases.
Fees: 3% + payment processing
Choose the crowdfunding platform
Use this list of the best crowdfunding sites to find the platform that works best for your project or cause. For more crowdfunding inspiration, take a look at these fundraising tips and ideas. Start your fundraiser today.