Christmas Charities in the UK: How to Donate Online This Year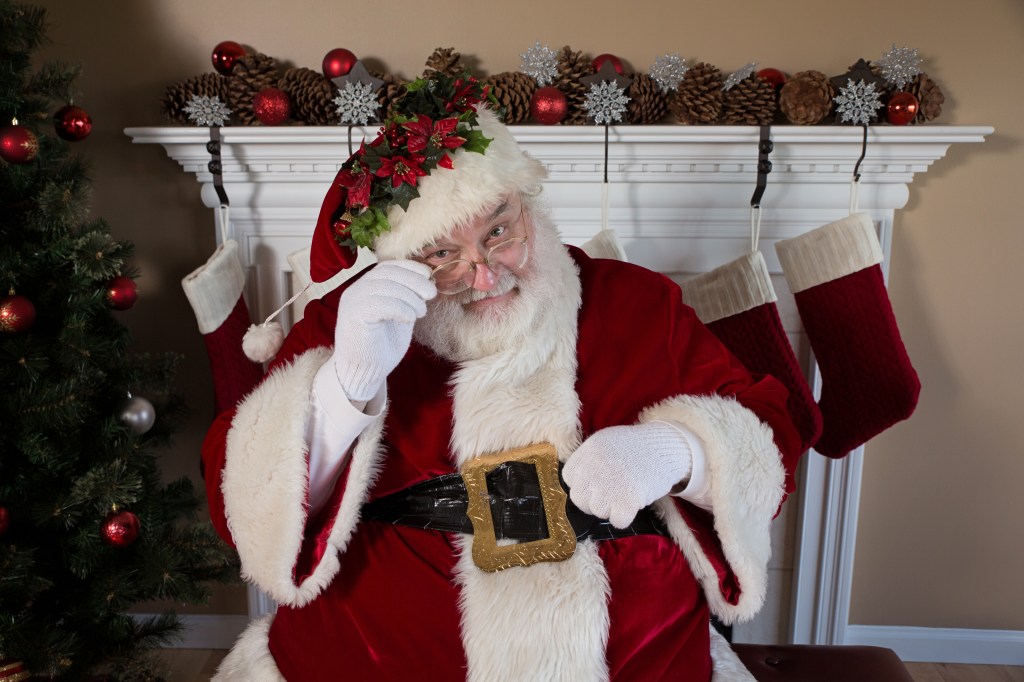 Our hardworking charities rely on the season of goodwill to replenish their coffers, but Christmas looks a little different this year.
The Covid-19 pandemic has dramatically impacted the charity sector. Government lockdowns have cancelled lucrative community fundraising events and forced shops to close, leading to a £4bn funding collapse. Sadly, coronavirus has left many of the UK's 170,000 charities fighting to survive.
But there is hope. Living in the age of technology means we can take our charity efforts online. Fundraising for your favourite charity is a doddle on GoFundMe. Search by name or charity number, click 'start' and follow the easy set-up process. It takes five minutes, if that. Encourage donations with our fun, festive and fabulous virtual Christmas fundraising ideas! You'll find a bunch of them below.
Many charities have launched heartfelt Christmas appeals asking for your help, in 2020 more than any other year. So please, dig deep and give generously to protect the most vulnerable in our society. It's what Christmas is all about, after all.
A breakdown of Christmas appeals 2020
Salvation Army Christmas appeal 2020
Every winter, thousands of poor, lonely and desperate people turn to The Salvation Army for help. The charity's Be a Star! Christmas gift appeal aims to fund Christmas lunches and companionship for elderly people living alone, food parcels for families living in poverty and toys for children whose parents can't afford to buy them a gift. Help out by launching a GoFundMe fundraiser and letting your donors know that just £19 will buy a box filled with food and modest gifts for a needy family.
Great Ormond Street Hospital
Funds raised by GOSH's annual Christmas Stocking Appeal go towards making London's Great Ormond Street Hospital feel as festive as possible for seriously ill children who sadly can't go home for Christmas. Your money will also help the doctors and nurses treat the children as best they can, so they can return to their families as soon as possible. If you've got children of your own, why not rope them in to help with your fundraising?
Crisis
Homelessness charity Crisis may be shaking up how they do things to ensure social distancing, but they are committed to supporting thousands of homeless people this Christmas. Instead of communal sleeping arrangements, the team is busy securing accommodation in hotels and student housing. Frontline volunteers will be providing "food and festive treats", along with advice and friendship. Crisis suggests a sum of £28.22 to give one homeless person a Crisis Christmas to remember. Or why not take part in their Crisis Icebreaker challenge and 'face the freeze' in the name of fundraising?
RNLI
Volunteers with the Royal National Lifeboat Institution regularly drop everything to save lives at sea, even over Christmas and in stormy winter conditions. This year, the RNLI has had to fork out for masks and gloves to protect their brave crews from Covid-19, making their 2020 Christmas gift appeal more urgent than ever. Costs are rising while income is falling, meaning this vital charity needs your fundraising support now.
Action for Children
More than four million children in the UK were locked in poverty before the coronavirus pandemic hit. That's nine children in every class of 30. Sadly, Covid-19 has led to more families struggling due to unemployment and economic hardship, Children's charity Action for Children's Be a Secret Santa gift appeal aims to get thousands of vulnerable children and young people a hot meal, a present and a safe place to sleep this Christmas.
RSPCA
Last Christmas, over 2,500 animals were saved from cruelty and neglect by the RSPCA. Pets are often abandoned over the festive period, after being gifted to owners who are unable to meet their needs. The RSPCA's Christmas Rescue appeal is raising funds to help answer its helpline, send out rescue teams and look after the animals it takes in over Christmas, so that they can recover and find their forever homes.
Age UK
Over 1.5 million older people struggle with loneliness in the UK and this year's lockdown restrictions have intensified the crisis. Christmas, traditionally a family time, can be particularly gruelling for anybody who has lost their loved ones, with more than 850,000 older people set to spend it alone. Age UK's usual festive get-togethers have been marred by social distancing measures but, with support from fundraisers, the charity's dedicated staff are determined to relieve isolation and despair in any way they can.
Mind
Mental health charity Mind has been overrun by calls during the pandemic, as problems such as anxiety and depression spiral amid ongoing uncertainty. Mind's services have expanded to help as many people as possible, with a special coronavirus hub launching in March. Funds raised by the 2020 Christmas appeal will go towards maintaining these efforts, as well as getting psychological support to frontline workers.
Virtual Christmas fundraising ideas
12 Days of Christmas challenge
This one's a crowd-pleaser. Commit to taking on 12 different challenges in the run-up to Christmas in return for GoFundMe sponsorship. If you're feeling brave, make it a 24-day effort or allow the most generous donors to choose a challenge for you! Keep everyone in the loop with regular photos of you in action, along with reminders of why your chosen charity means so much to you. Challenges to try include running around your local park in fancy dress, spending a night in your garden, letting your child dress you, climbing a mountain on your stairs and dying your hair a crazy colour. If you're feeling brave, make it a 24-day effort, and hopefully double your donations!
Christmas Jumper Day
It'd be a shame if working from home signalled the end of the ever popular Christmas Jumper Day. Encourage your colleagues – including your boss! – to don their finest festive gear before everybody breaks for Christmas. Take to Zoom for a Christmas jumper competition, with a prize for the silliest. If every person donates their last hour's pay to your GoFundMe, you'll raise a lot of money for a good cause. Your employer might even be generous enough to match the funds you raise.
Merry Quizmas!
Everybody went mad for Zoom quizzes during the first lockdown. If there's any appetite left among your friends, host a festive edition, complete with a round of questions themed around your chosen charity. Encourage participants to donate towards your GoFundMe while you assume the role of quizmaster. Dressed as Santa, naturally.
Snuggle up for a festive film night
Sharing duvets and snacks might be a no-go under lockdown, but the Netflix Party app lets you sync playback and watch a movie 'together', complete with a group chat. Expect a flood of new festive films to hit Netflix soon, with the likes of The Holiday, The Grinch and Nativity! already available to stream. Set a date for everybody to log on, make Christmas PJs mandatory and ask all viewers to donate the price of a cinema ticket to your GoFundMe. Hot chocolate and mince pies at the ready!
Set an extra (virtual) seat at your dinner table
Christmas dinner is, arguably, the best thing about Christmas. Encourage friends to donate the cost of a meal to feed a homeless or impoverished person on Christmas Day. Launch a GoFundMe in aid of your local food bank, or fundraise for a leading homelessness charity, such as Crisis or Shelter, that will spend your money making Christmas bearable for those less fortunate.
Get crafty for Christmas
If there's one thing lockdown has gifted many of us, it's more time at home. Make the most of it by making and selling Christmas cards, baubles and woolly hats in return for GoFundMe donations. Of course, you'll need to buy craft materials and pay for postage, but if you've got some cash to spend on a new hobby, this one is sure to make a difference.
Start your Christmas charities UK fundraiser today
Fundraising is a breeze with GoFundMe, but if you need a guiding hand, our experts are available 24/7. Yes, even at 3am! You'll find a sleigh-load of top tips on our blog, too.
GoFundMe sends all money raised directly to your chosen charity, along with 100% of Gift Aid. Oh and we offer the only fraud protection guarantee in the crowdfunding industry – our prized GoFundMe Guarantee.
Over 10,000 people launch a GoFundMe fundraiser every day. Join them and do your bit to keep our much-loved charities afloat for 2021 and beyond.
Ho, ho, ho, let's go!