A Guide to Fundraising for UK Cancer Charities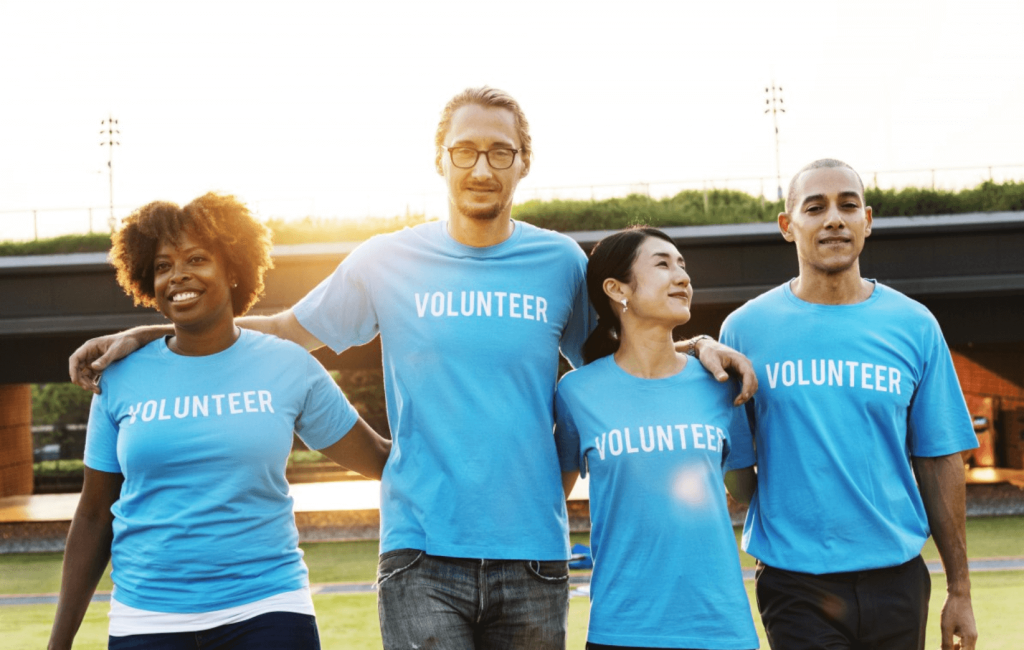 According to Cancer Research UK, there have been 375,400 new cases of cancer in the UK between 2016 and 2018.
While that number is undoubtedly staggering, it's unfortunately not surprising. Chances are, if you are reading this article, you've been touched by cancer in some way. Perhaps you've been through it yourself, maybe you've supported a friend or family member, or maybe you know someone in your community who has come head to head with this cruel disease. The stark reality is that regardless of age, gender or social status, cancer does not discriminate.
Luckily, there is a long list of cancer charities in the UK providing care, support and resources to the people and families dealing with cancer. If you are interested in supporting the incredible work these charities do every day, read on for our ultimate guide to fundraising for and how to donate to cancer charities.
Choosing a cancer charity to support
Deciding what cancer charity to support with your cancer charity fundraisers is a personal decision based on your experiences, values, and goals. However, here's a simple checklist of things to help guide you through your decision:
Do your research to find out more about what cancer charity options are available. Start with a broader list, and then narrow down your search based on what charities best align with your values and what impact you'd like to have. It can also be helpful to consider if you'd like to support a local or larger charity, as this will help narrow your search.
Before reaching out to any charity, think about what type of support you can offer. If you're volunteering your time, what is your availability? Will you be supporting alone or as part of a group? Do you have any particular skills or resources you could offer?
You can search for UK cancer charities via name or charity number on GoFundMe. Inspire your campaign by browsing other fundraisers to see what fellow campaigners are doing to make a difference for cancer charities near you.
How you can fundraise for cancer charities in the UK
Once you've decided what cancer charity you'd like to support, it's time to think about setting up your fundraiser. To reach the right donor audience and maximise your campaign's success, we recommend matching the type of fundraiser with your chosen cancer charity. For example, if they are a local charity, you might want to consider running a local fundraising event to target your community. If they are a larger national charity, you can shift your focus and consider ways to involve a wider audience. Virtual fundraisers or crowdfunding events work great at involving potential donors who might not live in your area.
You'll find plenty of fundraising ideas on our platform and the GoFundMe blog, but here are three unique ideas (with real-life examples) to spark your imagination and help you fundraise for cancer charities in the UK. Some of the charities chosen are on the list of best cancer charities to donate to in the UK.
Cycle for cancer
A cycle challenge (or any physical challenge) for charity is a hugely popular fundraising option as it offers flexibility and mass appeal. They are suitable for in-person and virtual fundraising, can be tailored to each campaign, and provide opportunities to get creative. If cycling isn't your thing, swap the wheels for running shoes and take part in a sponsored walk, hike or run.
Real-life inspiration: GoFundMe fundraiser Kevin Harkin took on the massive challenge of cycling 300 miles with his dad to raise money for Cancer Research UK. Kevin was fundraising in memory of his grandparents.
Chop for cancer
Often one of the symptoms synonymous with cancer patients is hair loss. While chopping, shaving or dying our hair could never come close to the experience faced by those battling cancer, it can be a powerful way to show that they are not alone, raise awareness and gather donations. If you're considering this type of fundraiser, check out our blog with tips on how to brave the shave for cancer.
Real-life inspiration: Nine-year-old Sonny wanted to help his grandmother during her cancer diagnosis and vowed to shave his head so she would feel supported. Asking for sponsors, Sonny managed to raise more than £2,000 for Cancer Research UK.
Climb for cancer
The UK is home to some breathtaking views, coastal walks and national parks, and you can see it all with a walk, trek or hike in aid of your chosen cancer charity. Sponsored walks or hikes are one of the common fundraisers anyone can organise or take part in. Want to stand out from the crowd? Give your hiking challenge a breath of fresh air and consider adding a theme or additional challenge to spice things up. Child-friendly hikes, fancy dress hikes or pet-friendly hikes are all creative ways to get your hiking fundraiser for charity noticed and attract more participants and donors.
Real-life inspiration: GoFundMe campaigner Tayah Kouroupis took on the Three Peaks Challenge to raise hundreds for Macmillan Cancer Support. Walking up Pen Y Fan , Cadair Idris and Snowdon, Tayah was able to raise £1,205.
Start your cancer charity fundraiser today
Now that you have the tools for successful cancer charity fundraising at your fingertips, all that's left to do is create your donation page. Choosing GoFundMe is a no-brainer. There are no hidden fees. We believe the money you donate should go to those most in need, which is why we don't take a penny out of Gift Aid transactions, and we never have! Create your online fundraiser today and start raising money for a cancer charity in the UK almost instantly.