Your Ultimate Guide to Brave the Shave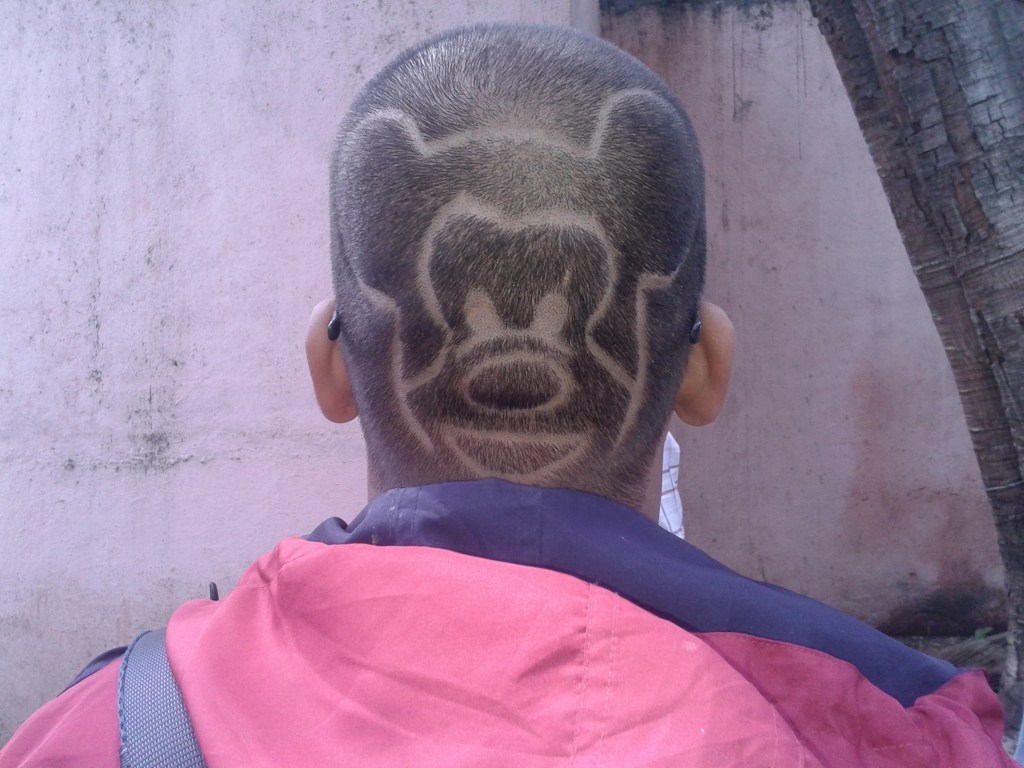 Ever considered shaving your head for charity? Well, there's an official fundraising campaign for that! It's called Brave the Shave and it gets into full swing every summer.
Coronavirus may have cancelled our plans, but that means more time to get involved with initiatives that give back to our much-loved charities – at a time when they really need our help.
What is Brave the Shave?
Brave the Shave in the UK is a fundraising campaign run by Macmillan Cancer Support, one of the UK's leading cancer charities, that encourages people to shave their heads in exchange for sponsorship.
It launched in 2015 and has so far raised over £22.7 million to help people living with cancer and their families. This huge sum of money pays for 140 Macmillan nurses for three years.
But the charity needs a lot more support from generous donors, especially now that the Covid-19 pandemic has slashed funding – and it doesn't need to be limited to Macmillan, the idea has caught on and people are shaving their heads to support other causes close to their hearts.
4 ways you can get involved
Getting involved with this fundraising event is easy, whether you plan to brave the shave yourself or support someone else.
1. Brave the Shave yourself
Simply pick a date to shave your head, set up a free charity fundraiser on GoFundMe, post your crowdfunder across your social platforms and let the donations roll in!
Take the time to tell your story. Why are you braving the shave? Maybe you have personal experience of cancer or want to support a friend or family member with the disease. Perhaps you had been toying with the idea of shaving your head – especially in the absence of hairdressers! – and have finally decided to take the plunge for charity.
Make sure you share before, during and after photos with your donors by updating your GoFundMe page. Better still, film the big shave so that everybody can watch it live.
Macmillan Cancer Support has some handy fundraising resources available to help amplify your fundraiser, including a downloadable invite, email signature and social media gifs.
The great thing about GoFundMe is that we send every penny of your funds directly to Macmillan Cancer Support. This means less faffing about with logistics and more time to focus on raising as much money as possible for a hugely worthy cause. Unlike our competitors, we also send 100% of Gift Aid straight to the charity, so make sure donors tick that box!
Be sure to tell your employer about your fundraising efforts as many workplaces run supportive matching schemes that double your donations.
2. Donate your hair
Before you shave your head, be sure to check out The Little Princess Trust, a brilliant charity that makes real hair wigs for children and young adults who have lost their own hair through cancer treatment or an illness.
The Little Princess Trust always welcomes hair donations – particularly of 16-inches or longer – but there are guidelines for what they can and can't accept, so take a look before you donate your hair.
If shaving your head feels like a step too far, you can chop off your locks and still do good
3. Promote a pal's page
Got a friend who's braving the shave? Give their GoFundMe fundraiser a boost by clicking the big 'share' button that makes it easy to post the link on Facebook, Twitter and more. Encourage everybody you know to donate to your friend's cause.
Did you know that every time a GoFundMe fundaiser is shared online, an average of £43 is raised? Sharing really is caring!
4. Donate to other fundraisers
Not up for shaving your own head but keen to donate to someone else's fundraiser? You can find Brave the Shave fundraisers by searching for 'macmillan brave the shave' on GoFundMe.
These examples of successful fundraisers, past and present, will inspire you to donate or start your own today:
Schoolgirl braves the shave
Last September, schoolgirl Poppy, 9, raised over £500 for Macmillan Cancer Support by shaving her head in memory of her Nan. That's enough money to pay for a Macmillan Grant to help somebody living with cancer heat their home in winter. Way to go, Poppy!
Callum grabs the clippers
Callum O'Meara shaved his head earlier this year after watching his Nan and Grandad go through cancer treatment. He smashed his £1,000 target, raising over £2,300, perhaps because he made sure everybody knew how precious he is about his hair!
Go Mum!
Monique Janelle Lai Fatt set up a GoFundMe fundraiser on behalf of her mum, Sophia, who promised to shave her head if she raised £1,000. Her friends and family rose to the occasion, donating nearly £1,300 for Macmillan Cancer Support – enough to pay for a Macmillan nurse for a week.
Brave the shave for good today!
It takes minutes to set up a GoFundMe fundraiser. There are no hidden fees and our trusted GoFundMe Guarantee keeps your money safe.
Our experts are here to help you day and night and there are tons of fundraising tips on our free blog.