Chuckie Finster: Chuckiemania
$823
of $2,000 goal
Raised by
13
people in 27 months
Chuckie Finster
is a really cool, totally serious, super DIY, FREE stand-up comedy experience. You should definitely go. Seriously. It's such a great show.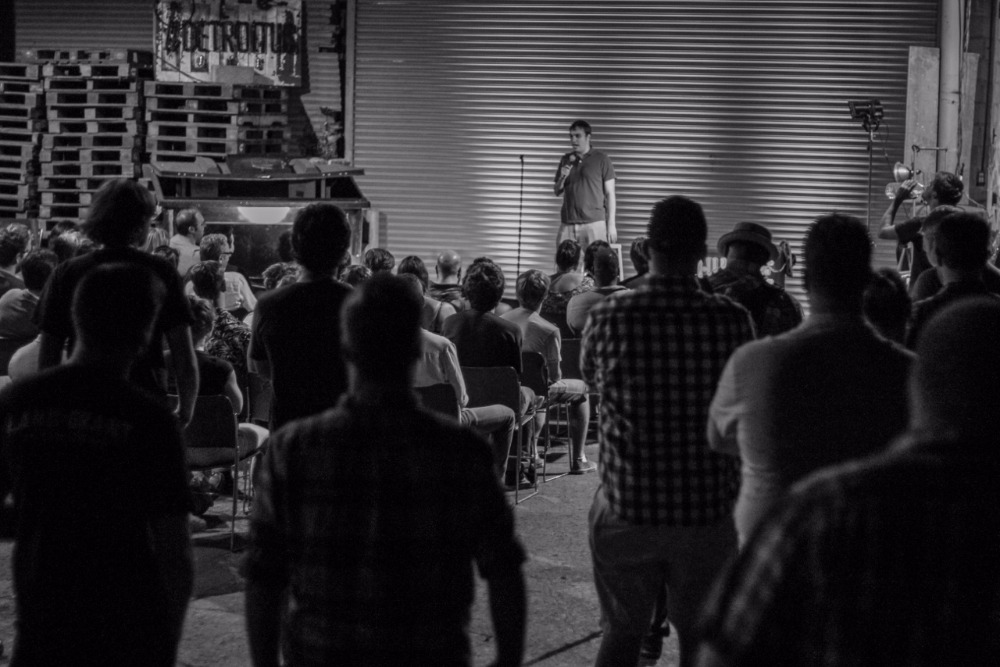 Photo: Robert E. Johnson III
The curators of the hit show,
Zech
(he just goes by Zech), and
Brett Mercer
, with the help of their incredibly supportive, talented friends and community, have created a truly unique comedy/entertainment experience. Every show continues a compelling, ongoing narrative fraught with triumph, danger, ridiculous antics and satisfying resolutions that keep our audience emotionally invested, while showcasing of some of the best and brightest stand-up comedy performers in the Midwest.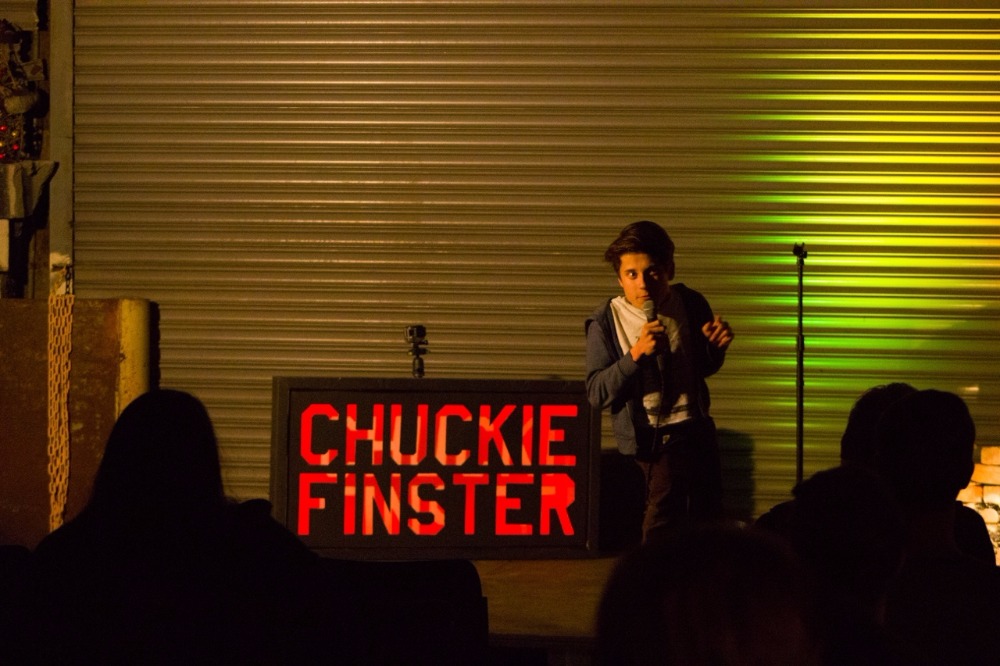 Photo: Robert E. Johnson III
Chuckie Finster's
dedication to providing
high-quality
,
low-cost
,
community-sourced
, and most importantly,
free
 multimedia entertainment is the core quality that separates us from other for-profit comedy showcases. We recognize and embrace the position we have assumed as ambassadors between the entertainers and the entertained, in order to create a show that both performers and spectators may be proud to say they were a part of.
Photo: Robert E. Johnson III
Our proposed
three-part series
centers around a climactic showdown of comically large proportions:
CHUCKIEMANIA
Photo: Robert E. Johnson III
If this project is funded,
we promise to deliver an entertainment experience that will be absolutely magical.
We promise actual magic, pretty much.
Chuck-heads across the globe will be like "oh hell yeah I'm glad that's happening" and YOU could be a part of the reason we'll be like "oh hell yeah I'm super glad this is happening"
Seriously. It's gonna be an undeniably moving tale of triumph and heartbreak. Loyalty and betrayal. Entertainment and reality. Twists. Turns. Injuries, both emotional and physical.
Mystery. Drama. Romance. Family. Comedy. Special Interest.  It will truly be the Blockbuster™ comedy event of the millennium so far.
Also some music.
The money will go to ensuring the performers are paid adequately for their art, cost of production, promotion, set design, food and drink, and labor.
Photo: Robert E. Johnson III
Zech
and
Brett
are Detroit multi-media artists focused on the development and growth of the Detroit stand-up comedy community. Their combined professional/artistic abilities and relationships allowed them the opportunity to create a
low-cost
event that feels everything but. Their show, which takes place inside Detroit's municipal reycling facility, Recycle Here!, relies heavily on
recycled/reused/repurposed
materials
to keep production costs low, and
community
involvement to put butts in seats.
We are short on time, as the build towards
Chuckiemania
is already in progress.  The tentative date for this spectacular event is
Saturday, August 27th 2016
. We are very proud and exceedingly thankful for the support we have received so far. We know that with your continued support we can create something truly special together.
+ Read More
Be the first to leave a comment on this campaign.