Short term help for my kids
No one ever plans to tell their children that their father's time was cut short on earth. Doug loved his kids in his own way and always told them so. In the last text I received on July 1st he even told me to tell the kids he loved them.
I'm going to start navigating the Veteran's Administration and Social Securities avenues. I know in the long term we will be ok but figured out that I just can't stretch what I have available right now to make it until I get all that worked out with the kids and I starting school soon. I don't want their lives disrupted anymore than it has to be right now.
Normally I'm a giver not a taker so this is a little hard but I have to try to do right by my kids and put my pride aside. Any help would be appreciated for them and they and myself will be so grateful.
This picture was taken on the last day my kids saw their dad in May.
Monday we learned his time on earth was over. He was in Missouri and a car and his body collided somehow Friday night.
I do know he had a lot of demons in his head. Mental illness is a horrible thing. I'm just glad he's not fighting them anymore for his sake.
Society still has a lot of work to do in regards to veterans and how mental illness is handled. He was on VA benefits but never truly got the help he needed.
He did love the kids in his own way and always made sure they were taken care of. I'll have to navigate the Social Security and VA systems soon.
http://www.kansascity.com/news/local/article160642019.html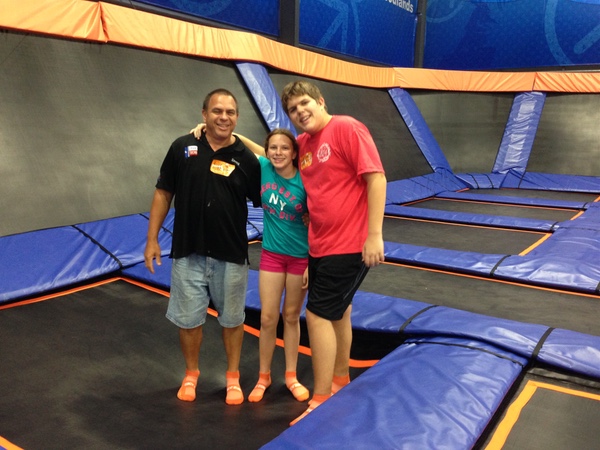 Organizer
Rachael Manganiello Jones 
Organizer
The Woodlands, TX