Let's Send Olivia to The Academy
Hello this is Kathryn and welcome to our page for Olivia.
My sister Laura and I started this page in hopes to secure funds to send Olivia to The Academy at Morgan's Wonderland. 
http://morganswonderland.academy/about-us/our-students
Hopefully we can get enough donations for the fall semester of 2016 and will be overjoyed if we obtain enough for 2017.
At present Olivia is in a 9th grade public school in San Antonio.  Having Down Syndrome, Olivia has been presented with many challenges.  It would be her parents wish to see her excel in academics and learn the necessary skills to carry her through to adulthood.  All this can happen at The Academy where they provide education in life skills for Autistic Students and students with Special Needs.   Please take the time to view the video above to get a glimpse of what they have to offer her.  And check out this link to learn more:
http://morganswonderland.academy/about-us
Any donations you can offer will be greatly appreciated. Every little bit counts.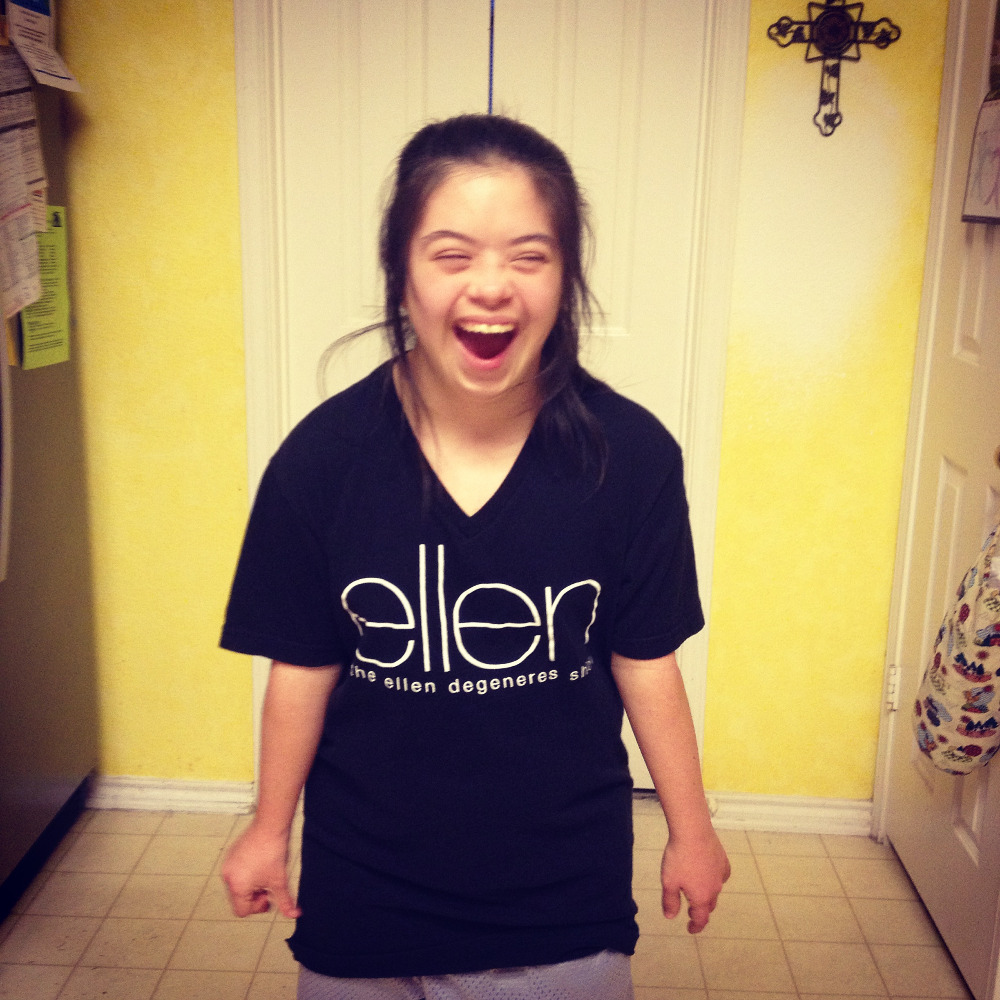 Olivia LOVES Ellen Degeneres!
Organizer