Dear Prospective Donor,
The Fire Museum of Maryland is a 501(c)3, and we are working to bring the Mayor Thomas D'Alessandro, Jr. fireboat, "Tommy," to the museum for permanent exhibition and preservation. We need your help in this effort.  We are asking that interested parties donate funds, and present a letter to the museum of support for the project.
These five things are all that we need to accomplish for our PHASE-1: 
1.      Cutting and welding for transport, Iron Workers Local 5 .,……………………...DONATED
2.      Transport to the museum:
a.       Trucking Services, B L Enterprise Inc.………………………...……......…......……DONATED
b.      The state of Maryland associated permits & fees……………..………………DONATED
c.       Escort services, by Maryland State Police…………………..………..……..……DONATED
d.      Crane services (reduced rate), Eastern Crane Services ...……….....……..…...$12,000
3.      Foundation and building alterations needed
a.       Overhead door blocked in, by Domenic Petrucci…………………..….….…..DONATED
b.      Concrete for foundation……………….....................................................….……..……..$9,000
c.       Design of foundation Walkley Eng. & CityScape Eng.…….......................……...$5,370
d.      Estimate for foundation pad, ………………………...………....................................….$22,675
4.      Repainting for preservation, IUPAT ……………………............……………………… $42,400
a.      Paint Estimate Sherwin-Williams (Discounted)……………......…………………….$9,000
5.      Ownership of the "Tommy," Tradepoint Atlantic…………………………...…..DONATED
                  TOTAL: $100,445
PHASE-1 GOAL: $100,000
Decommissioned from the Baltimore City FD in 2015 it was eventually sold for scrap. Part of the boat was saved for future plans that never happened. Cut off at the waterline, and behind the deckhouse, the bow has sat at Sparrows Point languishing. We have a plan to save it and place it on a foundation at our museum. The bow, wheelhouse, forward monitors, and part of the deckhouse would remain intact. The tower with the monitor would be preserved and moved forward on the deckhouse. The Boat would be repainted with new paint in its white over the red color scheme.
PHASE-2: After it's in place at the museum electric will be run to illuminate the boat at night as well as all of its original lighting fixtures. The Monitors will have new custom tips made and be reworked to accept 2 ½" line feeds so we can bring the Tommy back to life by pumping water through the monitors.
PHASE-3: The Wheelhouse would be restored to a time period in the vessel's life (the goal is 1956) and the remains of the deckhouse would be converted into modern rotating exhibit space covering topics on Fireboats, and Mayor Thomas D'Alessandro, Jr., BCFD Captain Smith, etc. Please contact me for further information.
Please help us in bringing Tommy Home! 
                                 Special Thanks to Our Tommy Partners


Associated Italian American Charities, Inc.
Baltimore & Chesapeake Steamboat Company
B L Enterprise INC
Baltimore City Fire Department
BCFD Captain James Smith's Family
Birchview Vineyard
CityScape Engineering LLC
Craftsman
Delta Contractors & Associates
Domenic Petrucci Family 
Eastern Crane Service
Eastside Church of Christ
Excel Sportswear
Holmatro
International Union of Painters and Allied Trades
Ironworkers Union Local 5
Irvin H Hahn Co
Maryland State Police
Michael J Walkley PA Engineering
OConnor Cares Solutions
Project Stevedoring LLC
Propeller Club of the US Port of Baltimore
Red D Arc
Redford Excavating LLC
Ruxton Services LLC
Sherwin-Williams
Speaker Nancy Pelosi 
State of Maryland
Steamship Trade Association of Baltimore Charitable
Terminal Corporation
The Paul & Nancy Pelosi Charitable Foundation
Tradepoint Atlantic
Victory Steel Co Inc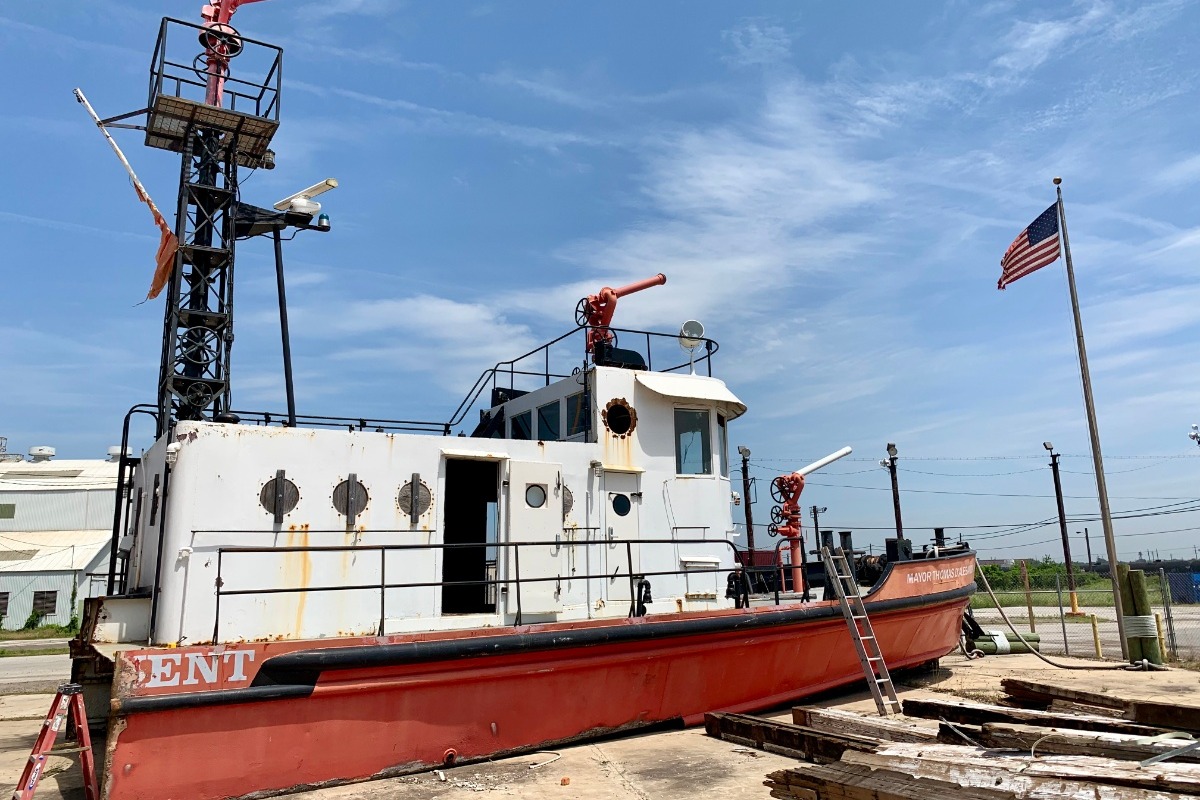 Organizer
Paul Rubenson
Organizer
Mays Chapel, MD
Fire Museum of Maryland (Fire Museum of Maryland)
Registered nonprofit
Donations are typically 100% tax deductible in the US.