This fundraiser is located in
Help Ender Survive Stage 4 Lymphoma
Following the wake for their maternal step-grandfather,  Sierra(aunt) and I(Nena, grandmother) brought all three of our grandsons, Tucker(7), Ender(5) and Ryker(2) back to stay with Bob and I for a few days. On Wednesday, August 12, Sierra found a hard lump about the size of a shooter marble on the back of Ender's head that was painful when touched. It had not been there when they were bathed the night before. There was no evidence of any injury, or bug bite. It had just appeared out of nowhere. The boys had an appointment on Friday for school physicals at an Urgent Care and their mother pointed out the lump. Ender was sent to the Imaging Center at Winchester Medical Center for an ultrasound and an appointment was scheduled with his pediatrician on Monday. The pediatrician believed it to be an infected lymph gland and prescribed an antibiotic with a directive to bring him back if there was no improvement in two weeks.  Ten days later Ender took the last dose of Augmentin.  The next day, Friday, August 28, 2020, one of the worst 36 hour periods our family has ever experienced began in late morning. 
I called Racheal(mom) just after 11:00 a.m. after they picked up Ryker from my house to see what the doctor had said about there being no apparent change to the lump mistakenly remembering he told them to call when Ender finished the antibiotic. She reminded me it was actually two weeks but Ender was not quite himself and  some swelling had begun on the side of his neck. They had moved into a trailer in Wardensville, WV in March but were still in town and would go ahead and call. The triage nurse she spoke with determined he should be seen and gave them a 1:15 p.m. appointment. The pediatrician concluded further investigation was warranted, prescribed Zithromycin, ordered blood work and a CT scan to be performed as soon as it could be scheduled. He suspected Cat Scratch Disease which was supported by the recent addition of a mother cat and two kittens to their household. Rachael and Ender went to get the labs done then returned to our house. By the time I got home a couple of hours later Ender was exhausted, had circles under his beautiful little eyes and the swelling on the side of his neck had grown to the size of my fist.  We visited a short while before they all went home.
10:30 p.m. - Rachael called to tell us Ender had developed a fever so she was taking him to the ER. She had been taking his temperature about every ten minutes since he had gotten out of bed and it was higher each time. It was over 103 degrees when they arrived at the ER.  He was given IV fluids, fever reducer and a round of IV Zithromycin while labs were repeated and a CT scan was done. The ER doctor also thought it could be Cat Scratch Disease. Everything Ender was experiencing was typical symptoms of that. He was discharged at 5:00 a.m.  By then the swelling in his neck had hardened. This explained how we had managed to miss the lump on his head in the bath... it hadn't been there then.
9:00 a.m. - The ER doctor called Rachael. He had gotten the results of the tests and now believed it was cancer. He had consulted with UVA Pediatric Oncology and wanted her to bring Ender back to the Imaging Center for a chest X-ray by 10:30 a.m. to see if any nodules were encroaching on his lungs. Rachael was, needless to say, distraught when she called to tell us. We had continued with plans to meet our niece and nephew in Woodbridge, about two hours away, prior to picking up Sierra and Zach at the airport at 4:20 p.m.  We left home at 7:15 a.m.
Phone calls and information sharing with family began. 
11:00 a.m. -  The X-ray had been done so Rachael and Ender started for home. Before they arrived the ER doctor phoned to say they wanted Ender to return to the ER to be processed for ambulance transport to UVA. He assured her the process would take some time so she could go home and pack some things before coming back. 
11:45 a.m. - Rachael and Benjamin(our son/Ender's stepfather) were packing for themselves and the boys; Rachael would ride with Ender while Benjamin followed with Tucker and Ryker. We were now planning to meet them in Charlottesville after retrieving Sierra and Zach. Once again the ER doctor called. Once again there was a bend and fall in this roller coaster ride. He had spoken directly with a Pediatric Oncologist who had reviewed Ender's records. They were now eliminating the ambulance transport in favor of them driving straight to UVA Medical Center as soon as possible... staff there would be awaiting their arrival. Absolute terror!!!
Things moved and changed very quickly through the rest of the day. Ultimately, Rachael and Benjamin took the boys and headed to UVA; Bob and I went to Dulles where we told Sierra and Zach what was happening; we found a local chain motel where we jumped through ridiculous motel red tape to book a room from a distance for Benjamin and the boys before we could head home to drop off Zach then turn right around and drive to UVA. 
9:30 p.m. - We arrived at UVA where Ender was still in the ER waiting to be sent to the PICU. Only Benjamin and Rachael would be allowed to see him once he was admitted. Even then the UVA doctors were discussing moving him from oncology to peds because it could still be Cat Scratch Disease. They followed through with a CT scan he had been prepped for but not the biopsy that had been planned for that night. 
Things progressed as you would imagine from that point forward. Some tests were repeated, more were ordered and performed. A bone marrow biopsy and lumbar puncture were scheduled for Tuesday, September 1. On Wednesday afternoon... my birthday no less... Ender was diagnosed three weeks to the day after finding the initial lump... anaplastic large cell lymphoma.
We learned more in the next few days... T-cell, ALK-positive, Non-Hodgkins but on Thursday, September 10 we learned the worst yet... he is stage 4. In one month our little man had gone from being healthy and vibrant to being a week into chemo treatments. We are devastated. He, on the other hand, continues to be a bright, funny, happy little guy who just doesn't feel so good. What a love!
The Yellow Door Foundation at UVA is providing an apartment while Ender's treatments continue. He will be admitted for five days of chemo as often as his blood counts will allow. The expectation is six to eight months of treatments. Tucker and Ryker will stay with us and visit as often as possible when Ender is out of the hospital. Rachael has started driving back and forth to work at Spring Arbor in Winchester. They have kindly been willing to work with her in arranging a schedule that allows her to be with Ender when she needs to be, She is working some double shifts to shorten the number of days she has to be away. Benjamin, who is currently between jobs due to Covid,  is with Ender all the time. Sierra travels to Charlottesville on weekends to help. 
Trying to keep up with their rent, household expenses, travel expenses and costs associated with being away from home is already a challenge. We are asking for donations to help financially support our young family through this crisis so they have a home to return to when Ender beats this awful disease. Also, to shine a light on the efforts of and support by the Yellow Door Foundation. 
Please help us support Ender and his family! Your financial support will be greatly appreciated! #ENDERSTRONG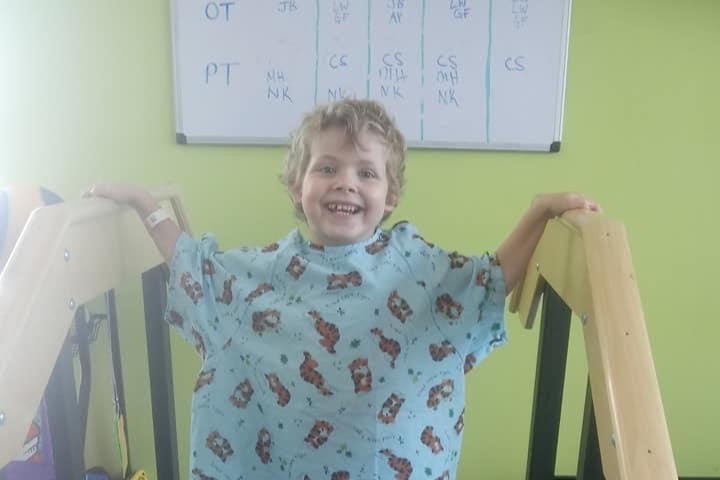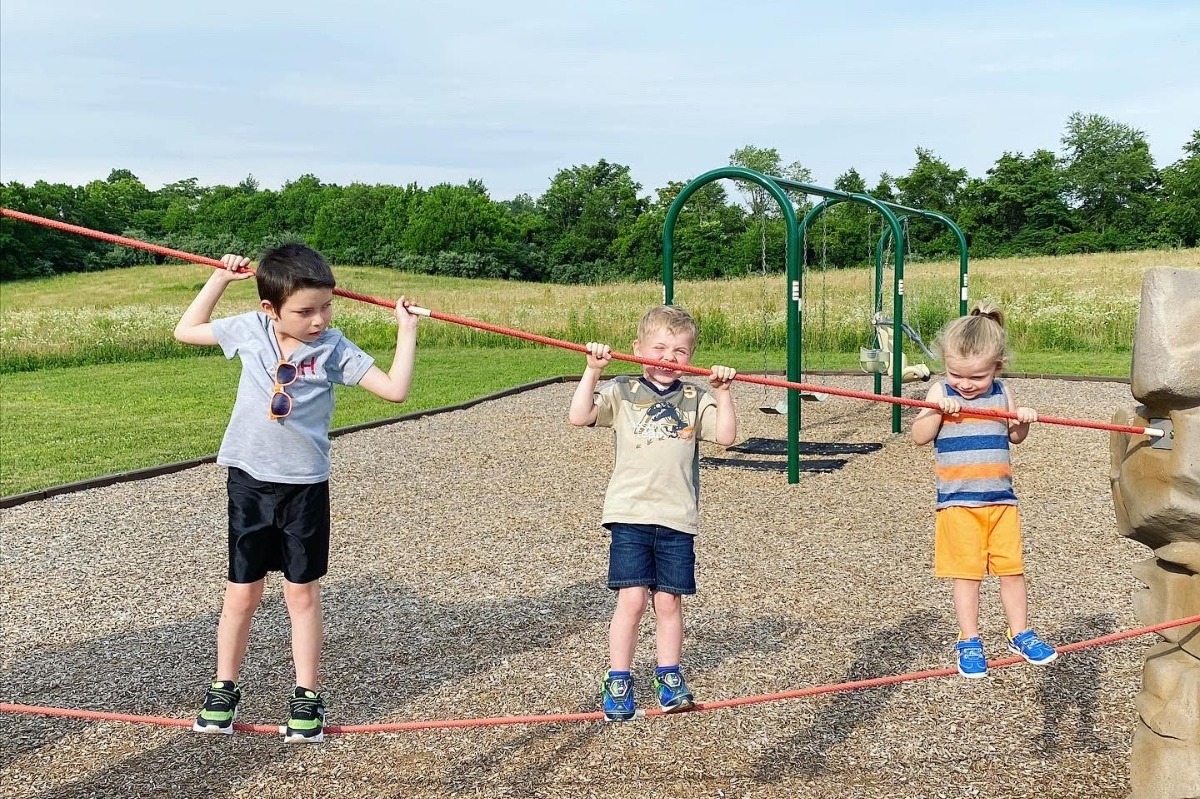 Fundraising team: WE LOVE ENDER! (2)
Sierra Hortie 
Organizer
Raised $1,050 from 2 donations
Stephens City, VA
Nena Koch 
Team member
Raised $200 from 1 donation
#1 fundraising platform

People have raised more money on GoFundMe than anywhere else. Learn more

GoFundMe Guarantee

In the rare case that something isn't right, we will refund your donation. Learn more

Expert advice, 24/7

Contact us with your questions and we'll answer, day or night. Learn more