Every Heroine Needs Her Hat!!
What do you stand for??
In April 2017, the night before Easter, I was attacked, beaten and unsuccessfully raped while walking to my car. I fought hard. I screamed. I fought some more...and never stopped screaming. After being in the hospital for 2 days I left looking like a monster and suffered from a severe concussion. My two little girls were frightened of me for days. It was my hat (and all of my supportive family and friends) that saved me. I began wearing several of my hats all the time...they allowed me to feel normal again. I was able to drop my girls off at school again. I was able to go to the grocery store again. I was able to go for a short jog again. All without feeling like I was being judged or stared at. My hats (as silly as it may sound) allowed me to begin to feel strong again....and get my life back!

I went public with my assault 1 month after it occurred and I was overwhelmed with the outpouring of love, support and empathy from friends and people I hardly knew. Women began to tell me their stories of assault and how they had experienced something similar. It was intense and eye opening. It has taken time to absorb all the changes that have occurred within me because of this one, tragic night. But one thing is for certain, I now recognize the heroism in all women because of life events they have had to endure.
A couple of months after my tragic event a good friend sent me a hat as a gift. I had commented on a picture I had seen of her wearing it about a month prior and knew I had to have one. All it said was "Grateful" and that was all it needed to say. I WAS GRATEFUL. To be alive. To be healthy. To have 2 beautiful children and an incredible husband. To have such an amazing core group of female friends that have supported me for years. I wear that hat A LOT! And get compliments on it all the time (Thank you A.M.)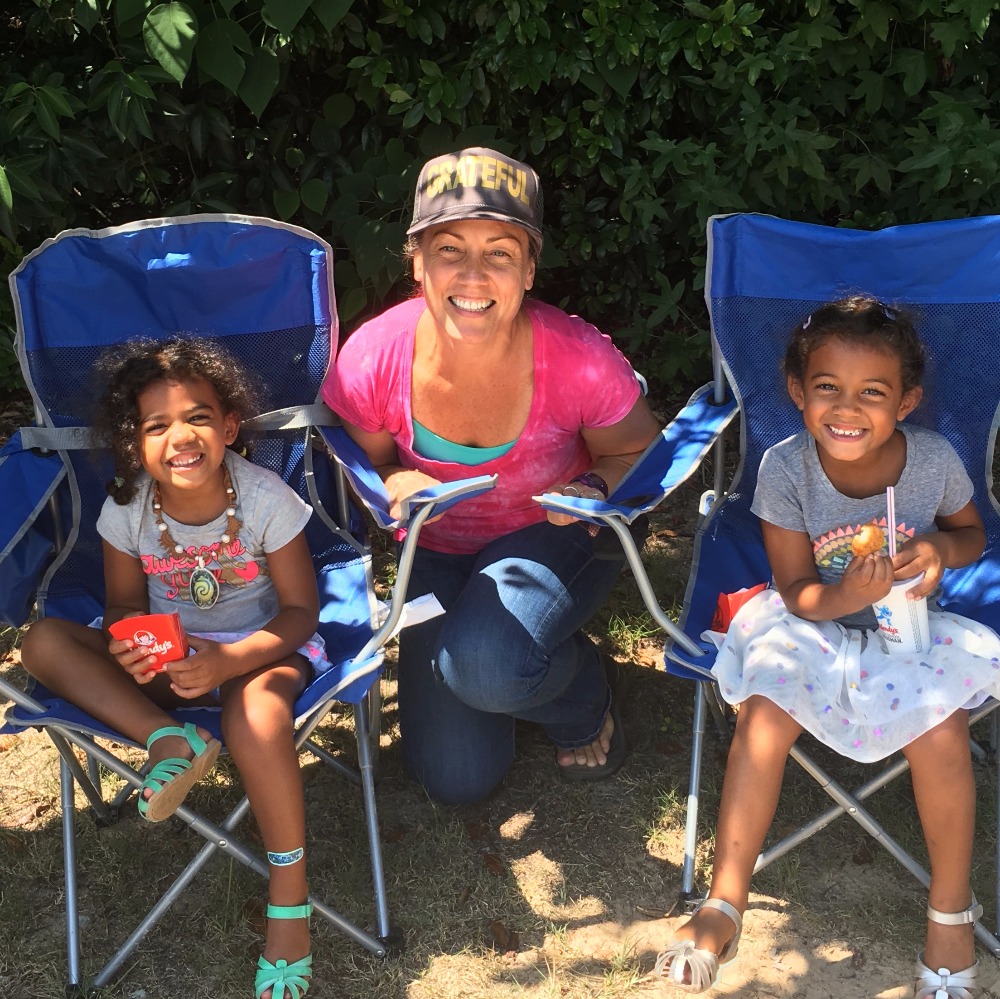 Throughout this entire process I began to realize so many things about people and my life.   We ALL need to do our part to spread love and kindness throughout this world.  Although a "hat" isn't going to solve all of our problems they have absolutely been the avenue to help me live my life and keep going every single day, despite my pain, fears or inability to shower ;) 
During my happiest and worst times of life...I had a hat:)
Playing sports as a child/teenager/adult....Hat!
After my kids were born and I went sometimes days without a shower....Hat!
On my long runs when I was a marathon runner....Hat!
After being beaten and almost raped by a stranger....Hat!
After being diagnosed with Type-1 and I could hardly bring myself to get out of bed...Hat!
The day I ran the AZ Ironman...Hat!
Hats have helped me during times of vulnerability. Times of bravery. Times of gratitude. And times where it was all I could do to rise up so that I would not sink and drown in my pain.  
October 1, with your help, I will launch "Hats For Heroines" (www.hatsforheroines.com).  It will serve as a platform for honoring heroic women, spreading awareness about heroic causes, and selling heroic hats with a message to spread love.
So basically I have just over a month to get this incredible, life-changing company off the ground.  I have already had interest from people all over the US, in Guam and France...so the pressure is on. 
The GoFundMe donations will be used to help me get started...to pay for the equipment and materials needed to create and produce the hats (equipment and materials alone to get started is $1500+) and all the legal and business fees (over $500).
i stand for...my kids, my family, all women, all races, love, human rights, kindness, knowledge, acceptance and for what's right!
i stand against...hate, racism, discrimination, bully's, inequality, ignorance, intolerance, and all that is wrong in our world!
My mission for "Hats For Heroines" is to honor women who rise up everyday and fight for what they believe, to spread awareness about powerful causes and to send a message of love and kindness through a hat.
Once launched, my hope is to reach thousands of women to help them feel stronger, more powerful and to let them know that they are not alone!  
We all have a Heroine in our lives....BUT...Each of us also has a HEROINE inside of us. We are all vulnerable. We are all brave. We are all gracious. We are all unsinkable.  Everyday we get up and LIVE and fight for what's right. We are HEROINES!!
AND EVERY HEROINE NEEDS HER HAT.
I opened a store on etsy... 
https://www.etsy.com/shop/HatsforHeroines
Please check it out...if you'd like to purchase a hat, Great!  If you'd like to Donate to help me get started, Awesome!  Either way I would LOVE the help and Look Forward to starting this up and changing some lives:)
P.S.  If you order a hat...please note that delivery will be 4-6 weeks because I am still in start-up phase.  If you have questions, please reach out.
Thank You for reading and supporting this incredible cause!!

Organizer
Heather Forbes
Organizer
Charlotte, NC