Dine Land and Water Covid-19 mutual aid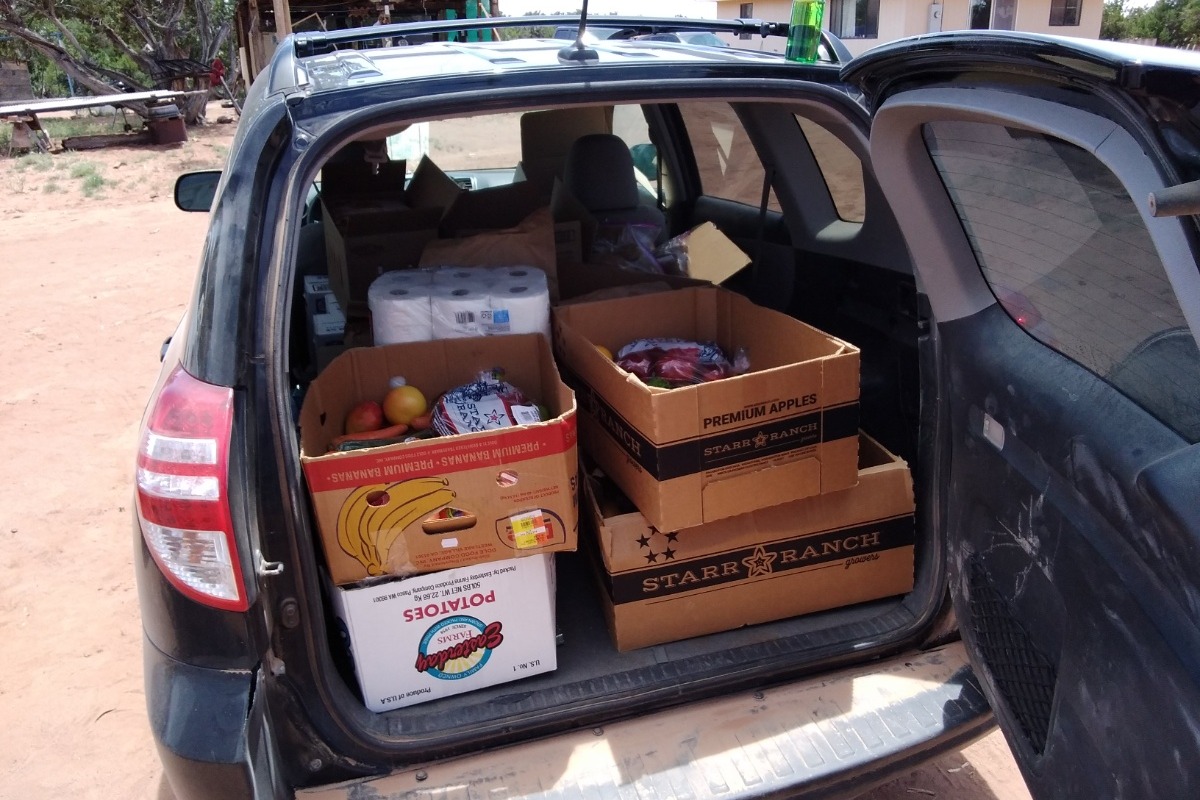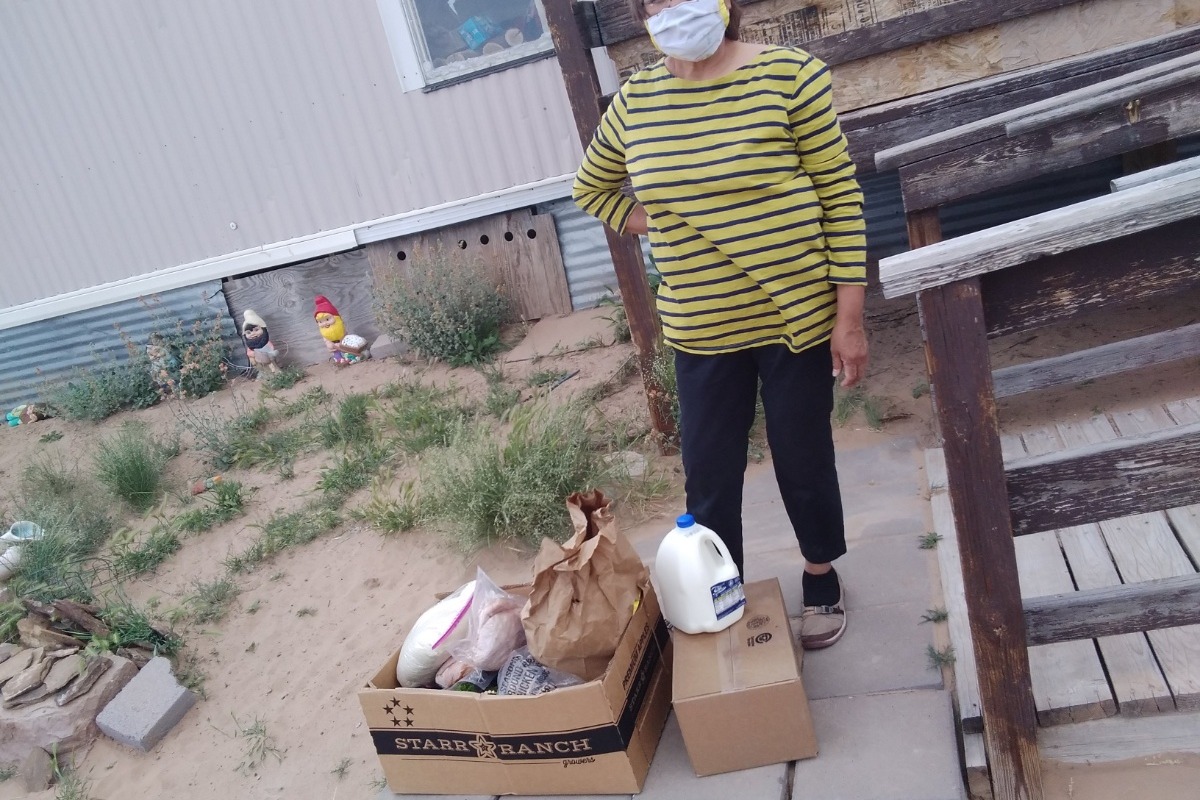 Hello,
As of april 20th, there are over 13,00 Covid-19 cases on the Navajo Nation with 43 deaths and growing exponentially. This past weekend the Navajo Nation issued a 57 hour stay at home order, urging all of our relatives living here on the Navajo Nation not to travel. This raised some concerns to Dine'Land and Water about how prepared our relatives are as far as having food as well as water to hold them up. Most of our community are elders that often live alone. As our elders are particularly vulnerable to the virus, now is as important as ever to use the community support and resources we have been building over the last five years to help out. As younger people that are more able to take the risks of going to stores and gathering supplies, we have been supporting our community since the beginning of March. Dine' Land and Water has been using its limited resources to find the products to create home made alcohol hand sanitizers, disinfectant sprays, gloves and home made face masks with filters. We have been able to distribute these necessities to our immediate community and family. We see how important it is for our community to be armed and ready for the virus, and we want to continue and expand the deliveries in the Sanders area and to fellow organizers in their communities.
For the past five years Dine' Land and Water has been using our trucks and trailers to hual water from the local wells to our community, cutting wood in the wintertime for wood burning stoves, and planting gardens in the springtime. We do these mutual aid projects to build up our resources here on the reservation and promote food sovereignty as well as community support. In the winter times, we try our best to be in solidarity with our elders and fellow organizers of the Big Mountain areas who have been resisting relocation. There we hual wood, deliver food and winterize homes.
We not only want to build resources and promote sovereignty in the Sanders area but are coordinating our efforts between organizers in the Red Mesa and Big Mountain/Rocky Ridge areas. This fundraiser is for three ccommunities that have been doing work for a long time. We are going to use what we have been doing here to coordinate with their work, and get them hand sanitizers, masks and food. We are fundraising for 12,000, with 2,500 going to mutual releif for each community of Sanders, Red Mesa and Big Mountain/Rocky Ridge. The remaining 2,000 is for long term projects in Sanders.
Our response is not just about Covid-19 but part of the ongoing work we have been and will continue to do. In the short term, we want to continue doing mutual aid to deliver supplies such as food, water, toilet paper, bleach, hand sanitizer, gloves, masks, soap as well as handwashing stations. In the long term, we want to continue building gardens in the local community to promote food sovereignty. We want to empower our relatives to have their own gardens and not be dependent on the grocery stores especially in light of this Covid-19 pandemic. This is why gardening projects and the work we do throughout the year builds the kind of infrastructure we need to make it through crises like this. In the long term our resistance work will continue to build the resources we need to take care of our elders, and build support between and within our communities.
Once again we just want to thank you all for your continued support through out the years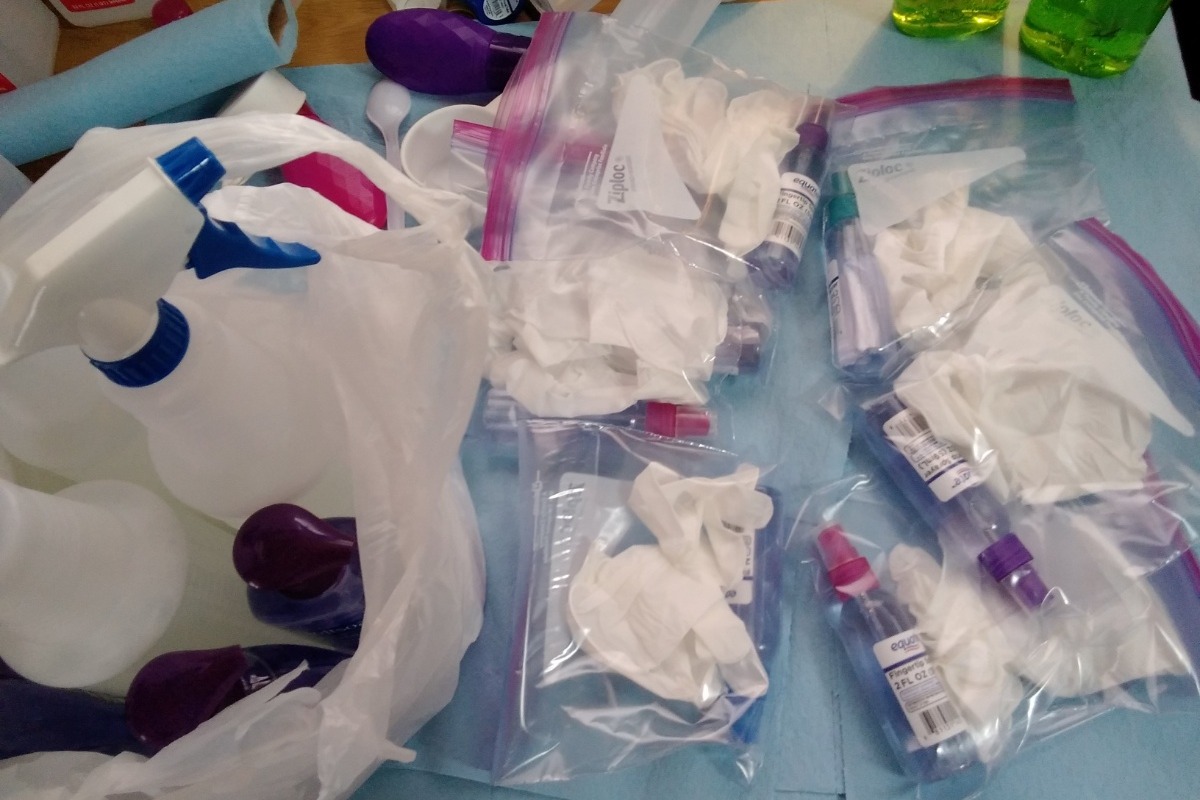 um
Organizer
Mercury Bitsuie
Organizer
Sanders, AZ