Torn ACL surgery for Anne Tully

Who is She?
Anne Tully is our role model, inspiration, and a positive light in the Tampa community.
Anne is an American Parkour certified instructor and trains anywhere from 1-4 hours per day in aerials and circus arts, and has even been featured on American Ninja Warrior. She volunteers her time to local charities, benefits, and performance groups, while accepting meager tips as a parkour and aerials instructor, as well as program and event coordinator at Shinobi School. And she does all this while juggling a full time job at Busch Gardens.



What happened?
Anne was recently donating her time to a local performance group for an upcoming event. The night before the event, her and her partner attempted to rehearse one more time and in a freak accident her partner fell in a way that kicked her knee and dislocated it, and in the process tore her ACL. Subsequently it dislocated again when she tried to stand on it, causing more damage to the area.



How is she doing now?
Anne is one of the most positive people we know. And being in a position of leadership she hides everything behind a smile and continues all of her regular duties to the best of her ability. She currently has to wear a stabilizing leg brace to keep her knee from constantly dislocating, and regularly has to use a crutch or a cane. The cold aggravates her knee even further, and regularly she'll wake up in the middle of the night from the pain. If not for her amazing team members, volunteers, friends, and support system to help her with her day to day duties, she would not be able to perform all of her daily routines.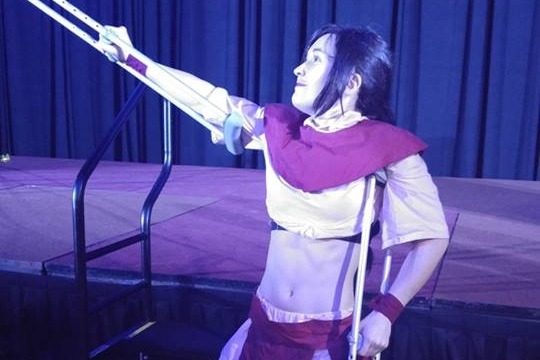 What happens next?
Anne has a torn ACL and a partially torn meniscus. She is scheduled, with general anesthesia, to have reconstructive surgery on her ACL in order for her to be able to bend or fully extend her leg again. They will be taking tissue from her patella to use in the reconstruction of her ACL which will leave her bedridden and unable to walk for a week, of which she will not be able to work. And then she'll be on crutches for another couple of weeks while she relearns to walk again. Her insurance will not be covering all of it, and her insurance has denied many of her submitted claims thus far. She's already paid $2,300 out of pocket, and will need to pay an additional $1,300 on 1/30/18 for her operation. She will not be having her meniscus repaired in this operation.
To assist with her Rehabilitation at home she will be using a Cymedica QB1 Rehabilitation System 3x a day 6x a week. In conjunction with that, for 6 to 9 months, she will need to travel to physical therapy three times a week in order to get back to where she started before the accident.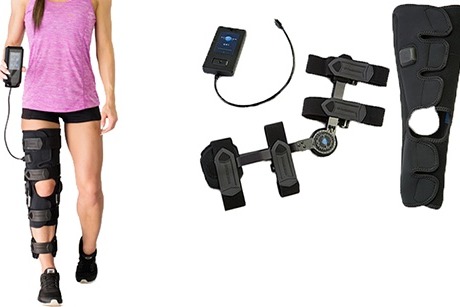 Where will your donations go?
-Recoup her $2,300 out of pocket expenses
-Recoup her $1,300 out of pocket surgery
-Lost wages due to inability to work while healing
-Cymedica QB1 Rehabilitation System
-Post surgery physical therapy
-Medications
-Post-operative doctor visits
-Unforeseen Post-operative expenses
-Basic living expenses during the recovery period




Even if you cannot donate, please consider posting or sharing this with others. We know Anne would appreciate non-financial acts of kindness such as offers to maybe deliver a meal, help with her 3 cats, or help drive her somewhere (she will be unable to drive herself for one month). Thank you so much for taking time to read this, your generosity, love, and support is appreciated.