My daughter is 12 years old, and has been a healthy child her whole life.  She has always brought us good grades, awards, loves musicly videos, is awesome at her favorite sport of soccer, loves Starbucks, was crowned as Queen at her Peruvian dance (festejo) for 1st place, and loves being with her family and friends.
Janice was at her socccer practice doing some drills when she slipped and fell on her bottom, landing on top of her cleat.  She hurt her ankle as well, so she didn't pay any attention to her lower back until 3 weeks later when the pain started to bother her at school during P.E.  She coulnd't sit in class comfortably anymore, or move as easilly at home. She started to ask for notes to skip running during P.E., could not concentrate in class, and started to eat less. Finally, after taking her
to
the ER, Pediatrician doctor and surgeon, we were told that she just had a really bad hematoma on her right buttock, which needed rest and pain medication.  But as the days passed by, she was not getting better, but rather worse.  The icing on her bottom and pain medicine was not doing it for her anymore.  She started to wake up at 5am, then 4am, and finally at 3am, asking for ice and more pain medication.  At this point, I took her to the Urgent care, and the doctor sent me to the ER.  This time she was showing fever, and was very pale.  Janice was admited to the hospital, and a cat scan was done at that point, so doctors could see what is really going on.  This is when the whole nightmare started, as the pictures showed Janice had a tumor.  This was devastating for us, but did not tell her anything until a biopsy was done.  Unfortunately, the results were positive on a very aggressive cancer called Alveole Rhabmyosarcoma had been growing, touching other organs internally.  This is a life changing situation for us, and now my wife needs to stop working to take care of our daughter.  Janice will be home schooled so she could finish 7th grade, and continue on with her treatement to half of 8th grade. 
The funds we could obtain will be used for her medical bills and to pay off bills, as half of our income will be gone with my wife not working.  This will give us some peace of mind, so we could concentrate on taking care of Janice and any special needs she may need during or after her chemotherapy and radiationn process.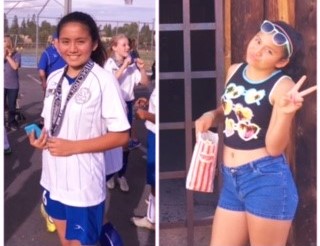 We thank every one beforehand for your generosity in trying to give back to my 12 year old the life she deserves.  This means so much to us.

Organizer