Help Care for Your Pet with the Ultimate Pet Fundraising Guide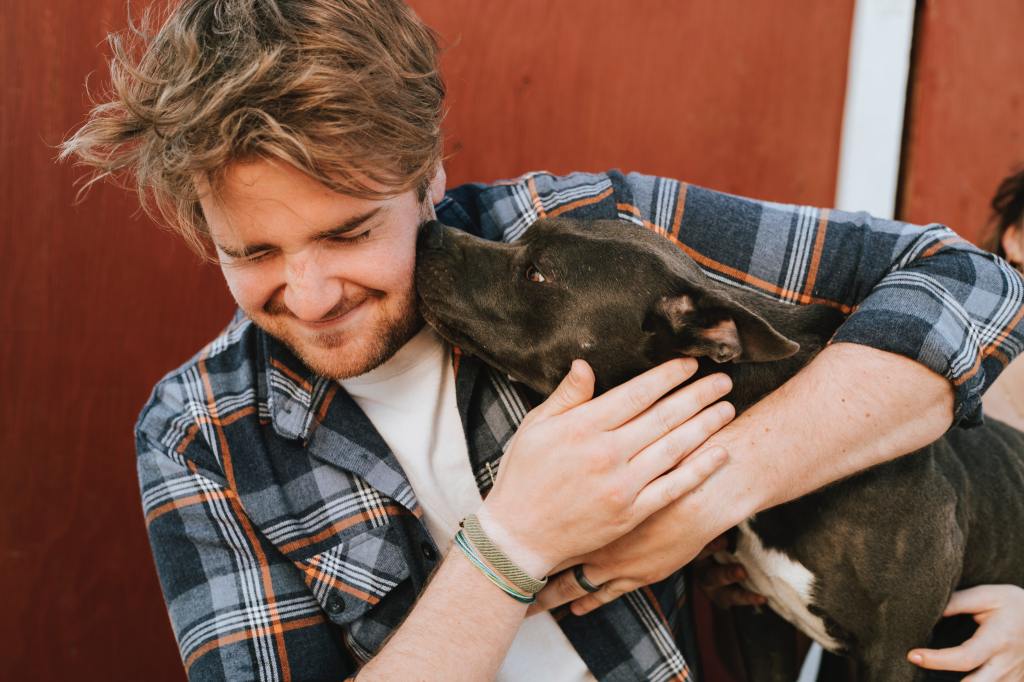 Almost half of the adults in the UK own a four-legged friend. According to the PDSA 49% of UK households have a pet and are familiar with the sound of a thumping tail against the furniture or that gentle purring first thing in the morning. Your pet's presence is truly woven into the fabric of your everyday life.
That's why when your pet goes missing, falls ill or needs an emergency operation, it can shake you up and leave you feeling anxious about the future.
Crowdfunding for pet expenses can ease financial burdens and enable you to get your two- or four-legged friend the help they need, when they need it. Whether you own a cat, dog, guinea pig or tortoise – or any type of animal in between – this pet fundraising guide offers fundraising tips for animals that will double the donations for your pet fundraiser.
Four ways pet fundraising can make a difference
Maybe your dog was injured while out on a walk and now you need help with vet bills. Or perhaps you just need some cash to get your parrot sanctuary off the ground. Take a look at four ways that raising money on GoFundMe can help you and your pet.
1. Fundraise for pet emergencies and accidents
Britons spend more than £11bn on their pets each year according to research. This is not all that surprising given that emergency vet treatment can run into the thousands of dollars. In an ideal world, we'd have some money set aside for our animal and bird friends, but we're often caught financially unawares in emergency situations.
Sir Thomas Trueheart, a brave feline, is just one cat who was faced with an emergency situation and was in desperate need of help. Sir Thomas was found wandering around blind with severe injuries after a cruel human threw acid in the fluffy cat's face.
A good samaritan took him to the vet's where he stayed for over a month, receiving expensive pain relief, operations and skin grafts. To help offset the huge vet bills, his rescuer created a pet fundraiser on GoFundMe and raised over £10,000. In the end, Sir Thomas lost an eye and will have lifelong medical problems, but he made an incredible recovery from the traumatic event and now lives peacefully with people who love him.
2. Fundraise for pet travel expenses
Airfare isn't only expensive for humans – airlines still charge a small fortune if your pet has to be checked in as cargo. Perhaps you're moving and need to get your dog from your old home to your new one or perhaps you need to buy a plane ticket for yourself so that you can reach your newly adopted pet. Starting an online fundraiser can help you offset these travel expenses.
That's exactly what Ilona Thomas did when she needed to be reunited with her beloved cat Mellow. In 2011, Mellow escaped from home and was never seen again. An amazing six years later, Ilona received a phone call: someone had found Mellow! Ilona had moved to another state by that point, so she created her fundraiser, Bring Mellow Home, to buy a plane ticket for the kind soul who had found Mellow.
3. Fundraise for euthanasia and cremation costs
It's certainly not something you want to think about, but you may be at that point where putting an end to your best friend's suffering is the right thing to do. Sadly, having your pet put to sleep at home can cost anything from £260 to £310, according to an article by The Mercury News and having your pet cremated can cost anything from £70 to £330.
Starting a fundraiser to cover these costs helps you to have your pet put to sleep as soon as it's needed. That's what Ashley felt she had to do when her dog Gypsy was diagnosed with cancer and became very ill. Her GoFundMe fundraiser enabled her to pay to have her put to sleep so that Gypsy could feel comfortable and safe in her last moments.
4. Start a pet fundraiser to support your favourite animal organisations
If you're a member of a big charity helping animals far and wide, you already know how much money it takes to run an organisation. Or maybe you just need funding to get your own organisation off the ground. Pet fundraising helps you raise the money you need to get your Certified Charity status and pay for any start-up costs incurred while launching your charity.
Jason Parker relied on GoFundMe to help him start his very own charity called Gunnar's Wheels. The organisation is named after Gunnar, his black labrador who was hit by a truck and left paraplegic. Gunnar's Wheels provides injured or disabled dogs with wheelchairs that their owners can't afford to buy. When Jason discovered that the wheelchairs cost between £100 and £550, he knew that he needed some extra money to make his dream come true. Thankfully, he was able to raise over £100,000 through GoFundMe to help other dogs get around and live their lives to the full.
For more inspiration, read Fundraising Ideas for Animal Charities.
Five powerful tips to help your pet fundraiser get to more donors
When starting a fundraiser from scratch, it can be tricky to know exactly what information to include and how to promote your cause to the wider public. Don't worry! – we've got five tips to get you off to a purrrrrfect start!
1. Tell your pet's story
Who doesn't love reading a gripping tale? And when the protagonist is an adorable pet in need, animal lovers simply won't be able to resist.
To attract potential supporters, you need to write a fundraiser story that explains what your pet truly means to you and why you need help. You'll need to include multiple photos of your pet, since nothing brings in new donors like adorable animal pictures.
For more specific tips, take a look at our blog post Writing Your Fundraiser Story: A Comprehensive Guide. Or read the story of Penny Chicken, a Silkie chicken with a fabulous hairdo, for a wonderful example of what a compelling story looks like.
2. Step up your social media game
When your fundraiser starts to draw attention on social media, new donations usually follow. Sharing your fundraiser link on Facebook is just one of a variety of ways to get your fundraiser out to the public. Here are a few more ideas to help you on your way. Caitlin Stewart's GoFundMe for her animal rescue farm is a great example of how a strong social media presence can lead to fundraising success.
Create a unique hashtag
A short, punchy fundraiser hashtag will help draw attention to your cause and encourage your network to share your fundraiser link. Use your hashtag in your Instagram, Twitter and Facebook posts to make them more shareable. Do you need some help brainstorming? Read our blog post How to Create a Fundraiser Hashtag that Inspires Donations.
Get tweeting
Twitter is a place where animal lovers unite. Accounts like We Rate Dogs have rallied in their support for GoFundMe dog fundraisers in the past. Upload a cute photo of your pet in a tweet and include a few popular pet hashtags. You never know who'll sit up and take notice.
Do you need more ideas? Take a look at our blog post How to Fundraise on Twitter to get more Donations.
Use Facebook Messenger
While it's important to post your fundraiser link on your Facebook timeline – why not use Facebook Messenger too? You can send individualised messages to your close friends and relatives via Facebook Messenger and make a more personal connection. Our blog post Your Guide to Facebook Fundraising offers plenty of other tips.
Try out Instagram
Instagram was practically invented for sharing cute animal photos! Screenshot a photo of your fundraiser page or your pet's best headshot and then share it on Instagram with a short message explaining your cause. Don't forget to include the link to your fundraiser in your Instagram bio so you can tell people "Click the GoFundMe link in my bio to donate!"
3. Be upfront with what you need
Knowing how to raise money fast for your pet's surgery can be very daunting. If you have some hefty vet bills to pay, you may want to share pictures of them on your fundraiser page. This will show people that your fundraiser is legitimate cause while giving your supporters a clearer understanding of your precise needs. If you do decide to post a photo of any bills, make sure that you cover up any sensitive information, such as your address or payment details.
Troy Bowman's fundraiser for his beautiful white husky called Blue is just one example of how to be upfront when fundraising.
4. Rely on your offline community
The internet has no shortage of cute animal content posted and viewed by a thriving community of animal lovers. If you've already found support online, why not try sharing offline for maximum results? Online fundraising without social media can be very effective when done well. Here are just a few ways to get in touch with people in real life.
Make it personal
Contact your friends and relatives via text, email and phone. You'll be amazed what a difference a personal message can make. Fundraising email templates can give you a useful general framework for your personalised messages.
Print fundraiser flyers
Rallying the support of your community is one offline fundraising strategy. Get out and about and hand out flyers for your fundraiser or post them in your favourite shops – especially pet shops.
Get in touch with the animal community
Find animal groups in your community and meet up with them to spread the word about your cause. Nextdoor and Facebook are good places to start looking.
5. Post frequent fundraiser updates
Once your friends and family members have contributed to your fundraiser, they'll probably start wondering how things are going and what happened next. Don't leave your supporters in the dark! Post frequent updates to keep people in the loop. You can also use fundraising updates to thank your donors or let everyone know that you are still in need of support.
Progress photos or videos are a wonderful way for your supporters to feel connected to your fundraiser. It also makes people more willing to donate again or share your fundraiser with others.
Are you ready to start your successful pet fundraiser?
Whether it's a rattlesnake bite, a food mishap or a long-term illness, we understand that life with a pet isn't always easy. However, it's important that you're able to provide your pet with the love and financial care that they need, when they need it. If you're running short on funds, then GoFundMe is here to help. Take the first step by starting a fundraiser for your furry friend today.