Take On Dry January for Charity and Do Your Bit for Climate Change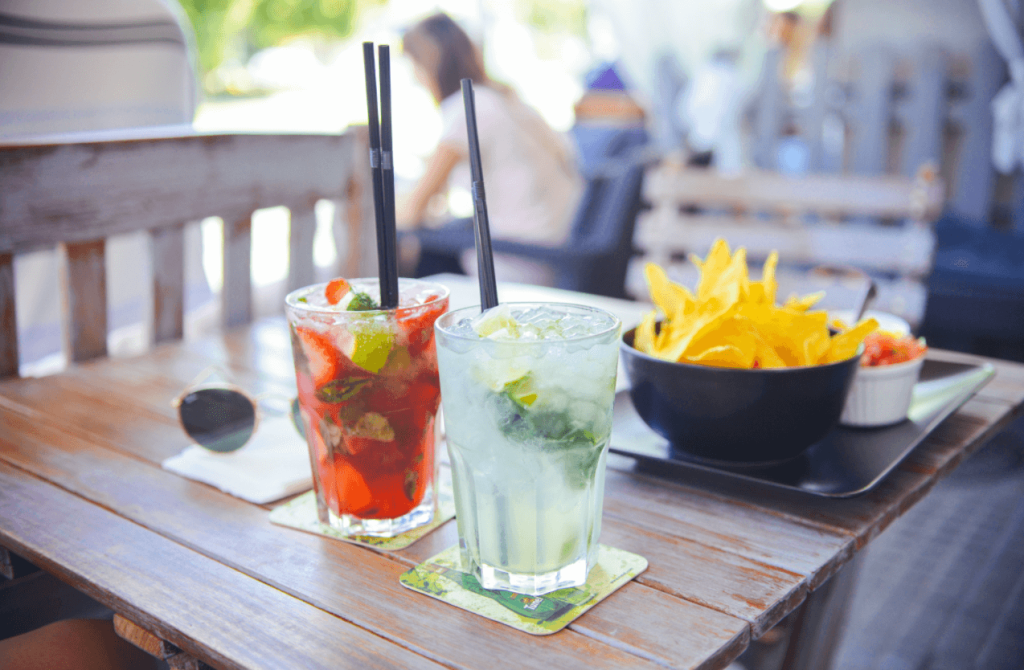 Thinking of committing to dry January for charity? It's not just the hangover you will avoid, you could also be doing your bit to combat climate change. Many people think about the impact of what they eat has on the environment but few think about the effect the amount they drink can have on the world around them.
The production of alcohol alone uses a huge amount of energy and that's before it is shipped off to suppliers across the globe leaving a significant carbon footprint.
Why not ditch the booze this January and do your bit for the planet at the same time by raising funds for charity. Read on for tips on how to do dry January.
What effect does drinking have on the environment?
The production of alcohol leaves a surprisingly big environmental footprint. Large amounts of water and fertiliser are necessary to harvest the wide array of ingredients that go into just one drink. One 500ml bottle of beer uses 148 litres of water. It's a thirsty business.
This is all before it is shipped out to suppliers across the globe. The majority of wine consumed in the UK is imported from other parts of the world, similarly many spirits are shipped in from abroad, for instance tequila is only produced in Mexico.
Another thing to consider before cracking open a cold one is the packaging. In fact, in a report Carbon Trust undertook with Carlsberg, they found that packaging accounts for 40 percent of an average beer's total carbon footprint.
What can you do to help?
Take a month off
Dry January is a public health campaign that encourages drinkers to give up alcohol for the month of January. Giving up the sauce can have huge health benefits. Over 60 medical conditions have proven links to alcohol. Drinking less has more immediate benefits too. Researchers from the Royal Free Hospital in London, have found that 71 per cent report sleeping better and 58 per cent lose weight. Not to mention the blissful absence of debilitating hangovers!
Multiply your impact: give up alcohol and raise funds for a cause you care about
Take it one step further and raise funds for an environmental charity as you abstain. What better way to motivate yourself while being the only sober one at the table than by seeing your donations suddenly spike for your chosen dry January charity? Turning down booze during one of the bleakest months of the year is a tough challenge – your GoFundMe campaign is an easy way to start nudging those friends who "simply couldn't do it" for donations.
Here are three charities to inspire you.
Friends of the Earth works across England, Wales and Northern Ireland through campaign work.
As well as providing information and resources, it has led campaigns about reducing air pollution and saving the British Bee. The organisation has been campaigning for 50 years and those looking to get involved with one of the best climate change charities in the UK can join a local group, donate or sign petitions to help.
Green Alliance works for improved environmental laws and policies in the UK. It is both a charity and independent think-tank, which works to keep people informed with the latest environmental news.
For the last 50 years, the National Association for Environmental Education has been promoting environmental education in the UK. It works to help people understand the need to live more sustainably, in order to protect the future of our planet.
Tips on how to do Dry January for a good cause
1. Swap your beer for good cheer
Drinking in excess can negatively affect every corner of an individual's life. Hospital admissions linked to excessive alcohol consumption (1.2 million last year) are putting pressure on an under-funded NHS. Consider donating some of the money you save on booze to an alcohol awareness charity.
2. Download the official Dry January app
Stay motivated by tracking your alcohol-free progress in Alcohol Change UK's official app, Try Dry. It asks you to input your drinking habits, take a quiz and set personal goals, including Dry January, Sober Spring and halving your alcohol intake. The app shows you how many calories you're skipping by forgoing booze and gives you the option of pledging a percentage of your financial savings to the charity. It's so addictive, it'll help you keep going through 2020 and beyond.
3. Take up a new job as taxi driver
Going out to celebrate a friend's birthday? Offer your services as designated driver and drop your pals home afterwards, in exchange for a small charity 'tip'. They'll save money on taxi fares and might feel inspired to give Dry January a try themselves next year. Come the next morning, you'll be hangover-free and have the pleasure of reminding them of their embarrassing drunken antics.
4. Host an alcohol-themed quiz night
Sell tickets to a quiz night in your local village hall (or kitchen!) and serve tasty mocktails and nibbles on the side. Include lots of questions that'll test people's knowledge of alcohol, from brands of gin to facts about the impact of alcohol on health and society. Donate the proceeds to your chosen cause.
5. Organise a tee-total raffle
Low or no-alcohol drinks are a growing trend at the moment, with younger people waking up to the potential dangers of booze. Get in touch with some up and coming brands and ask if they'd consider donating a bottle of their finest 0.00% bevvy as a charity raffle prize, in exchange for promotion among your community and on your social platforms. Go one step further and approach a local celebrity with a social conscience to do the draw.
6. Get your boss on board
Encourage coworkers to go teetotal for January too. Set up a competition between colleagues with prizes up for grabs for the employees who raise the most money. Lost productivity and absenteeism are estimated to cost businesses an eye-watering £7.6 billion every year, so your boss is bound to support any Dry January charity effort.
7. Host a mocktail party
Mocktails can be expensive in bars, despite their zero alcohol content, so host your own mixing party. Invite friends and ask them to bring along different ingredients, from exotic juices to alcohol-free liquors. Get potion-making, find your new favourite booze-free tipple, give it a silly name (Nojito, anyone?) and do a whip-round for donations once the bar's run dry.
8. Fill my pint glass!
One of the biggest pros of cutting out alcohol is how much healthier it makes you feel. Mornings without hangovers mean you'll be more likely to get out and about. Why not sign up for a sponsored sporting event, such as a marathon or swimathon, and put your newfound energy to good use?
9. Get your boss on board
Commandeer the morning meeting to tell your colleagues (and high-earning boss) all about your Dry January fundraiser and how their donations will help. Leave a pint glass at the end of your desk and ask them to help you fill it with loose change over the next 31 days.
10. Start a crowdfunding fundraiser

What better way to motivate yourself when sitting in the pub sipping an orange juice than by seeing your donations suddenly spike? Crowdfunding campaigns are an easy way to get all your donations in one place, including from bosses, co-workers and after your alcohol-themed quiz nights. Turning down booze during one of the bleakest months of the year is a tough challenge – your GoFundMe campaign is an easy way to start nudging those friends who "simply couldn't do it" for donations
Start your Dry January fundraiser today
GoFundMe makes fundraising easy for you and your donors. It's free and, unlike many other charity fundraising platforms, there are no hidden fees.
Setting up your GoFundMe campaign could not be simpler and there's a treasure trove of expert fundraising tips on our free blog.
GoFundMe's experts offer round-the-clock advice and you can download our mobile app to monitor fundraising progress on the move.
GoFundMe is optimised for social sharing, so get posting your GoFundMe fundraising campaign on all your social platforms, sit back, and let the donations roll in, safe in the knowledge of our GoFundMe Guarantee.