How to Set Up a Birthday Fundraiser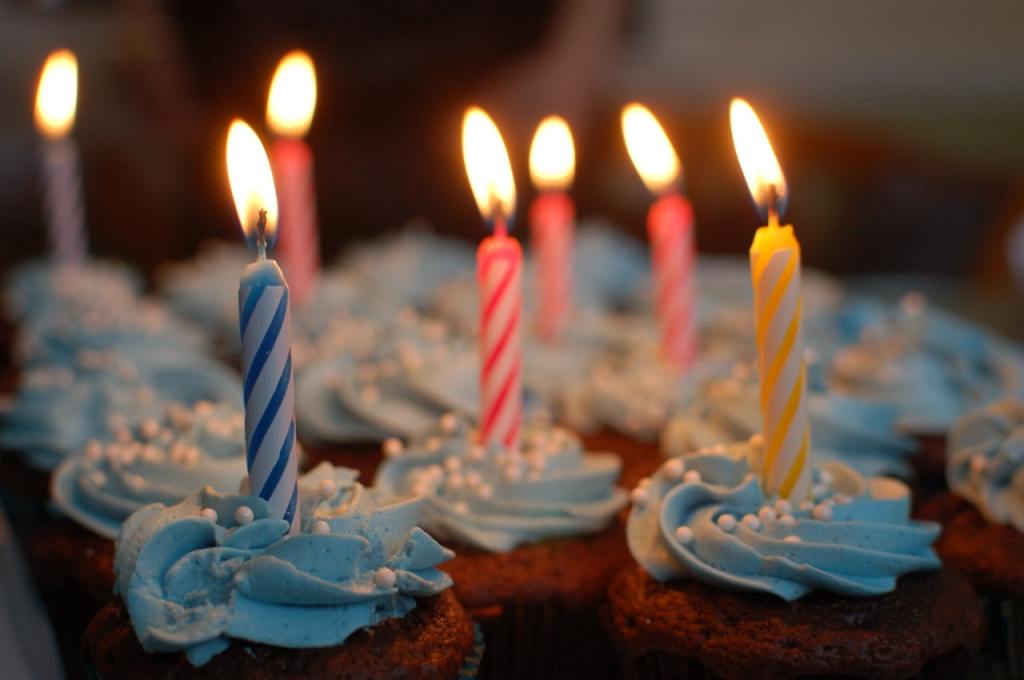 Fundraising appeals run for a set period of time. Are there any dates which are significant to you or other people during that time? Think of any birthdays, anniversaries, yahrzeits, memorials or other dates from your personal life that could have a meaningful connection to your fundraiser or cause.
On GoFundMe, we often see people tap into special occasions to give their crowdfunding efforts a big push on their big day.
A successful birthday fundraiser
Erica Flament started a GoFundMe fundraising page for her friend's daughter Maddie who was battling leukaemia. Erica raised over £8,000 – and £1,000 of that was raised in the space of just one day: Maddie's birthday. This is how she did it.
For Maddie's sixth birthday, Erica asked friends and family to each donate £6 to help Maddie beat cancer. She sent out a request on Facebook, asking friends to donate and share. News of the birthday fundraiser spread and more than 85 people donated. A lot of the donations were for the requested £6 but the majority were for  £16, £26, £56 and even £106.
To raise as much as possible, Erica didn't send just one Facebook message in the hope that everyone would remember to donate. She also sent reminder emails as the date approached and asked people to share the news with their friends.
You can take the same approach around a birthday or any other significant date related to your fundraiser – whether it's for a personal, medical or charitable cause. As well as special dates in your own life, you can also tie your fundraiser into public dates such as Giving Tuesday or awareness fundraisers such as Breast Cancer Awareness Month.
Raising funds around a birthday or another key date creates a natural deadline that can compel people to donate. It also gives you a genuine opportunity to gently remind people to make a donation by that date.
More tips for special-event fundraising
Make the birthday or other key date the fundraiser deadline
With any fundraiser, you set a deadline for meeting your fundraising goal. With a birthday fundraiser, you can make the birthday (or maybe the day after) the deadline. The countdown to a deadline can create a sense of urgency and make donors respond more quickly. If you're doing a fundraiser that's also connected to an existing national awareness campaign, such as Breast Cancer Awareness Month, think about making your deadline the same as that one and using the birthday or other special date as a call to action, as Erica Flament did.
Tell your story
Birthdays and other special dates create a natural storytelling opportunity and telling your story is key to raising funds. With a fundraiser, your story needs to answer basic questions such as who, what, where, when, why and how. What will the funds be used for? What's your connection to the cause? How will the donations help you or others? When it comes to fundraising, the why is particularly important; i.e. why does the recipient need this donation?
For more tips on how to tell your crowdfunding story to raise more money, see our posts, Great Ideas for Naming your Online Fundraiser, How Images can Lead to Fundraiser Success, and The Power of Video.
Use social media to spread the word
To get the most out of your birthday fundraiser, combine your special-occasion-based fundraising approach with social media tools.
For ideas, see our guide for Facebook Fundraising for Beginners.
Host an offline fundraising event such as a birthday party
Fundraising events serve several purposes – they help you raise money for your cause, get people together for a common purpose and raise awareness about your cause in unique ways.
For event ideas, see our post Top 10 Fundraising Event Ideas.
Make the most of GoFundMe's resources
We've put together a comprehensive set of fundraising tips, success stories and lots of other resources including the following posts to mention but a few: Viral Fundraising, Online Fundraising Tools you Need to Revamp your Efforts and Using Social Media to Promote your Fundraiser.
Let's make a date
The beauty of fundraisers is the act of people coming together to reach a common goal. What better way to bring people together than on a birthday or another special occasion? With the ideas we've outlined here and the resources we've provided, your birthday crowdfunding fundraiser should be extra special! Get the party started by starting your fundraiser.