Fathers Matter Too!
$2,531
of $41,000 goal
Raised by
23
people in 48 months
"I cannot think of any need in childhood as strong as the need for a father's protection."
– Sigmund Freud
New Image Emergency Shelter for the Homeless, Inc.
(New Image) is requesting your support for its
Fathers with Children Program
which provides emergency housing with meals, case management, and supportive services to families with children with an emphasis on single fathers and veterans who are homeless and living on the streets of Los Angeles County. These families will receive assistance in obtaining transitional or permanent housing, increased income, parenting, and practical life skills training with a financial literacy component. Homeless fathers with children is an increasingly growing population for which emergency housing is limited due to the vast majority of programs offering services to women with children only.
"A good father is one of the most unsung, unpraised, unnoticed, and yet one of the most valuable assets in our society."
- Billy Graham
Who we are:
New Image Emergency Shelter for the Homeless Inc. is a non-profit organization that was founded by identical twin sisters, Brenda Wilson & Lynda Moran in 1989, with one simple goal – to provide food, shelter, comprehensive case management services, and housing opportunities for, thus far, more than 2.6 million homeless and low-income individuals and families with children, it has served over the past 26 years.
Description of Program:
The Homeless Fathers with Children program addresses the need for homeless services for single fathers with children by taking them off the streets and providing them with emergency housing. During this time, the family can experience stability as they receive case management and housing is identified and secured. This is our staff's primary focus while the family recovers from life on the streets. Often times, children are found sick and they need a warm place to rest, food, clothing, shoes, etc. New Image provides them with all their immediate needs, including hygiene products and referral services for those outside of our scope, such as an emergency dental appointment or doctor's visit. Once a family is placed into more permanent housing, we will visit the family routinely to ensure their sustainability and success in housing placement by trouble shooting, addressing, and preventing any unforeseen obstacles that may lead the family to experience another episode of homelessness.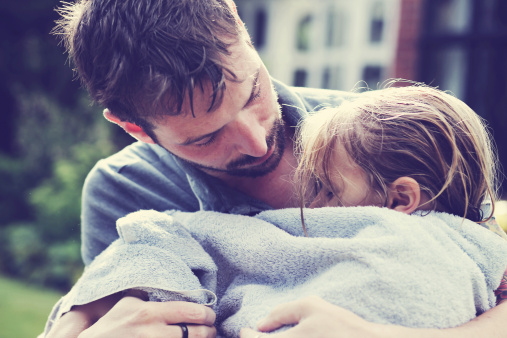 Homelessness in our Community:
On May 11, 2015, the Los Angeles Homeless Services Authority reported that there are more than 44,359 homeless on the streets of Los Angeles, nightly. Out of this number and only 12,225 are able to find shelter, leaving 28,948 homeless on the streets. This is a 12% increase from the 2013 Homeless Count. According to the 2015 report, the number of tents, makeshift encampments and vehicles occupied by homeless people soared 85%. Though the news is heartbreaking it does not come as a surprise as the city budget for homeless services was reduced drastically during the past 3 years. Additionally, the Los Angeles County's unemployment rate is still one of the highest at 7.5%.
About the Homeless Fathers with Children Obstacles:
A growing number of homeless single fathers with children has been evident since 2012, as the depressed economy brought a high number of foreclosures in the United States, a high unemployment rate as companies downsized and outsourced, and a sluggish job growth. Aside from the economy, more men are stepping up to the single-parent roles as more mothers have abandoned their children due to factors such as substance abuse problems or mental health issues.
Single fathers with children face the following challenges when seeking homeless services:
1)      The Los Angeles County inventory for emergency and transitional housing serves the needs of only 7% of the homeless families and women with children in need.
2)      The current number of social service agencies that provide emergency housing have 2-3 weeks waiting list to be considered for admission, and homeless women with children have first priority for emergency housing.
3)      There are NO emergency shelters that serve homeless fathers with children in Los Angeles County.
4)      Even two parent families are forced to separate and move the father to a single male shelter.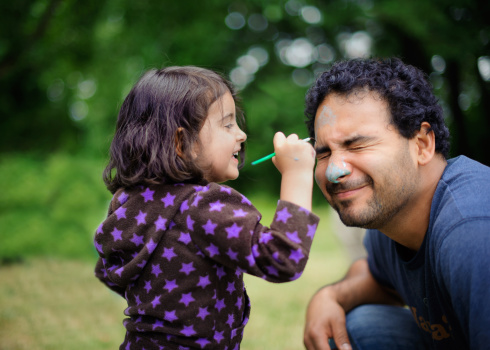 "I'm a 29 year old father of 2, ages 4 & 5. We've been homeless for 3 months now and still haven't found a shelter. I'm getting job call backs but I cannot accept them while being homeless. It's very difficult to try and start a new life for my children and me when I cannot find a shelter to reside and be with my children. Every place I call accepts mothers with children, not fathers, and I have contacted over 37 places. I moved from Texas 3 months ago, so I don't have any family here. Can you please help?"Call to Action:
You can help us provide these fathers, and their children:
·         Shelter
·         Meals
·         Stable housing
·         Employment Assistance
·         Connection to Health Benefits and Organizations
·         Education
·         Medical, psychological, and employment counseling
·         Nutritional classes
·         Childcare services
·         Transportation
·         Practical life skills training
·         Immediate needs, i.e.: clothing, shoes, diapers, etc.
Additionally, they will receive assistance in obtaining Federal, State, and local aid including Veteran's benefits; and income support assistance such as SSI benefits, TANF/CalWorks, GR, and Food Stamps, SNAP, WIC, etc.              
An investment today is a promise for tomorrow. Stability and sustainability are a major point of a family's restoration as living on the streets brings heartache and stress, resulting in depression and the sense of hopelessness, which further breaks down the family structure. We hope that you'll help us move these families back into independent living.
Reaching our ultimate goal will allow for needed expansion in services provided to single fathers with children. It will significantly improve housing conditions, reduce homelessness and provide an expansion of services.
With your help, we can keep the gift of hope alive. Please
donate
today, and for more information visit our website at
www.newimageshelter.org
. Thank-you for your generosity!
+ Read More