39
9
A Fund Raiser for Blues Unlimited Radio
$1,375
of $1,500 goal
Raised by
46
people in 5 months
For almost a decade, Blues Unlimited Radio  has been delighting and entertaining listeners each and every week with our unique blend of legendary performers, rare vinyl, beloved standards, and crazy good music. We often hear from our listeners that there's no radio show out there quite like it.

Blues Unlimited is more than "just" a radio show, however. Our tightly focused themes continually delight and entertain our listeners by digging into little known histories, captivating stories, and forgotten blues heroes of the past.

Right now, we're pleased to announce that a major new undertaking — a series of three volumes compiling the complete Blues Unlimited radio show transcripts — are in the works. Volume 1 is now finished, and is awaiting funding to be professionally converted into an eBook format.

Because each volume is rather lengthy and time consuming to convert (volume 1 is almost 600 pages, and each additional volume is expected to be around the same), the cost is going to be more than what we expected.

Your support will go directly towards funding the eBook conversions, and we hope to have the funding in place for volume 1 by the first of March, if possible. Volumes 2 and 3 are scheduled to be completed soon after Volume 1 is on the market.

Listeners tell us repeatedly how much they love Blues Unlimited, and that no matter what, we should keep doing what we're doing. Your help at this critical juncture will help ensure our future, and make sure that we keep spreading the gospel of the blues to our fans and listeners all over the globe.

For a suggested donation of $20, we will send you a pre-publication PDF of Volume 1. Anyone donating $50 or more will be personally thanked in an upcoming episode of Blues Unlimited. (please make sure you send us your email address so we can send you the PDF - there's a contact form on our main website, near the bottom, if needed).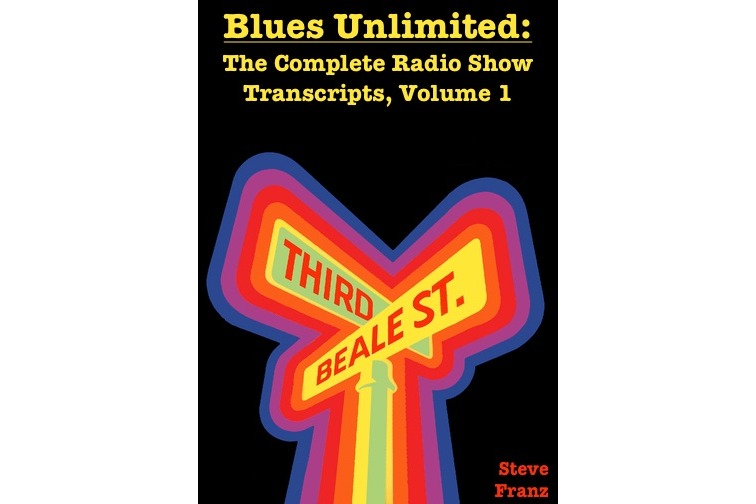 + Read More