Taco truck On Every Corner
$4,080
of $4,000 goal
Raised by
114
people in 34 months
On Friday September 2, 2016 We decided to stand up against the Degrading comments made by Latinos For Trump founder Marco Gutierrez

"My culture is a very dominant culture. And it's imposing, and it's causing problems. If you don't do something about it, you're going to have taco trucks on every corner," Gutierrez said.

We teamed up with Denvers local community leader Paul Lopez and parked right out front of the Trump headquarters on 18th and Clarkson. We stood up against Gutierrez's comments by selling tacos to everyone on site.
Later that weekend we began recieving phone calls some good and some bad and even got a couple of death threats. By Monday morning September 5 we discovered that the Food Truck had been broken into, trashed, and damaged. Money was stolen from our safe, some doors were forced opend causing them to get mangled. our coolers were tipped over causing everything inside to spill and go to waste. it took us a good amount of time to clean and fix some of the damages but are still left with some very obvious disfigurations and damaged equipment. 
We have decided to start this Go Fund Me Page to raise money to fix the remaining damages and continue to operate and stand against those who belittle our business and industry. We appreciate those who have supported us through these rough patches and it warms our hearts to know how much support we have out there. 

Thank You for taking the time to read this and for your contribution.
+ Read More
Update 2
33 months ago
Share
When someone attacks & Threatens innocent people verbally or physically it is our Job as a community to stand up and protect our brothers and sisters. That is exactly what we have done here, you all have proven what it is to be a loving supporting community. Thank you all for all of your donations your kind words, support and worries. Mestizos Food Truck will roll on and continue to stand against those that belittle and degrade us regardless of your ethnicity and culture. Make one thing clear though, the Latino Voice will not stay silent, it will roar louder than ever before, we will not be intimidated into submission. To be American is to be Latino, Black, Muslim, Asian, white, Immigrant, man and women, gay or straight! To be American is to be diverse to be welcoming and open minded. we are a great nation when United and broken when divided, So let's stay united, let's go out there and let your voices be heard and your actions seen! Vote! Promote good health and peace not violence, love not hate, learn and educate. More than ever it is important to get involved.
We can't wait to see all your beautiful faces as we continue to serve our delicious tacos and as long as we bring a smile to your face we'll know we have made a difference

Love you all and once again THANK YOU!!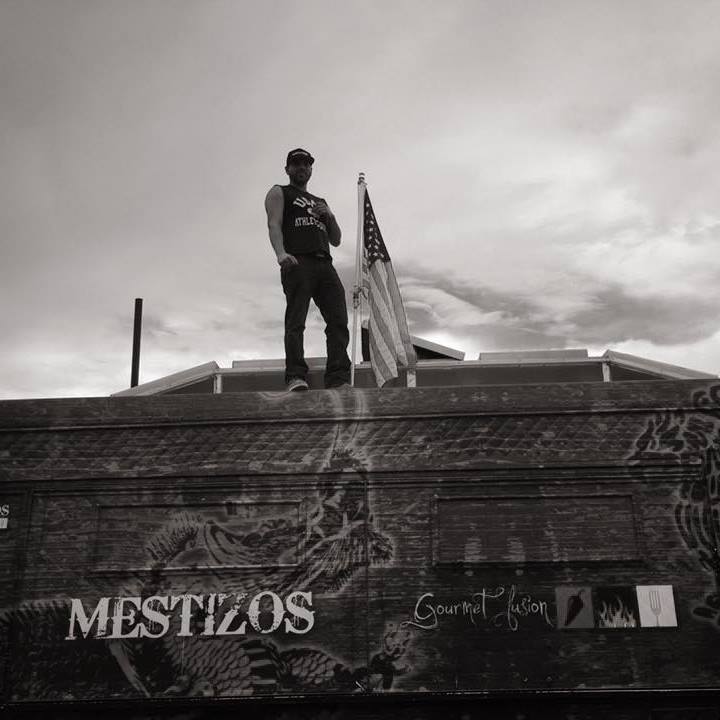 + Read More
Update 1
34 months ago
Share
This past weekend exposed the ugly side of our society - what happens when hate and racism is unleashed and enabled. But we've been overwhelmed by the support and response we've received from our community since starting our GoFundMe page - it shows you how strong we can be when we're united.

Not matter how much hate or criticism we receive, we will not be intimidated and and we'll continue to stand against those who belittle and degrade hard-working people that contribute to the success of this country.

We are upping our original amount from $1,000 to $4,000 to raise funds not just for Mestizos but to give back to our community. Part of these contributions will be going to The Denver Red Shield Community center located at 2915 High St. Denver Co. The Red Shield not only provides opportunity for young kids through sports and after school programs but also educates the community on the importance of unity and good health. We are blessed to work along side with them and even provide dinners for those who call the Red Shield Home.

Thank you all so much for your contributions it truly warms our hearts!
+ Read More
Read a Previous Update
Jose, I truly appreciate your kindness, spirit and guts to stand up and fight the small minded, bigoted people who always need a scapegoat for their own shortcomings... Part of being a game changer is having the vision to see beyond one's own reality and being inclusive rather than exclusive... Together, with your leadership, right will win out.. Rick
+ Read More
Gutierrez doesn't know what he started. He used the word Latino for his group, yet he doesn't have an ounce of Latino blood in him. His comment only riled up the Latino community and true Latinos stick together. HOORAH for taco trucks. So Gutierrez, go fly a kite and use your group as a tail for it.
+ Read More